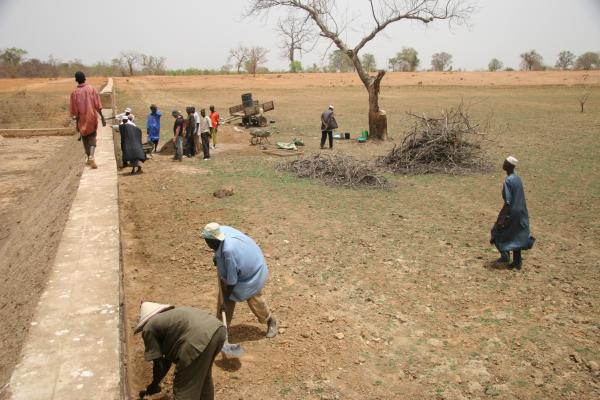 Pulitzer Center grantee Chris Arsenault has been chosen as the joint winner of the gold medal for the 2015 United Nations Foundation Prize for print and broadcast media for coverage of humanitarian and development aspects of the U.N. and U.N. agencies.

The articles which won Chris the gold medal were from his Pulitzer Center-supported reporting from Mali earlier this year as part of the Thomson Reuters Foundation's coverage of the UN's Sustainable Development Goals: the story of how one Malian town is trying to fight against hunger, an analysis of ISIS hijacking WFP food aid, and a piece about changing diets.

"I wouldn't have won this award without support from the Pulitzer Center to do international reporting on the food security situation in Mali. By having the resources for proper international journalism, I was able to meld standard coverage of the UN agencies with direct on-the-ground reporting. Talking to people facing hunger every day, and hearing about their views on how to combat it, adds crucial perspectives to the debates happening in the United Nations about eliminating hunger by 2030. This kind of journalism matters—and for me it wouldn't have been possible without the Pulitzer Center's generous support," Arsenault said.

The 2015 UNCA Award winners will be awarded at the 20th Annual UNCA Awards Gala on December 14 in New York City by U.N. Secretary-General Ban Ki-moon. The United Nations Correspondents Association was founded in New York City in 1948 and presents the annual UNCA Excellence in Journalism Awards. The purpose of the awards "is to recognize and encourage excellence in reporting on the United Nations, its affiliated agencies, organizations and missions." The United Nations Foundation Prize is one of four prizes and is sponsored by the UN Foundation.
RELATED ISSUES