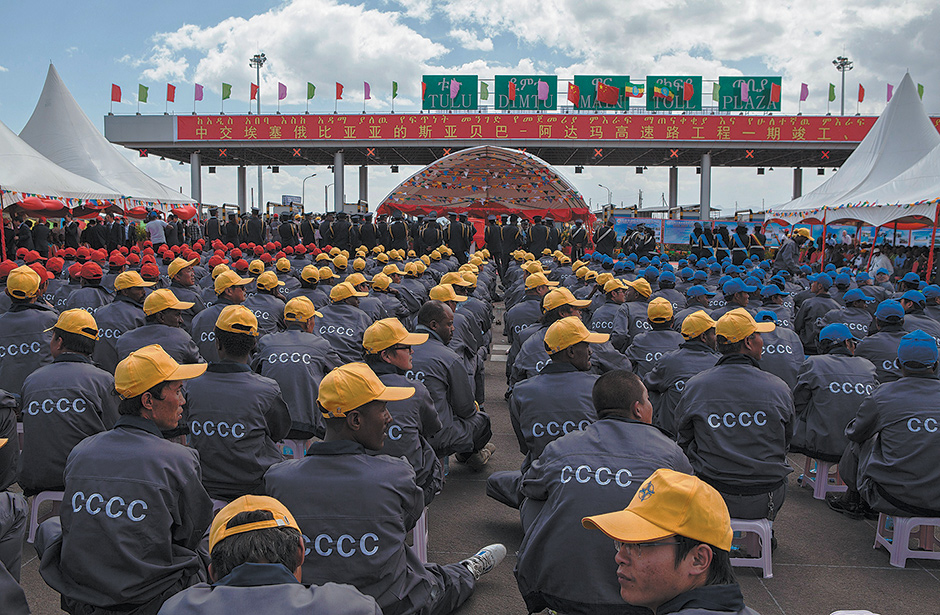 Journalist Ian Johnson, writing in the New York Review of Books (Sept. 25, 2014), reviews "China's Second Continent: How a Million Migrants Are Building a New Empire in Africa" by Howard W. French and e-book "China's Congo Plan: What the Economic Superpower Sees in the World's Poorest Nation," by grantee Jacob Kushner.

---
China's Second Continent: How a Million Migrants Are Building a New Empire in Africa
by Howard W. French
Knopf, 285 pp., $27.95

China's Congo Plan: What the Economic Superpower Sees in the World's Poorest Nation
by Jacob Kushner
Pulitzer Center on Crisis Reporting, 42 pp., $1.99 (e-book)
In early May, China's premier, Li Keqiang, made a trip to Africa that raised a central question about China's rise: What effect will it have on the world's poorer countries? As a big third-world country that has lifted hundreds of millions out of poverty in just a few decades—and has risen so fast that it's easily the only serious challenger to the United States' superpower status—China has enormous cachet, with lessons that many countries are eager to learn. But as the trip showed, those lessons are complex and ambiguous.
Premier Li visited four countries and the headquarters of the African Union in Addis Ababa. He pledged billions of dollars in new aid, promised to share technology, and unveiled a series of much-publicized deals, including a nine-hundred-mile railway line in Nigeria and a research center to help link major African capitals by rail. Li urged African leaders and Chinese companies that China—already Africa's largest trading partner—should double its trade with Africa by 2020 and quadruple its investment there.
For the better part of a decade, these sorts of headlines have caused distress among nongovernmental organizations and in Western capitals. Groups such as Human Rights Watch have detailed labor abuses and shown how China's limits on free speech at home have been exported abroad, especially to dependent states in regions like Africa. The economic ties are sometimes portrayed as under-the-table deals cut between Beijing and corrupt leaders in Africa. Instead of helping to build civil society, these deals are said to hurt Africa's long-term interests, reinforcing the tendency of corrupt elites to secure resources at a low price.
In early August, President Barack Obama welcomed delegates from fifty African states to the White House. It was the largest-ever summit between the continent and the United States, although China has been holding similar conferences every three years for over a decade. And as if to undercut Li's visit, US Secretary of State John Kerry visited Africa a few days earlier than Li. He talked up trade but he also warned against corruption and censorship—the sort of advice that some African leaders are happy not to hear from China.
Chinese and some foreign commentators argue that the West's support for corporate responsibility, human rights, and efficient development aid is, at best, rather sudden, if not downright hypocritical, in view of the West's decades of colonialism, support of dictators, and resource grabs by its own large corporations. In an English-language commentary during Li's visit in May, the government's Xinhua news agency wrote that China was providing Africa with the infrastructure it needs—the sort of roads, rails, and schools that underpinned China's rise over the past four decades.
Please visit the New York Review of Books (paywall) to continue reading.
RELATED ISSUES

Trade

Governance