Pulitzer Center Update December 1, 2021
Championing Journalism and Education for the Public Good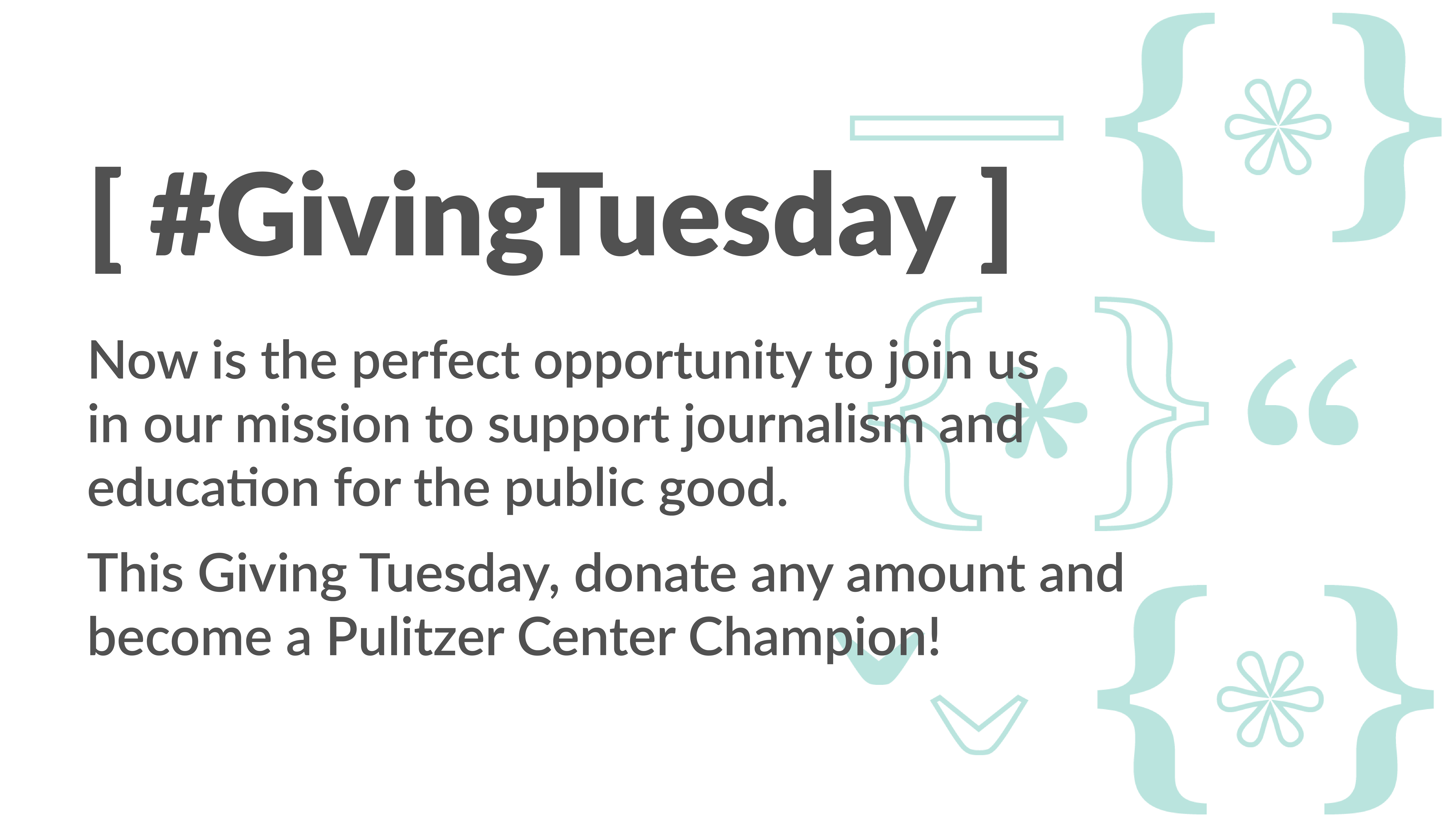 Become a Pulitzer Center Champion This Giving Tuesday
From chronicling the last days of America's longest war in Afghanistan to documenting how melting glaciers in Greenland affect the South Carolina Lowcountry, Pulitzer Center grantees produced some of their most innovative, impactful work to date this year. We have supported more than 200 projects in 2021, among them work that received Pulitzer Prizes, Emmys, and Peabody Awards—and that inspired lawmakers and judges to strike down harmful policies from India to Baltimore.
Much of this work—and the incredible education resources and public engagement that accompany it—would not have been possible without the steadfast support of readers like you. Today is #GivingTuesday (or #GivingNewsDay, as we prefer to call it) and the perfect opportunity to join us in our mission to support journalism and education for the public good. This shared mission is now more crucial than ever.
No matter the amount you contribute, you become a Pulitzer Center Champion and receive exclusive benefits, including quarterly events with Pulitzer grantees. You also join a growing community committed to bringing the most critical, underreported stories of our time to newsrooms and classrooms in the U.S. and around the world.
Our end-of-year campaign theme is "In Their Own Words," and we hope that hearing directly from Pulitzer Center grantees, Reporting Fellows, and Teacher Fellows will give you insight into the impact the Pulitzer Center's support has on a diverse range of communities—and why you should be a part of it.
On this busy day and in this season of giving, we sincerely appreciate you considering supporting the Pulitzer Center and helping to raise up underreported stories that make a difference.
In gratitude,