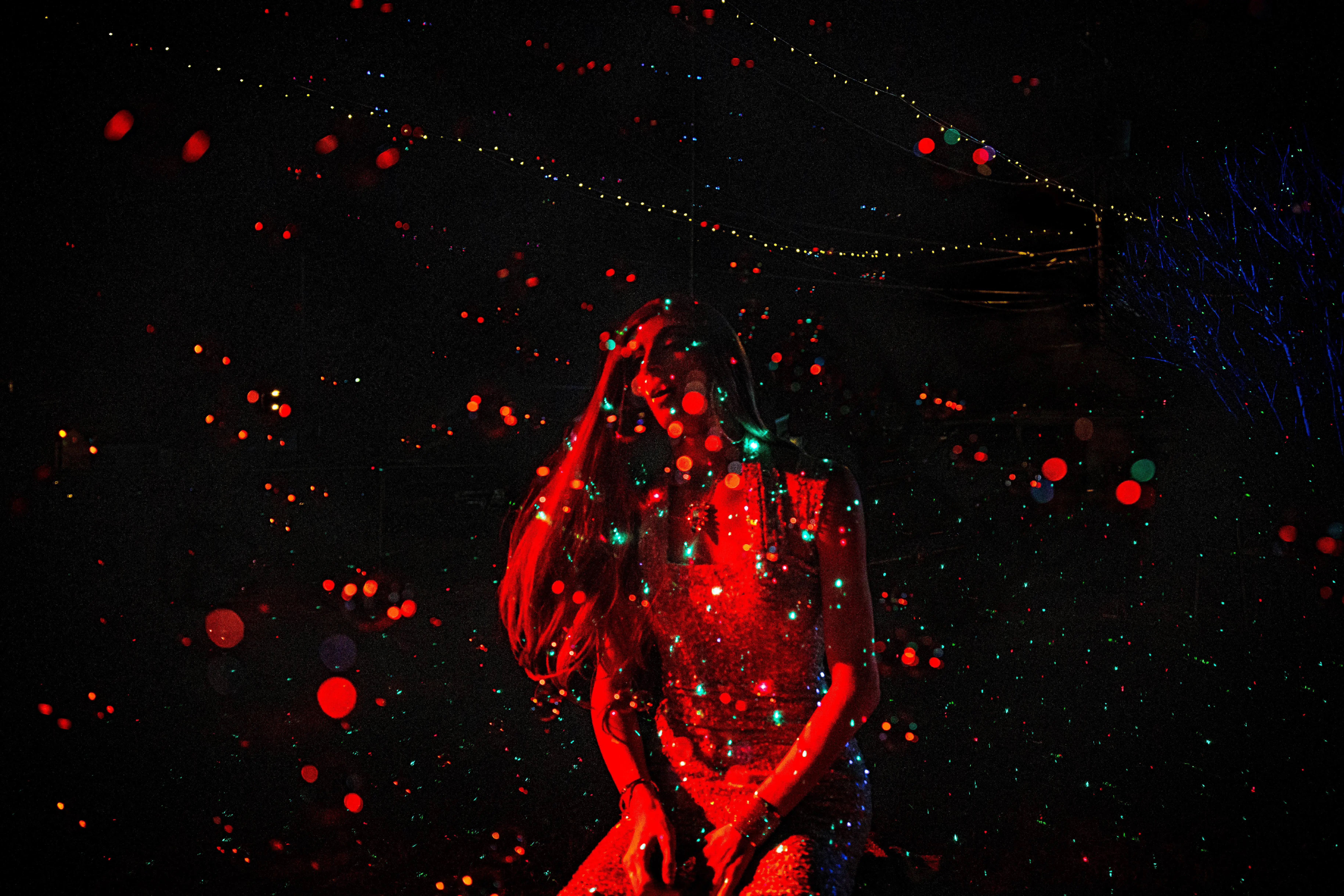 Meet the Drag Queen Matriarchs of "Queen City," Maryland
In the Appalachian town of Cumberland, Maryland, population 19,000, writer Rae Garringer and photographer Michael O. Snyder, both Pulitzer Center grantees, explore a thriving drag scene and the history that led to it. 
While you might not expect to find strong drag culture in a post-industrial town like Cumberland, Garringer and Snyder reaffirm that queer people do indeed exist and belong in rural places. With a focus on building community and dispelling isolation, the Pulitzer Center-supported story "The Queens of Queen City" showcases the necessity for queer celebration and multigenerational support systems in rural America.
Garringer and Snyder follow the drag queens of Cumberland as they prepare for and celebrate Pride, documenting their personal experiences along the way. We meet the drag "matriarchs" of Cumberland, queer elders who have been custodians of the town's LGBTQ+ culture for decades. The queens do much more than perform; they create gathering spaces, fundraise for HIV testing, and pay for the funerals of community members lost to AIDS over the decades. "We keep us safe," reads a poster outside a local LGBTQ+ community center.
Their work is especially necessary right now. The past year has brought in a wave of anti-LGBTQ+, specifically anti-trans, legislation and hate sweeping the U.S. "There is a collective fear, even among rural queers who tend to be tough as nails, that I can't remember in my lifetime," Garringer writes. "While New York and San Francisco were the centers of the gay liberation movement of the 1980s and 1990s, today, the new front line in the battle for queer and trans rights is in rural areas, small towns, and cities across the South and Midwest."
Pride offers them an opportunity to celebrate and protest. "I hadn't realized how much I needed this celebration of queer joy, of queer existence, this claiming of public space together. This unabashed, unafraid declaration of our humanity and collective fabulosity that no amount of legislation or attacks on our bars or drag shows can stop," Garringer says.
"The Queens of Queen City" feels like a path of healing. While still tackling the hard realities that we in the queer community face, Garringer and Snyder center joy, love, and belonging. They do not shy away from the difficult history and personal struggles of the queer community in Cumberland, but at the core of the story describe a remarkable, multigenerational example of queer resilience. Snyder's photos give us a glimpse into the lives of the queens, on stage and behind the scenes.
As June comes to a close, we invite you to participate in this celebration as well. "Queens of Queen City" will be having a gallery exhibition in Cumberland from July 29 to August 19. Additionally, we invite you to learn more about how journalists can responsibly cover the trans community at a webinar in partnership with the Trans Journalists Association on July 12.
Best,

---
Impact
Grantee Ankur Paliwal has won the 2023 One World Media Environmental Impact Award for his Pulitzer Center-supported story "'It Was a Set-Up, We Were Fooled': The Coal Mine That Ate an Indian Village." The Environmental Impact Award recognizes the best media that explores the relationship between people and the planet. 
The winning story is a part of Paliwal's Pulitzer Center-supported project with Kumar Sambhav Shrivastava, Dirty Coal and Land Rights of Indigenous People in India, which examines India's coal mining on forested Indigenous lands. The reporting investigates how the Indian government and corporations have worked together to forcefully acquire Indigenous lands and weaken legal protections for forest dwellers in order to continue mining coal.
---
This message first appeared in the June 30, 2023, edition of the Pulitzer Center's weekly newsletter. Subscribe today.
Click here to read the full newsletter.
RELATED ISSUES

LGBTQIA Rights

Issue
Indigenous Communities
Indigenous Communities