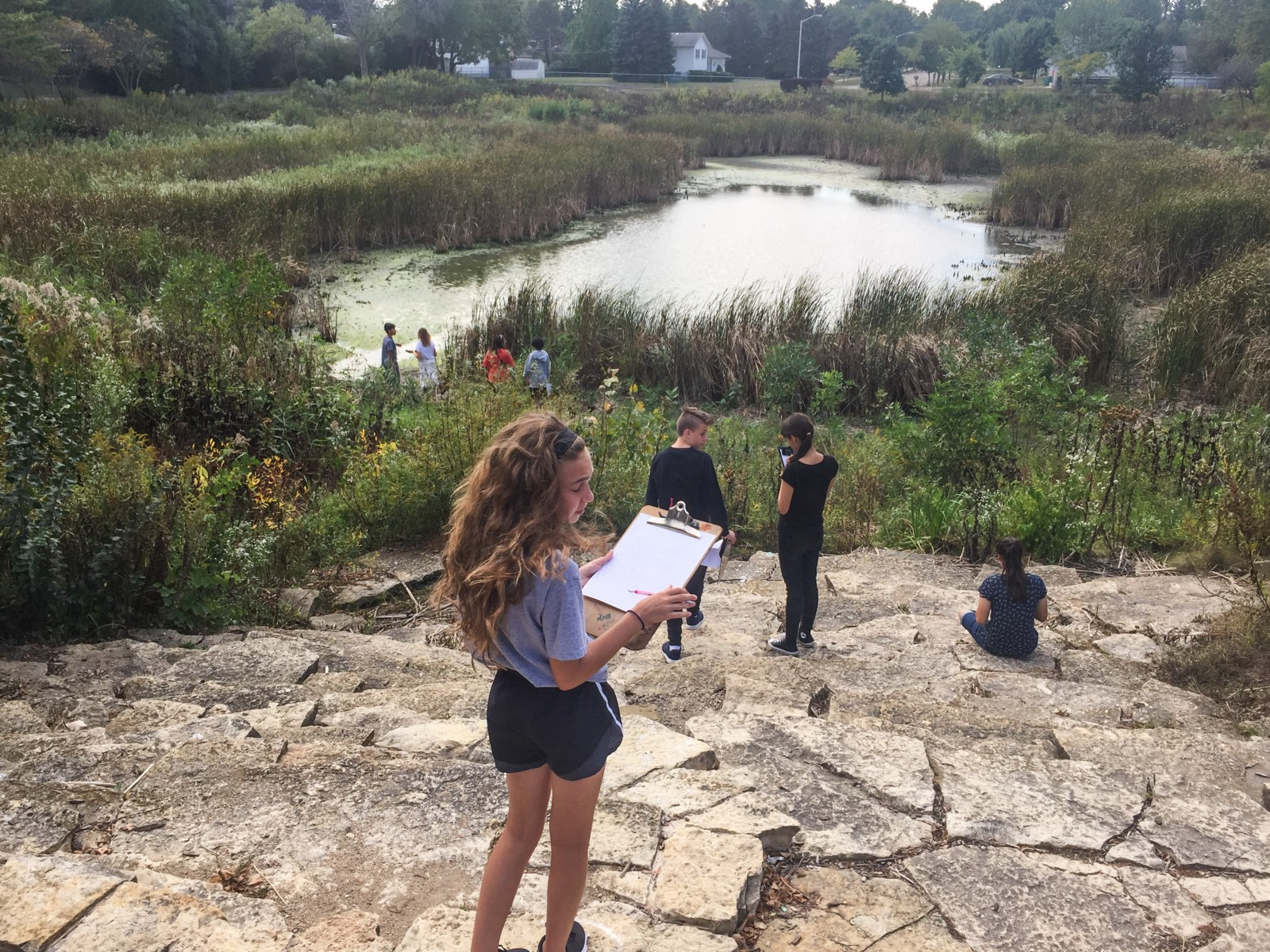 Working in education for 18 years has given me plenty of time to think deeply about why things work or don't work; to observe how things change; and to see what motivates, inspires, and brings joy. Schools are places of fast-moving energy—what is the most effective way to lasso that energy, explore it, build on it, and use it to create amazing things that make us proud?
Educational experiences for students can be engaging, empowering, and even life-enhancing if we provide the environment, opportunities, and space students need to be the architects of their own learning. When I think of positive stories in education, every example comes from a progressive or modern learning paradigm. While it is critical that students gain necessary knowledge and skills, it is also critical that they are really excited about their learning. Sometimes it is necessary to take instructional risks and apply outside-of-the-box thinking to make these ideals a reality.
Examples of modern learning experiences include:
Student autonomy
Projects with agency
Student-directed learning and choice
Access to student-chosen technology
Communicating learning with real audiences beyond the classroom
Passion projects
Work and assignments with impact outside of the classroom
Connecting with experts in their fields of study
Real-world problem-solving
Creativity and innovation
Novelty
Constructivist learning
Cross-discipline study and inclusion of the arts and exploratory areas
Students teaching each other their areas of strength
Collaborating with outside organizations
An example of an easily implementable project that incorporates many modern learning components is the Out of Eden Walk. The Out of Eden Walk follows journalist Paul Salopek as he walks the world for approximately 10 years tracing the original path of human migration. His main goals are to practice and teach what he calls slow journalism: a way of encouraging people to listen to one another's stories, more deeply understand the world and each other. This project is accessible and has been successful with students from kindergarten through college-age and can directly connect to many subject areas and disciplines. There are a variety of levels of curriculum support to guide educators, such as structured online programs connecting classrooms across the world, flexible individual lesson plans and teaching units, videos to support learning towards standards, and short activities such as sharing thoughts and interviews on ESRI Story Maps, which can be completed in a class session or two. Students and teachers consistently report being incredibly engaged and inspired when interacting with the Out of Eden Walk—including severely learning-disabled students, gifted and talented students, and second language learners.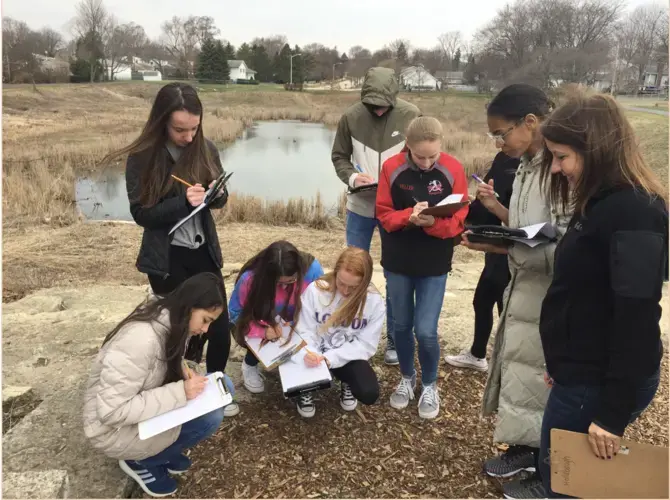 Examples of modern learning elements explored through the Out of Eden Walk:
Student autonomy: Students research and report, or even plan, a part of the walk in a specific location or culture they are interested in.
Projects with agency: Students share their HomeStory and publically map it, sharing their community stories with the world-helping highlight commonalities rather than differences among people and places.
Student-directed learning and choice: Students choose a passion project connected to social studies or science standards from a region of the world Paul has been or is currently at. For example, exploring civil rights or climate change in a specific region.
Access to student-chosen technology: Students decide on what technology or medium is best for displaying their learning depending on what works best, as opposed to what is most convenient to communicate with Paul or others working on the project.
Communicating learning with audiences beyond the classroom: Classes work together towards learning goals via blogs, video chats, and Twitter. Also, sharing stories created by students on ESRI's Story Maps platform could potentially reach readers near and far. Additionally, students can tell stories by creating their own interactive, public maps by following instructions here.
Impact outside of the classroom: Students investigate challenges and propose and act on solutions in regions where Paul is walking. Exploring local connections is an option.
Connecting with other in their fields of fields of study: Paul communicates with students and educators through Skype, blogs, and Twitter.
Cross-discipline study and inclusion of the arts: Students integrate literacy through reading and writing on walk-related information connected to science, literacy, or social studies standards and create art to send a message in response to learning.
Collaborating with outside organizations: The Out of Eden Walk naturally connects educators with the Pulitzer Center on Crisis Reporting, Harvard University's Project Zero via Out of Eden Learn, and National Geographic, as well as the network of other educators involved in the walk.
Integrating modern learning practices into instruction can produce grand and immediate rewards. They are capable of rapidly changing students' attitudes towards school and learning while they find passion and joy in the process. A true metamorphosis includes students having real ownership of their own learning, while teachers shift into the role of being a consultant, coach, or facilitator as needed.
A chief obstacle to modern learning is the concern that students will not effectively acquire foundation skills. Students will will discover and learn foundational skills through working towards a legitimate purpose, or "doing," rather than learning through a more traditional format of lecture, memorize, and take a test format.
For example, a student may learn how to write an effective opening to an argument paper while voicing their opinion to their state legislatures. Students engaged in the Out of Eden Walk learn geography skills or how to determine central ideas in a text while working on walk-specific projects. Teachers provide mini-lessons after formative assessments with small groups of students in order to support skill development and foundational knowledge in a way that honors the student-driven learning format. Knowledge and skills will be built in longer-lasting, deeper ways that are immediately identifiable.
Embarking on a modern and innovative teaching path can be easier and more exciting than it might seem at first. Three easy ways to get started are:
Create a purpose for learning standards, skills, or ideas. There will be immediate buy-in.
Is something going on in the lives of students that would connect to the topic?
Is there a current real world challenge, particularly one that they can impact locally, that could motivate them to be interested in the topic?
Why do the students need the particular information or skill?
Provide significant choice in the product and content of final projects. Students will often produce more than expected and in creative and beautiful ways.
Use a rubric with clear expectations written in student-friendly terms, possibly including exemplar phrases that define performance that have been developed with students
Leave product choice completely open to student imaginations. No suggestions.
This may make some "good at school" students nervous, but it's important for them to learn to create!
Great high-level thinking!
Move teacher presentations to student explorations. Students will be interested, empowered, and rise above expectations.
What information do students need to know?
What questions can we ask to guide students to research that information?
Can different students learn specific parts of projects and teach each other their new knowledge?
Empowering students to drive their learning in engaging ways is a journey for students, teachers, parents, and administrators. Staying connected to others on this path is often helpful and rewarding. Additionally, modeling risk-taking and growing will help others, including both students and colleagues, be more courageous themselves. Progressive teaching and learning, through the Out of Eden Walk or other means, holds the promise of potentially igniting everyone it touches!
RELATED ISSUES