Pulitzer Center Update August 26, 2022
'The BOX': Snapshots of the 'Dismal' Prison System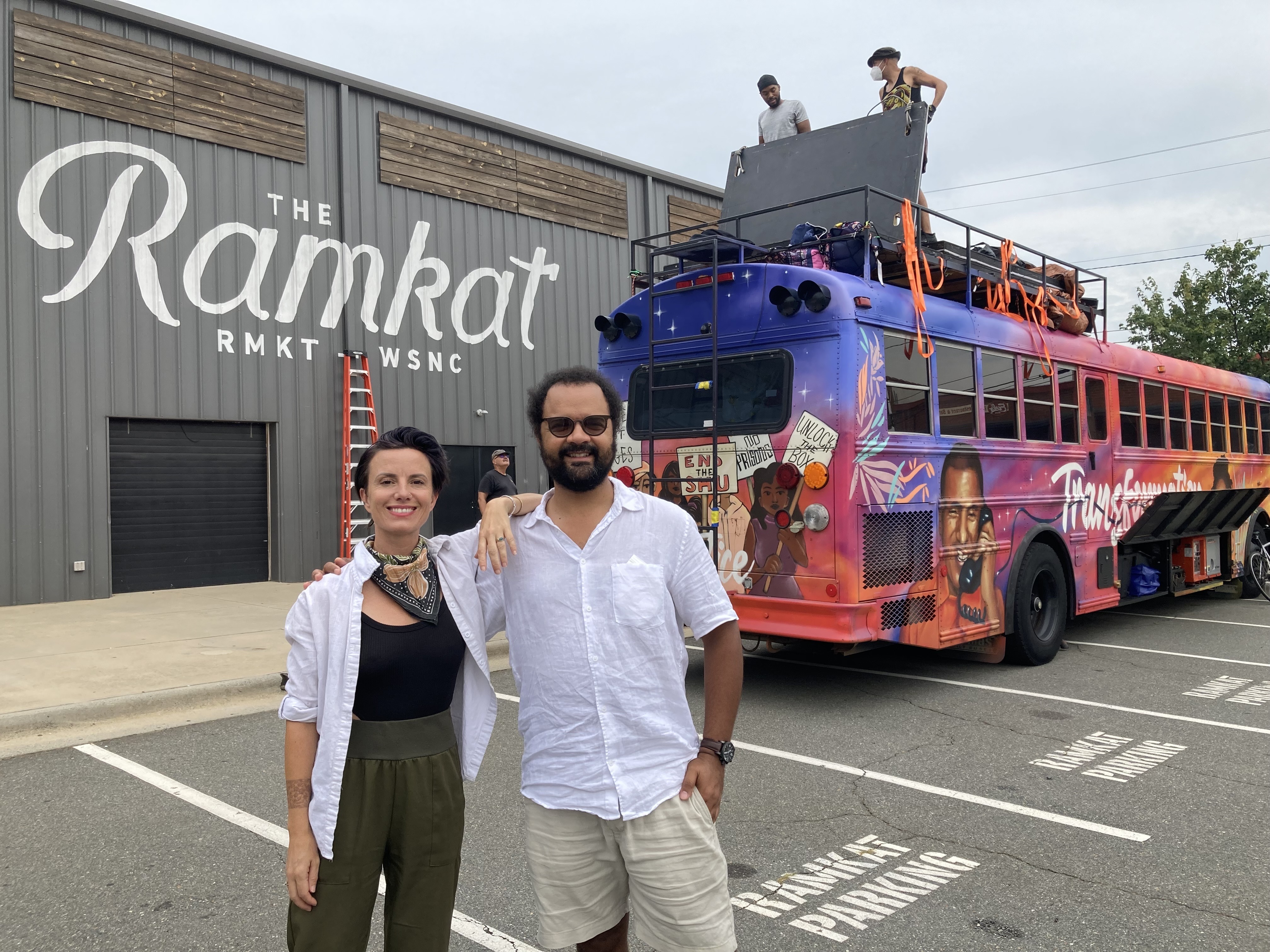 Journalism and 'Legislative Art' Expose a U.S. Prison System Gone Horribly Wrong
"It was so real […] This was the closest I've ever come to being able to understand what prison is like," wrote an audience member after seeing a recent performance of The BOX as part of grantee and playwright Sarah Shourd's End of Isolation Tour. 
"This program opened my eyes to the immediate and lasting impacts of solitary confinement on those who experience it," added a public high school educator in Washington, D.C.
The End of Isolation Tour brings what Shourd calls "legislative art" to communities in 10 U.S. cities this summer. A new report released this week finds that nearly 50,000 people are held in solitary confinement, for an average of 22 hours a day, in prisons across the United States—isolation that is considered a form of torture by the United Nations. The survivor-led cast and crew of The BOX are providing audiences with an "unflinching" snapshot of the lived experience and inhumanity of solitary confinement, and challenging the dominant narratives of who ends up in solitary confinement and why.
Recent Pulitzer Center investigations through our Bringing Stories Home local-reporting initiative also highlight the harsh realities and injustices of the U.S. prison system.
For the Texas Tribune, grantee Lisa Armstrong looked at the long- and well-documented history of dehumanization, neglect, and abuse in juvenile detention centers in Texas for the project Trouble in Texas: Neglect, Abuse at State Juvenile Detention Facilities. Armstrong's investigation follows the story of Keith, a 14-year-old who has been failed by Texas juvenile prison and mental health systems at every turn—trapped in an environment where trauma, forced isolation, and other issues have caused his mental health to decline, and left his mother terrified for his life. The project explores the question: Why, despite the current DOJ and other investigations, does the situation seem to be getting worse rather than better?
Grantee Samantha Hogan's reporting project for the Maine Monitor, Eavesdropping in Maine Jails, exposes how people held in prisons throughout Maine are denied fair access to justice before a trial even begins, with law enforcement officials regularly (and illegally) eavesdropping and recording confidential phone calls between defendants and their attorneys. Hogan identified at least four county jailhouses in Maine guilty of recording nearly 1,000 privileged phone calls, prompting state lawmakers to consider a bill that would penalize anyone who knowingly eavesdrops on conversations between defendants and their attorneys.
Together, these stories paint a dismal picture of the state of the U.S. carceral system. For the cast and crew of The BOX—half of whom are survivors of solitary confinement—the play is also a story of transformation, resilience, and collective resistance. 
"This tour is how we get these stories into the hands of policymakers. It is how we connect survivors with legislators across the country," says Shourd. 
Don't miss the final performances of The BOX in Winston-Salem, North Carolina (August 26-27), and Atlanta (September 3-4). You can also explore more Pulitzer Center reporting on criminal justice and mass incarceration. 
 
Best,
Image
---
IMPACT
"I cannot recall a theater experience that had a greater lock on the conscience of its audience than the performance of The BOX I saw Sunday at Anacostia Playhouse."
A recent review of The BOX in DC Theater Arts highlights the community impact of the End of Isolation Tour. " [...] [P]rincipled as I knew the show's purpose to be, I went [in] wondering whether the performance would work as good theater. Answer: Absolutely," reviewer John Stoltenberg wrote. Don't miss the final performances of The BOX in Winston-Salem, North Carolina (August 26-27), and Atlanta (September 3-4)!
---
This message first appeared in the August 26, 2022, edition of the Pulitzer Center's weekly newsletter. Subscribe today.
Click here to read the full newsletter.
RELATED ISSUES