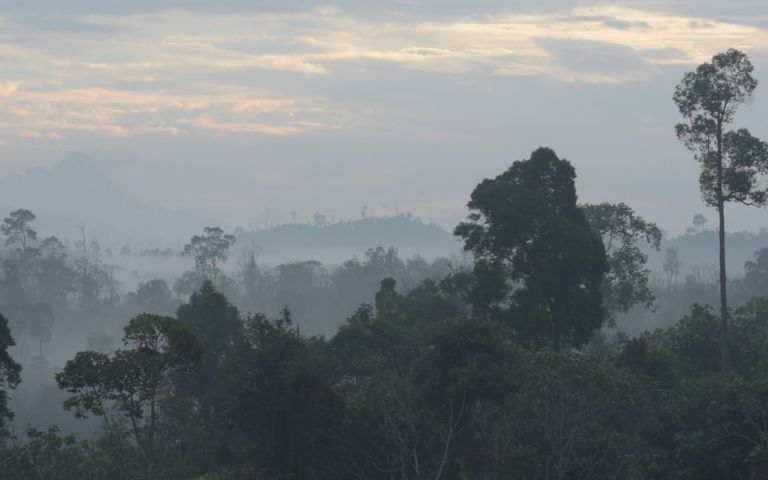 On February 6, 2019, American University School of Communication Student Fellow Kent Wagner was nominated by the Television Academy Foundation for a 39th College Television Award in the Non-Fiction/Reality category for his film, Native Voices: The Struggle for Life and Land. Wagner's film was selected from 600 submissions from more than 170 colleges and universities across the country.
Mist and Mystery follows the Dayak, a community of indigenous Indians located on the island of Borneo. Malaysia and Indonesia—home to the highest concentrations of Dayak as well as the world's oldest rainforest—have undergone a heavy degree of ecological destruction, mostly caused by illegal logging, slash and burn agriculture, palm oil cultivation, habitat loss, and climate change. Several aspects of these issues are already well-documented, but their impacts on human civilization are less understood, and this film is an attempt to document the consequences for local indigenous communities. Wagner writes that "one of the biggest lessons I learned was that sometimes even the most straightforward, cut-and-dry predicaments can turn out to be a multi-layered, complex web of moving parts. And in these cases there are sometimes no easy solutions. I think this issue is that way. No easy answers."
The College Television Awards recognize excellence in student production. In addition to the awards, the Foundation offers internships, faculty seminar, and a variety of educational programs to facilitate the professional development of student producers.
The 39th College Television Awards Ceremony and Summit will take place on March 14-16, 2019, in Los Angeles, California. For more information, please see the link here.
RELATED ISSUES