Pulitzer Center Update July 4, 2020
Announcing the Pulitzer Center's New 'Indigenous Communities' Portal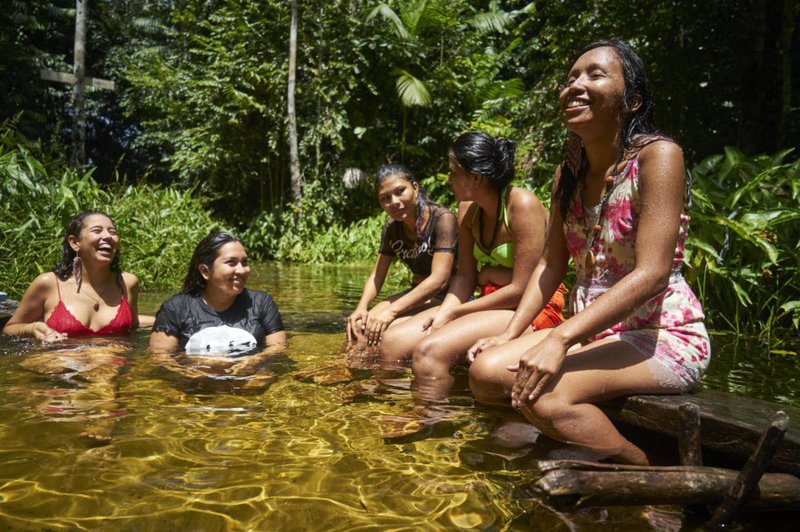 The Pulitzer Center is pleased to announce the launch of a new portal created as a hub for Pulitzer Center-supported reporting on Indigenous communities. We are launching this on the day immortalized by the Declaration that "all men are created equal"—and in recognition that this equality has too rarely extended to the Indigenous peoples of the world.
The world's Indigenous population includes some 370 million people from more than 5,000 Indigenous communities, which speak more than 4,000 languages and reside in over 90 countries. Representing just five percent of the global population, Indigenous communities protect about 80 percent of the world's biodiversity. Due to widespread discrimination, Indigenous people are disproportionately affected by land theft, malnutrition, and internal displacement compared to other communities.
Since the Pulitzer Center's creation in 2006, we have supported dozens of reporting projects centered on Indigenous stories. Recent examples include "Land Grab Universities," the years-long investigation by High Country News into theft of Indigenous land to benefit America's public universities, "Nowhere to Turn," a project uncovering the inequitable treatment of Alaska Native sexual assault survivors published by both The Associated Press and National Native News, and "Panama at the Crossroads," an interactive multimedia project by Sol Lauría and Guido Bilbao uplifting the decades-long fight for land protection by the Gnäbe and Buglé people. "Inter(Nation)al," a project by grantees Allison Herrera, Josephine Holtzman, and Isaac Kestenbaum for National Native News and NPR explores current events through the lens of treaties signed between the U.S. Government and Native Nations.
Explore these and other projects on our "Indigenous Communities" portal. We look forward to readers' feedback and comments on how we can best support this work going forward.
RELATED ISSUES