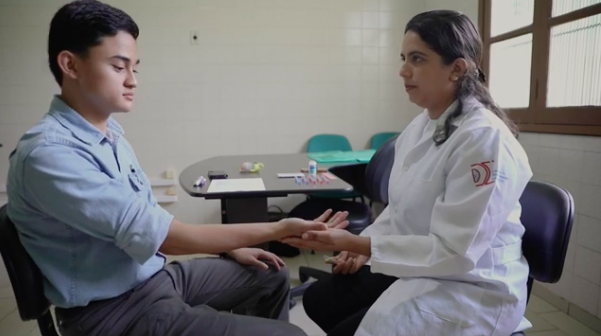 Over the past two years, leprosy cases have increased in Brazil, the only nation failing to meet the World Health Organization's standard for elimination. Seeking to cover an issue ignored by many mainstream media outlets, 2020 Elon University Reporting Fellow Anton L. Delgado traveled to the Brazilian state of Pará to tell the stories of those fighting against this disease.
Writing for Today at Elon, Elon student Javik Blake interviews Delgado about his Pulitzer Center-sponsored project "The Resurgence of Leprosy in Brazil" and how his time as a Pulitzer Center Reporting Fellow has shaped his career goals. Delgado tells Blake he wants to keep pursuing the type of reporting did in Pará: "To travel the [world] telling underreported stories in communities that simply aren't being served is the absolute dream. Being able to work with the Pulitzer Center was a test for me to see if I was really cut out for this."
"The core of the Pulitzer Center is covering underreported topics. I wanted to make sure the story I was working on mirrored the goals and values of the organization," Delgado explains to Blake in the piece.
Delgado, a journalism and international & global studies major, spent almost four weeks in Brazil early this year for his project, visiting locations including leprosy colonies and disease labratories. At the end of his trip, Delgado underwent his own three-part leprosy evaluation as a safety precaution, a process he documented in a short video. In addition to five Field Notes from the reporting trip, he published a long-form piece titled, "Shorthanded Specialists Struggle to Address the Resurgence of Leprosy in Brazil."
Delgado is currently participating in the inaugural Intern Corps program for the North Carolina Local News Workshop, which helps student journalists report on COVID-19 and other stories throughout North Carolina this summer.
To read the full profile on Delgado and his Pulitzer Center reporting, visit Today at Elon.
RELATED ISSUES