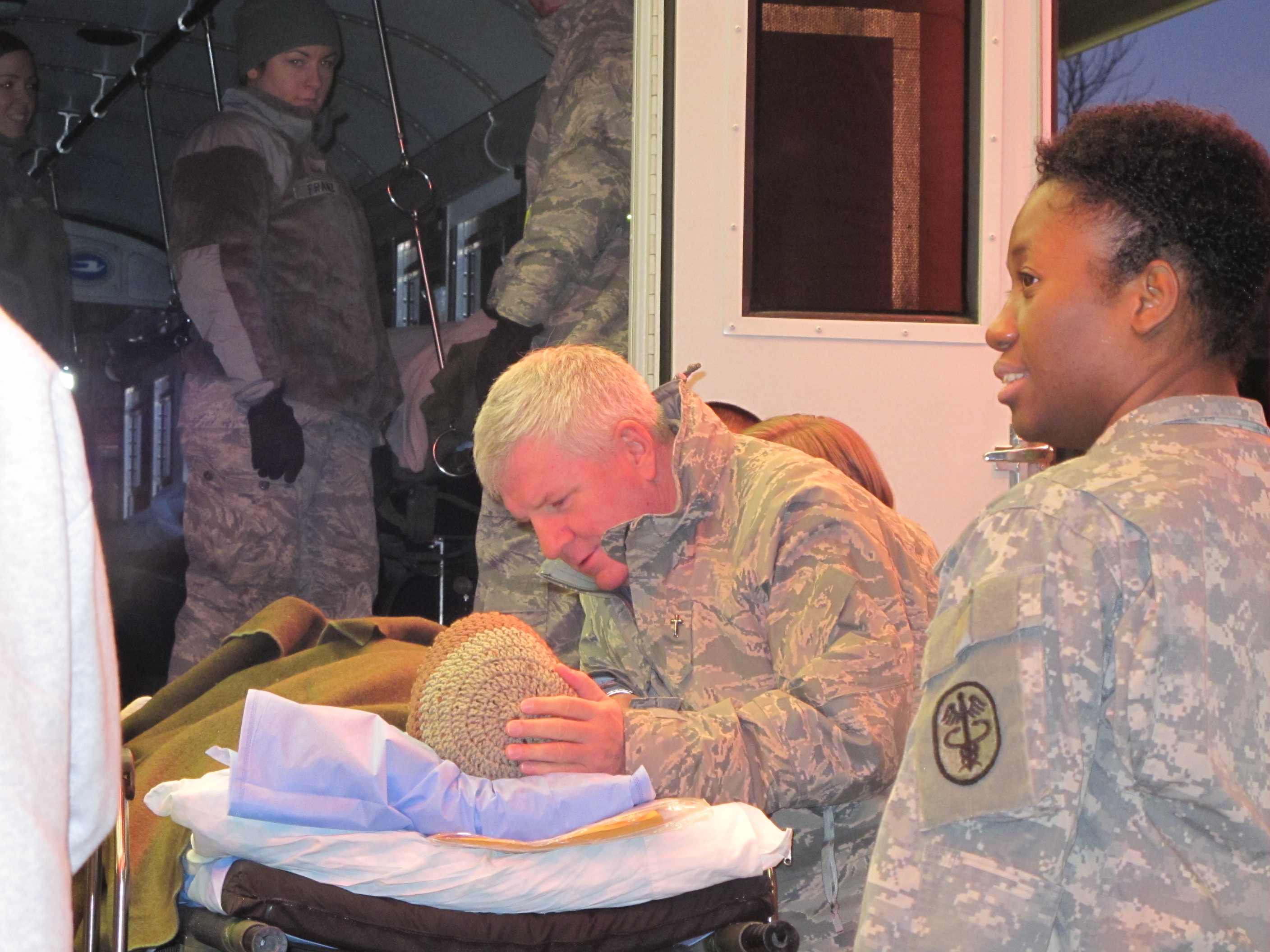 Landstuhl Regional Medical Center, Germany – It was one of those brisk mornings where breath turned into tiny white clouds as soon as it escaped lips. Which is why Maj. Brian Knutson stood underneath heat lamps next to the ER entrance as he waited. The bus would be here soon.

Soon more people trickled out to wait. They wore green Army or blue Navy camouflage fatigues. Some wore hospital scrubs. A few moved stretchers into place. Most snapped on latex gloves. They had already heard the phrases "wheels down" and "en route" and were waiting to hear the last words, "through the gate."

The wounded were coming.

As the white bus from nearby Ramstein air base slowly pulled up to the front door, service members formed into two lines. The back door opened and the first of three gurneys was slowly lowered down to waiting, upstretched hands and gently set on a stretcher.

Then Knutson, a Lutheran chaplain with an Oregon Air National Guard unit, stepped forward, leaned down to each wounded American and spoke softly, lightly touching their head or shoulder. It was a brief, poignant moment with each of the wounded before they were wheeled into the hospital.

"We thank them for their service, we bless them, tell them they'll be cared for and will soon return to their families," said Knutson, who has been stationed at Landstuhl for six months.

Knutson does this for everyone when they arrive after the long flight from Iraq or Afghanistan. He does it even for the unconscious.