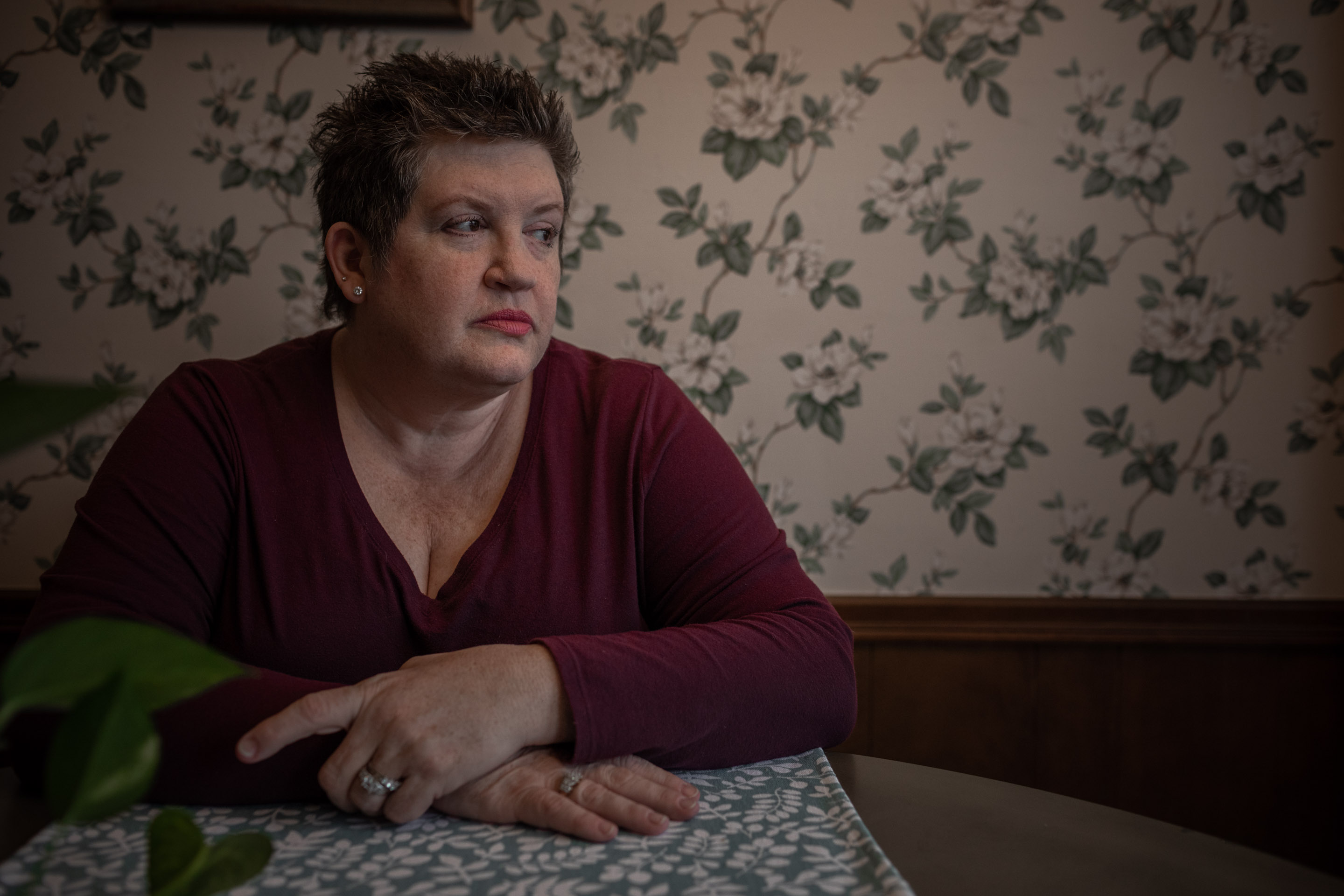 Amy Slagle lives in a tidy, one-story rambler in south Tulsa.
One bedroom in her neatly decorated house stands out. Slagle bought new bedding and some toiletries to get it ready: "This is going to be Chloe's room when she gets out," she said hopefully.
Her 30-year-old daughter Clorinda Archuleta, whom she calls Chloe, currently resides at Mabel Bassett Correctional Center, one of Oklahoma's largest prisons.
Slagle remembered how she felt when her daughter was taken away in January 2014.
"I just … part of me died. I thought I was never going to see my girl again. And I just thought, why God, why?"
Archuleta and her boyfriend, Joshua Wray, had fraternal newborn sons, both of whom suffered major injuries as a result of child abuse.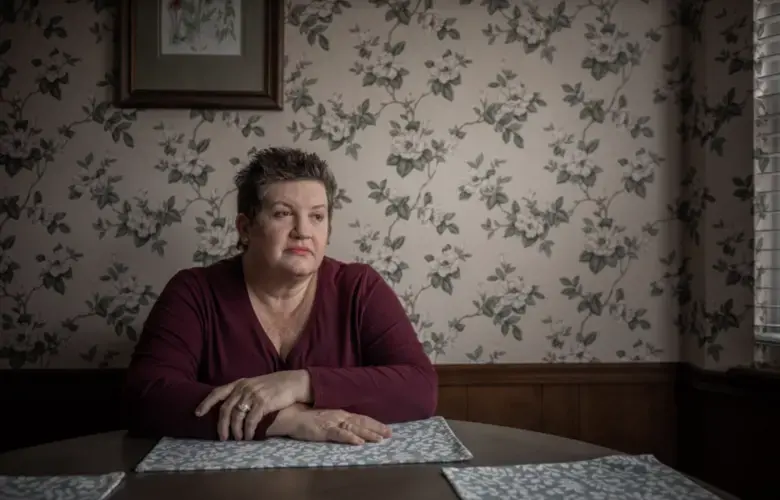 Archuleta received three life sentences for two counts of child neglect and one count of permitting child abuse by injury. Joshua Wray, the co-defendant in the case, received 25 years for the exact same charges. He's also in prison in Oklahoma.
Archuleta says she should've done more to protect her children, but maintains she didn't harm them. She thinks because of the disparity in sentencing, her case deserves another look. Glen Blake, a public defender in Tulsa County, agrees and says the law needs to be changed.
"People are like, 'If you could change one thing about Oklahoma law, what is it?' Usually, [at] the top of my list is can we do something about the child neglect statute?" Blake said. "You know, I don't think, and I understand there are certain instances where the charges might be, you know, an 85% sentence might be appropriate. But I think for most of what we see, it's crazy."
Blake is also working on behalf of the coalition, Oklahomans for Criminal Justice Reforms, and is handling Archuleta's case. He feels pretty good about her chances and that if she doesn't get her sentence commuted, she'll at least get it knocked down. He said it all just depends on how the pardon and parole board reacts. The coalition sent a number of women's cases, as a batch, to the board to be reevaluated, though its timeline is unclear at this time.
Blake says he believes that the board will look at some of the excessive sentences, like Archuleta's, and want to do something. "I think that this is a great opportunity for us to get these cases in front of the board and for them to give them a meaningful review."
The state's enabling child abuse law (843.5 (B) was passed in 2001 with the intent of reducing the number of cases of child neglect and abuse, according to Jari Askins, a former Democratic state legislator who co-authored the law.
"I think the initial interest in making the changes [to pass the enabling child abuse law] was to try to intercede before it reached a point where a child's death did occur," said Askins who remains optimistic. "So, I am confident that there are children that have been removed from those situations."
However, statistics from the Oklahoma Department of Human Services tell a different story: Data spanning from 2007, six years after the law was passed, until 2017, shows that substantiated child abuse claims rose from 21% to 24%. The department investigated nearly 63,000 cases of suspected child abuse in 2017.
Askins acknowledges that some of the underlying issues that lead to child abuse often go unaddressed. She says parents who are struggling with alcohol and substance abuse need help — something that Oklahoma is trying to get better at providing.
"We treat [those chemical dependency problems] as the result of a criminal act, as opposed to a lot more states who treat it as a problem of society, and they try to intercede and improve those lives before it reaches the behavior where the conduct becomes criminal," she said, adding, "Oklahoma has not gotten there yet."
Criminal justice reform advocates and Blake think another factor in the outcome of many cases, including Archuleta's, is perception.
Archuleta spoke from the prison phone service over the course of three months. She says she got a longer sentence because she didn't appear sorry enough. Her emotional demeanor was described as "flat" by the district attorney and reinforced by media coverage.
Archuleta said even Joshua Wray couldn't believe the sentence she got. "I just remember him looking over at me when my sentence was read and his face was like, 'Oh, my God,'" she said. "I felt like it was like the Salem witch trials, honestly. [The district attorney] painted me out to be this monster."
That's why she wants to tell her side of the story. She said her case started out with a trip to the hospital with one of her kids on Jan. 16, 2014.
Archuleta had noticed her son's leg was red and felt "hot" to the touch.
The doctor referred her to the emergency room at Saint Francis Hospital because her son's leg needed an X-ray. It turns out, he had fractures on both legs, a fracture on his arm, a fracture on the right part of his skull and bleeding in the brain. It was determined that these injuries were caused by child abuse according the court documents. Archuleta's son was just over a month old at the time. Eventually, her other son was brought to the hospital and examined — he had similar injuries.
Archuleta alleges that Joshua Wray, her boyfriend and the father of the two boys, jerked her son up by the leg after the baby peed on him. She says the detectives made it look like it was all her fault.
"They kept asking me a million different times, did I hurt my sons and I kept telling them I would never hurt my sons."
"The truth is, I don't know how this happened. The only thing I could think of was how he was extremely heavy-handed." Archuleta is referring to how Joshua Wray treated the boys.
Still, Archuleta was arrested and sent to David L. Moss Criminal Justice Center in Tulsa. The day that she brought her son in for medical treatment was her last day of freedom.
Later, she took what's known as a blind plea to avoid trial. She did it in hopes of a better outcome. Instead, the judge handed down three concurrent life sentences. She's now four years in.
Sarah McAmis, the prosecutor in the case, declined to comment.
With all the recent commutations and criminal justice reforms, Archuleta thinks she has a chance and is hoping the pardon and parole board will consider her application for early release.
She says she feels remorseful about what happened to her sons.
"Every day, like it was my responsibility to protect my children, to be there when things go wrong so that I can know what to do."
"And yeah, I feel very responsible for what happened to them."
Still, she doesn't think she got a fair shake with the law, especially given the disparity between hers and Joshua Wray's sentences.
Archuleta isn't the only one who felt this way. Joshua Wray's mother Ruth Wray also thinks Archuleta was treated unfairly.
"Well, and like I said, I think the whole court fiasco and sentencing was extreme," Ruth Wray said.
Ruth Wray said both her son and Archuleta were trying their best to be good parents, but they were facing huge challenges. Both were still struggling to overcome a heroin addiction by taking methadone. On top of that, Archuleta claims she developed C. diff, a serious bacterial infection. Ruth Wray thinks they were both responsible and says that both should've gotten time, however, she thinks the prosecutor went to extremes.
"All the people involved set out to make them an example, and they cared nothing about who they were, their problem, because and I understand it, it was horrid. I mean — they're little twin babies," Ruth Wray said.
Ruth Wray and her husband have since adopted their grandchildren. They take them to visit their son and Archuleta. Who are both in prison.
The ACLU of Oklahoma looked at data from the Oklahoma State Courts Network from some of the state's largest counties and found that over a nine-year period, from 2009 until 2018, there were 45 cases similar to Archuleta's, where huge sentencing disparities exist between men and women.
"The data shows that 1 in 4 women will receive a longer sentence for failure to protect than the actual child abuser," explained Megan Lambert, a staff attorney at the ACLU explained in an email.
The data show that 93% of people convicted of failure to protect are women and that at least 25% of women convicted for this charge are also victims of domestic violence at the hands of the man who abused their children, according to Lambert.
For Archuleta's mom, Slagle, it's obvious that her daughter needed help and not prison.
"She doesn't belong there. She never should have been there."
Archuleta is happy to be sober again and is hopeful that her commutation will be successful. While she's been incarcerated, she feels she's changed and wants the chance to reconnect with her sons and tell them she's sorry.
"I've been praying, 'God, please put something in my path to help me get out of here. Because you know my heart.'"
RELATED INITIATIVES