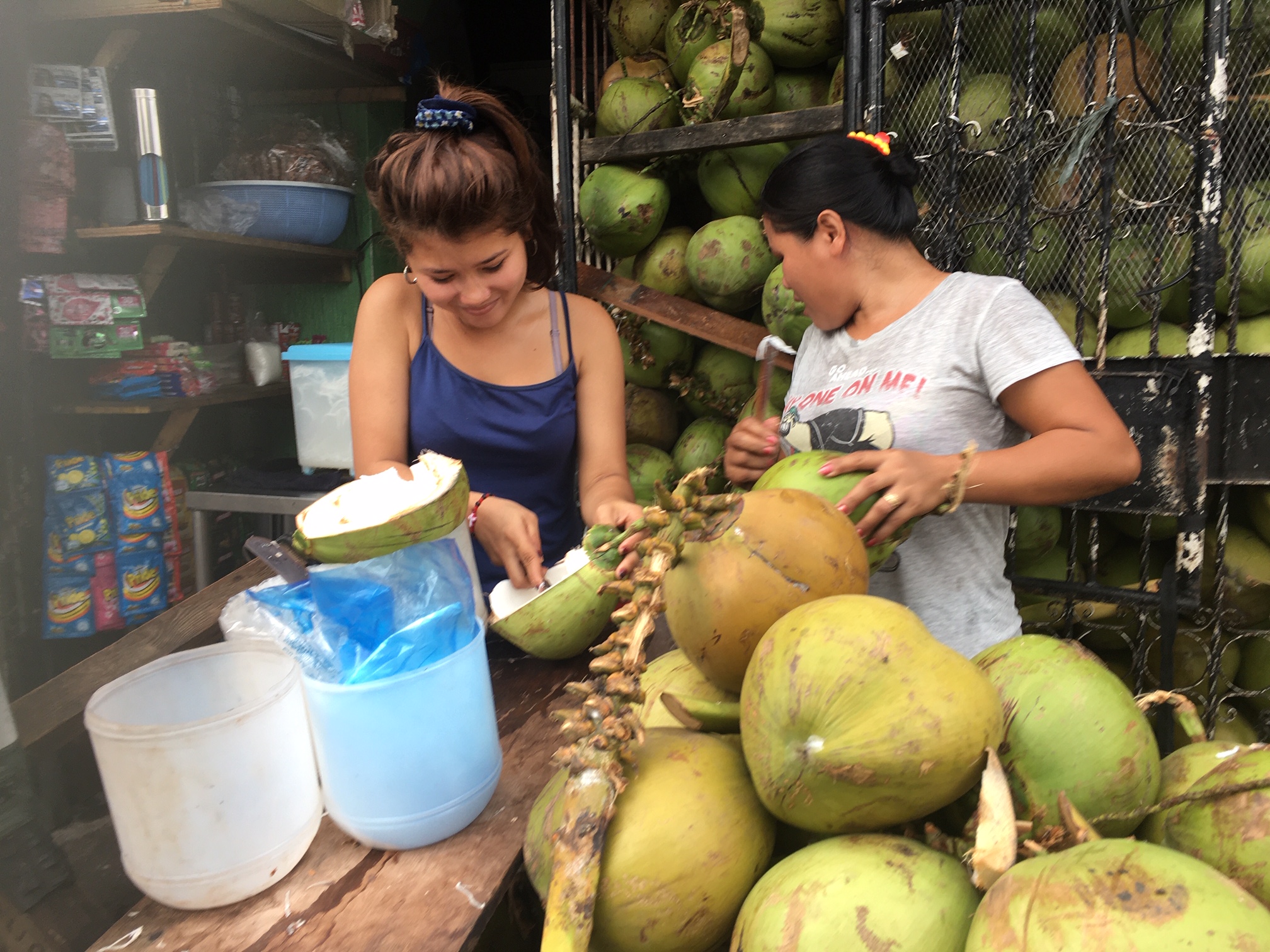 MANILA -- With China forced to impose severe travel restrictions to fight the coronavirus epidemic -- and the world increasingly following suit -- there's one less-noticed aspect of its global economic influence that could come out of the crisis with a winning hand: virtual gambling based in the Philippines.
POGOs, short for Philippine Offshore Gambling Operations, stream live casino action featuring attractive women across the South China Sea to China's avid gamblers on the mainland, allowing them to place bets onscreen without even leaving home or office -- coronavirus or no.
With gambling operations banned in China, POGOs almost overnight have become one of the Philippines' biggest businesses. More than 60 have been licensed by the Philippine government since President Rodrigo Duterte took office three years ago, employing at least 100,000 workers, mostly from China, and bringing in hundreds of millions of dollars annually to the Philippine economy.
The epidemic will slow things down, at least temporarily, especially at physical casinos that are also part of the gambling boom. With the Philippines logging its first death -- a man from Wuhan, Chinese epicenter of the coronavirus -- its government has severely curbed travel from mainland China, Hong Kong and Macau, including returning POGO workers. But Duterte has resisted efforts to close or the restrict the POGOs, even despite a growing domestic furor predating the epidemic over their negative impacts, from skyrocketing office rents to a sharp rise in organized crime.
"We cannot allow ourselves to be a nest of Chinese prostitution dens," said one lawmaker, Risa Hontiveros, at a hearing last week in the Philippine Senate on the connection between the influx of POGO workers from China and sex trafficking operations aimed at them.    
"I've been trying to see the advantage of these gaming operations, but I don't," another Senator, Joel Villanueva, told RealClearInvestigations in an interview at his office in Manila in November. "They're not hiring Filipinos and they're not paying taxes. It's an industry that has no multiplier effect on the economy."   
Filipinos are legally barred from using the POGOs, but the business allows entrepreneurs in the country, many of them ethnic Chinese, to profit from the explosion of wealth in China. The POGOs' Chinese-language websites try to replicate the experience of brick-and-mortar casinos for players in China looking at cellphone or laptop screens, while female dealers and croupiers play real cards or throw real dice.
Both in actual casinos and online, Chinese gambling has been a far more private, less obvious part of China's growing influence. Beijing's clout is typically associated with its support of authoritarian governments, its aggressive behavior in the South China Sea, or its strings-attached loans abroad to advance its own "Belt and Road" infrastructure-building initiative.
But in countries in close proximity to China, gambling shows the country's immense, increasingly prosperous citizenry exerting their own broad effect – and in the case of the Philippine operations, even behaviors at variance with the stated wishes of the Chinese government. 
"Opening casinos overseas to attract citizens of China as primary customers is illegal," the Chinese Embassy in Manila declared in a statement last year, demanding that the Philippines shut them. "The fact that a large number of Chinese citizens are lured into illegal gambling has resulted in an increase of crime and social problems in China," the embassy said.
But in a rare show of defiance, Duterte, who has otherwise been very cozy with Beijing, has rejected the Chinese demand. The reason is not hard to fathom. The licensing fees for offshore operations, amounting to more than $1.4 billion a year, make up the third largest source of government income in the country, after taxes and customs, according to a Filipino researcher, Lucio Blanco Pitlo III. The gambling operations are also making large profits for local entrepreneurs, including companies that provide services to them as well as commercial real estate developers, restaurant owners, and others. Overall, revenues from the operations in 2019 were about $4.1 billion, according to Pitlo.
Little wonder, then, that Duterte declared, "I decide that we need it," at a televised press conference rejecting China's demand to shut the industry down.
Moreover, the take from POGOs will almost surely go up as the Filipino government moves to collect more revenue from them. Last year, its Department of Internal Revenue calculated that some $40 million a month in withholding taxes wasn't being paid by operators, and a series of raids ensued.  One major POGO service provider, the Great Empire Gaming and Amusement Corp., was found to owe some $26 million for its 8,000 employees, almost all of them Chinese, according to Tony Lambino, a senior official in the Philippines Department of Finance. "They paid very quickly," Lambino said, meaning that the company had the money and was eager to resume its profitable business.
As with so many issues involving authoritarian regimes, it is hard to know how much effort China is exerting to crack down on online gambling. What's known is that the government has publicly opposed the behavior, which is flourishing among its people. For instance, Cambodia closed down its offshore gambling operations at China's demand. But it didn't shutter its physical casinos, whose main clientele is Chinese visitors. Over the past decade or so, the seaside city of Sihanoukville, once a sleepy haven for European and Australian backpackers, has become a kind of Las Vegas on the Gulf of Thailand, lit up with garish neon signs at casinos with such names as Vacation Palace Casino, Sokha Vegas Casino, Queenco Casino and many others, catering largely to Chinese customers.
I was there a year ago and watched young, tough-looking Chinese men at the blackjack tables with thick piles of American hundred-dollar bills in their palms playing as much as $1,500 per hand. I don't know where they got that kind of money, but a leaked memo to the central government by the governor of Sihanoukville province suggested one possibility. It spoke of "negative points" in the transformation of the city, specifically: "It provides a chance for Chinese who are part of the mafia to do criminal activities."
The Philippines is a much bigger country than Cambodia, so the effect of Chinese gambling is more diffuse, but it's considerable nonetheless. One aspect of it, as in Cambodia, is new gaming and hotel complexes. One of the largest, Entertainment City Manila, is a phased project, nearing completion, being built on reclaimed land in Manila Bay at a cost of around $15 billion. Featuring five integrated resorts that promoters are calling Asia's "next luxury hot spot," it is aimed in large part at attracting Chinese tourists.
But it's the online gambling, the POGOs, that is having the biggest and most controversial effect. The overall argument being made against them is that, while they may bring in some money, the amounts are relatively small compared to the social and moral costs, and to the benefits of other types of investments.
Villanueva is among the critics who stress the social impact, much of which relates to the sudden and large influx of workers from China to staff the operations.
Needed because they speak mandarin Chinese, these employees do marketing, advertising, and web services all aimed at the Chinese motherland. Others – usually attractive young women – work as "gambling avatars," the people actually visible to the distant gamblers connected to the POGOs via their computer or smartphone screens, almost as if they are standing at the gaming tables themselves, telling their  "avatar" which bets to place and cards to play. The workers are lured to their jobs by higher salaries than they can get in China. Philippine government officials say many of them arrive on tourist visas, which means that they are working illegally, generally paying no taxes
Lambino and others said that the thousands of Chinese workers have driven up apartment rents, though living conditions for the Chinese, they say, are often close to grim. "We've heard reports of overpopulated studio apartments with a lot of people bused in and out of houses in some of the poshest neighborhoods, where they work and sleep in shifts," Lambino said.
Of greater concern, perhaps, is that some of these thousands of Chinese workers making good money are being preyed on by organized crime, some of it also from China. According to Filipino law enforcement officials, POGO workers are being lured into gambling themselves, and this has fueled loan-sharking and worse, kidnapping. Police also say that criminal syndicates lend money to workers who then lose it at the gambling tables, and when they are unable to pay the money back, they are kidnapped and held for ransom until relatives in China cover for them. And some women, including some who start out as POGO workers, have become prostitutes.
"We've rescued many Chinese women," one police official said. "But the problem is they don't want to file a case. They just want to go back to China. I interviewed one woman who told me she earned 10 times what she could earn in China. Many of the ones we've rescued so far are willing victims.
"It's an aftereffect of the POGOs and the influx of POGO workers," the police official said. "It diverts our time from other things, but we can't just allow people to commit crimes in our country, even if the victims and the perpetrators are all Chinese."
"They're one-stop shops," he continued. "Gambling, loan-sharking, prostitution, money laundering. It's all connected to the POGOs."
Sam Ramos-Jones, a Yale-educated business consultant who has studied POGOs, said they provide "little to no benefits" to the Philippines. "The long-term distortions are negative," he said. "Middle-class people are being displaced from their homes by the influx of foreign capital. Cops are moonlighting as bodyguards of gangsters. There are Triad [organized crime] members who have police and mayors in their pockets.
"What's happening," Ramos-Jones continued, "is that the vice of gambling is being outsourced to the Philippines along with all the stuff that goes with vice."
POGOs are also distorting the real estate market. "There's a serious concern over office space," Lambino said, "how a lot of it is being rented to POGOs on a very aggressive basis." While this is happy news for those renting out the properties, it has driven up the cost of space for other businesses, including for what has been a major growth area for the Philippines, BPOs -- short for Business Processing Outsourcing, where foreign banks, insurance agencies, and other businesses have moved their customer service departments.
The explosive growth of the POGOs during the last three years comes amid a more general unease in the Philippines about China. The biggest, most emotionally fraught issue between the two countries by far has to do with their competing claims in the South China Sea (known as the West Philippines Sea in the Philippines), particularly China's continued occupation of a collection of partially submerged rocks known as Scarborough Shoal about 80 miles off the coast of Luzon, the main Filipino island – despite a United Nations arbitration court ruling three years ago that China's claims there are invalid.
President Duterte has declined to push the Filipino claim, his argument being that China is too strong to quarrel with, and that economic cooperation is better than conflict.
Duterte has visited Beijing five times since he took office in 2016, most recently a few weeks after a Chinese vessel rammed and sank a Filipino fishing boat in the Reed Bank, another offshore area that the U.N. arbitration panel ruled to be part of the Philippines' Exclusive Economic Zone, or EEZ.
The incident aroused deep feeling in the Philippines, in part because the Chinese vessel left 22 Filipino fishermen in the water apparently to drown – though luckily they were saved by a passing Vietnamese vessel. On the eve of Duterte's visit to Beijing, China issued an apology for the incident, and whether that satisfied Duterte or just gave him cover, he reportedly did not press the issue when he met with China's top leader, Xi Jinping. Instead he called on the two countries to "define our ties as a comprehensive strategic cooperation."
This makes many Filipinos anxious. One Duterte critic, Antonio Carpio, a retired supreme court judge, has been giving speeches around the country, arguing that what he calls China's aggression in the South China Sea is the worst threat to the country since World War II, and the press is full of commentary expressing the worry that the nation is becoming "a vassal" of China, which is engaging in a policy of "creeping invasion."
The worries about Chinese influence also include the loans that China has vowed to make in an ambitious infrastructure program, called Build Build Build by Duterte. Last year, to take the main example, the Duterte government signed an agreement for a $211 million loan from China's Import-Export Bank to cover 85% of the cost of the Kaliwa Dam, intended to provide water to Metro Manila.
Carpio and others have complained that the loan requires the Philippines to accept a Chinese contractor for the project — meaning, if other  China-financed projects are any indication, that Chinese engineers and laborers will be imported to do the work rather than Filipinos. A Japanese proposal for a smaller, less environmentally intrusive water-supply project would have left the bidding open internationally. Also, the Chinese interest rate of 2% is about 10 times the rate attached to the Japanese proposal, whose interest rate would have been barely above zero. In addition, according to Carpio, if there is a default, the Philippines might have to cede ownership of the Reed Bank to China. Yet Duterte rejected the Japanese plan in favor of the deal with China.
"China is appropriating our territories even without any of its infrastructure projects breaking ground," one commentator wrote in the independent news website Rappler. "It's like a bank foreclosing your house even if it hasn't given you any money yet."
The Duterte government, replying to this criticism, says that the Chinese terms are consistent with international deals of this sort.
The booming POGO business enters into this context of both promise and unease in the Philippines' relationship with a rising China, even though, paradoxically, the Chinese government doesn't like the gambling operations any more than their Filipino critics do.
But despite all the worries about them, the signs are that the POGOs are here to stay, and that they will continue to proliferate. Bloomberg News has reported that some of the big licensed operators are building two "offshore casino centers," one north of Manila, the other south of it, able to accommodate 25,000 workers, pretty much all of them from China.
One of these centers is being planned for New Clark City on ground that was once Camp O'Donnell, the headquarters of a now departed American Air Force base, and the Imperial Japanese Army's wartime destination for captured Filipino and American prisoners in the "Bataan Death March."
It's a different time.
RELATED ISSUES

Governance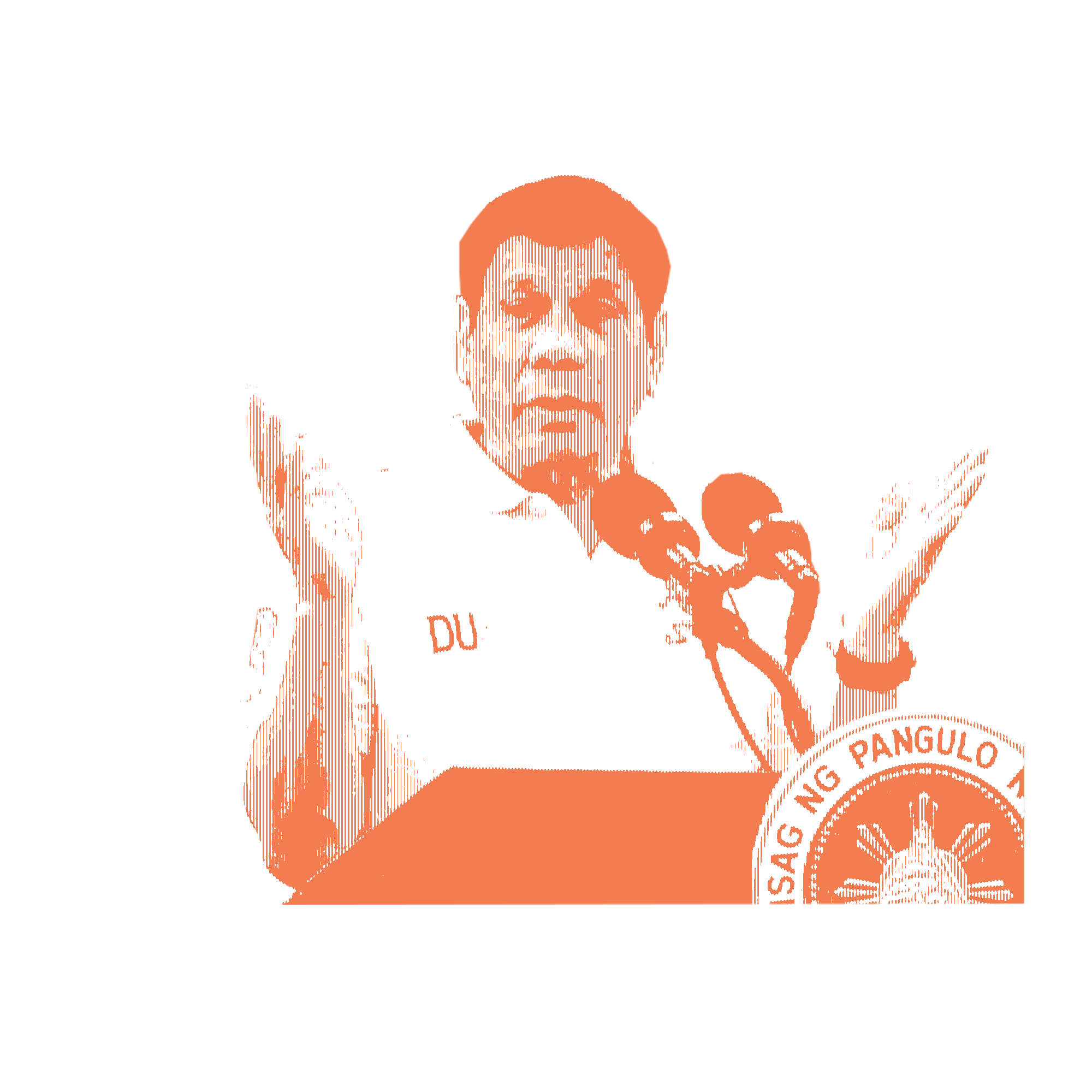 Issue
The New Authoritarians
The New Authoritarians