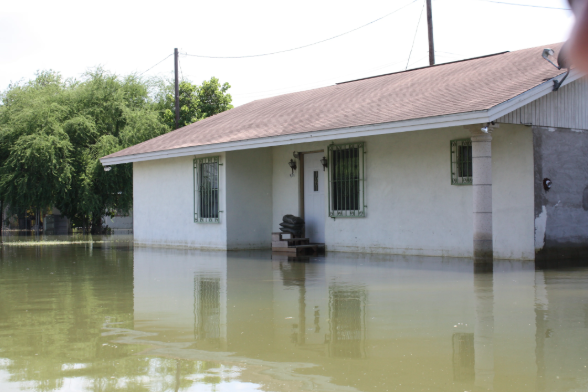 RIO GRANDE CITY, TEX.—When rains fall and creeks rise, residents of this small city in the state's south know which streets to avoid as floodwaters race toward its namesake river just a few hundred feet downslope. Now, with a steel border fence as high as 30 feet slated to be built between the city and the Rio Grande—which in Texas doubles as the U.S.-Mexico border—locals worry that flooding will worsen, just as it has in other border communities where fences and waterways intersect.
During heavy rains, the creeks carry debris and trash. The fence could trap this material, blocking the water's natural path and sending it through streets and into homes. "If you have a wall, [the water] stops there. It doesn't drain to the river," says deputy city manager Elisa Beas. The river's side of the fence would also likely flood, so swelling waters that would normally spread across the fields south of the city might instead pool against the wall. "We get it both ways," Beas says.
Rio Grande City and neighboring communities in the proposed wall's path have watched as flooding has worsened at almost every other place where Customs and Border Protection has built steel fences over the past 15 years—often aided by special exemptions from laws requiring environmental-impact analyses. Scientists who have charted the resulting damage are particularly concerned about effects in the Lower Rio Grande Valley, one of the most ecologically diverse regions along the entire 1,954-mile U.S.-Mexico border and home to scores of farms and towns. The consequences could be dire for both the local economy and the environment, says Scott Nicol, who co-chairs the Sierra Club's Borderlands campaign and lives 40 miles downstream from Rio Grande City in McAllen, Tex., which is also contending with new fence projects. In all, CBP has proposed building 95 miles of new steel fence in the Lower Rio Grande Valley, 52 of them in Starr County, where Rio Grande City lies. About 14 miles of fence will be built in Rio Grande City and five other nearby communities.
Rio Grande City has faced this challenge before; previous plans to build a fence here in 2008 stalled, in part, over flooding concerns. But the administration of President Donald Trump has revived the project, citing the region's high number of border crossers and aided by an influx of border-wall funding and a new round of environmental waivers. In an attempt to ensure that locals have a say in the project, Democratic Representative Henry Cuellar of Texas brokered a deal that requires CBP to consider input from city officials as it finalizes the fence's design and route. But 30 years of border-fence-building history suggest that any concessions from CBP will be hard-won, Nicol says. "I don't think it's a matter of not understanding the problem," he adds. "I think it's a matter of: their desire to please Trump is greater than [pleasing] the people who live alongside the walls they want to build."
Lessons From Arizona
Two states away in Arizona, the damaged waterways along existing border fences offer a case study of the problems that Rio Grande City officials hope to avoid. Steel bollard fencing (wide bars alternating with narrow slats) was erected in 2008 along Organ Pipe Cactus National Monument's southern edge and intersects a series of washes that drain into the Sonoyta River on the Mexican side of the border. The washes are dry most of the year but flooded during annual summer monsoon rains in 2008 and 2011, pinning a tangle of tree branches, leaves, trash and other debris against the fence. The detritus effectively turned the fence into a dam, says Michele Girard, an ecologist who studied the damage as a natural resource specialist for Organ Pipe and other National Park Service units in southern Arizona from 2004 to 2012. The raging waters backed up and knocked out a 40-foot-long section of the fence, says Lee Baiza, who was superintendent of Organ Pipe at the time. "It had a six-foot foundation," he says, "and [the floodwaters] just pushed it over." Communities on both sides of the border flooded.
The effects extend beyond the fence line. On a Saturday in March, Girard walked along the dry bed of one wash about 200 feet north of the fence. She stopped and pointed out something odd: the place where the streambed met the willows along the banks was nearly level. Between 2008 and 2011, Girard and her team monitored the wash and several others along this stretch of border. They found the fence slowed streamflows, causing the sediment they carry to settle out and fill in the washes. The higher streambed means when water flows through the wash now, it takes more vegetation with it—more building blocks for the "dam."
In southern Texas, flooding damage from border fences can only be worse than what Arizona has endured, Nicol says. "There's a lot more water in the river here," and this subtropical region of the state gets far more rain than the Arizona desert, he notes. "We're close enough to the coast where storms and hurricanes bring in lots and lots more water"—even moreso as rains from hurricanes have intensified with climate change, he adds.
River vs. Fence
The wide, meandering Rio Grande floodplain is just not suited to being hemmed in by walls, says Adriana Martinez, a Southern Illinois University Edwardsville fluvial geomorphologist who grew up on the Texas border and is studying the effects of stretches of 54 miles of fence constructed along the Rio Grande a decade ago. "The river is meant to overflow its banks from time to time, to deposit sediment on top of the floodplain, which is what makes it such an agriculturally and ecologically rich area," she says.
Under a 1970 treaty between the U.S. and Mexico, the two countries must ensure that anything built along the Rio Grande does not "cause deflection or obstruction of" the river's normal flow or flood flows. In 2008 the International Boundary and Water Commission (IBWC), a binational agency that ensures both countries uphold the treaty, warned CBP in a letter—obtained by the Sierra Club through a Freedom of Information Act request—that the projects proposed for Rio Grande City and nearby towns could exacerbate flooding and divert floodwaters toward Mexico, which would violate the treaty. After several failed attempts to come up with a design that passed muster with IBWC, CBP shelved the Rio Grande City project.
CBP tried again in 2011: Using a different hydrologic model to analyze flooding impacts, contractors it hired concluded that the accumulation of debris along a bollard steel fence during storms would only create small blockages, and U.S. IBWC officials withdrew their objections to the project. But the Mexican section of IBWC did not, asserting its U.S. counterpart underestimated the risk.
Martinez says the contractors' studies were highly localized, leaving an incomplete picture of the projects' potential effects. She aims to study the flooding impacts from existing fences in the valley along entire stretches of river and is looking for funding. "I want to see how [the fence] might be changing morphology [and] how it might be changing floodplain interactions with the river," including how floodwaters behave, she says.
Martinez's analysis would be one of few independent hydrologic assessments ever done on the border fence. Typically, federal projects that could harm the environment are required to undergo an impact analysis. But under a 2005 law, officials at the Department of Homeland Security (CBP's parent agency) were able to waive environmental laws to expedite construction of border projects.
How much the new fence will worsen flooding in Rio Grande City will depend on exactly where it is built—which has yet to be decided. Project maps from 2018, also obtained by the Sierra Club and first published by the McAllen-based newspaper the Monitor, suggest the fence would cross the floodplain. Rick Pauza, a spokesman for CBP's office in Laredo, Tex., says the agency is working with local officials "to minimize impact to the land and environment without impacting operations to the greatest extent possible." But it would be difficult to avoid the floodplain altogether, critics point out, given that it extends up to the edge of town in some places—and that the fence has to go somewhere between the river and the city. "There's no escaping it," Beas, the Rio Grande City deputy city manager, says.
Unlike most communities that face border-barrier projects, Rio Grande City and surrounding towns will have some say in this one. CBP is not required to consult local officials, but Representative Cuellar was able to include language in a recent DHS spending bill that directs CBP to work with them before it can tap the funding and start construction. "I'm optimistic they'll reach an agreement," he says. Former Acting DHS Secretary Kevin McAleenan "gave me his commitment," though with McAleenan's resignation October 11 the status of that commitment is unclear.
CBP has held two rounds of meetings with local officials so far—one in February and another in late September—to discuss the communities' alternative proposals. Rio Grande City's plan shows a 25- to 35-foot-tall floodwall built into the riverbank on either side of the U.S. end of an international bridge and the use of electronic surveillance in lieu of a fence for the rest of the city's share of the border. Other areas in Starr County would see an 18-foot-tall steel fence, electronic monitoring or a floodwall. "We're getting a structure whether we like it or not," says Freddy Guerra, assistant city manager of Roma, Tex. "So we're focused on getting a structure we can live with." At the September 25 meeting, he asked CBP officials to consider rotating the steel bollards sideways to create a wider gap for water to flow through where creeks would intersect the fence.
Finding a compromise has not been easy. CBP rejected Rio Grande City's surveillance alternative. "They definitely want some kind of wall," says city manager Alberto Perez. And the city's second choice—a structure placed closer to the river than CBP's route to avoid losing hiking and biking trails—failed to pass the agency's hydrologic analysis. "Their study showed if they were to go with our proposal, it would make the area more flood-prone," he says. "Now they're going to try to find something in between" CBP's blueprint and the city's.
Community and CBP officials are expected to meet at least once more in the coming weeks, after further hydrologic studies are conducted. But it is unclear how much influence the communities' suggestions will have on CBP's final design. While local officials say CBP seemed receptive to some of their suggestions, the agency has made clear that its priorities in developing the Lower Rio Grande Valley fence plans are to deter illegal activity, adhere to treaty requirements and consider local input—in that order, Guerra says. There are still, Beas adds, "so many questions."
RELATED ISSUES

Issue
Land and Property Rights
Land and Property Rights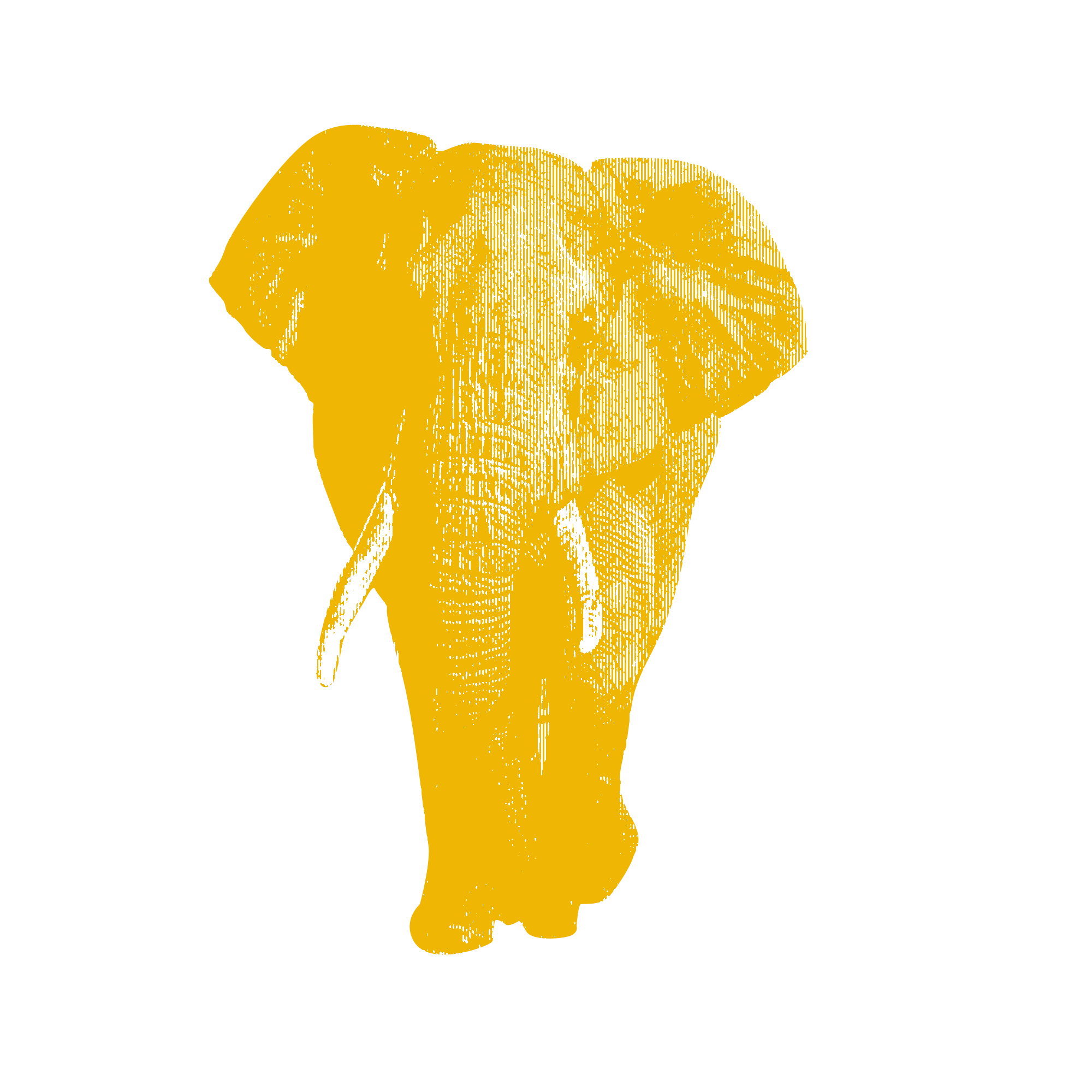 Issue
Environment and Climate Change
Environment and Climate Change