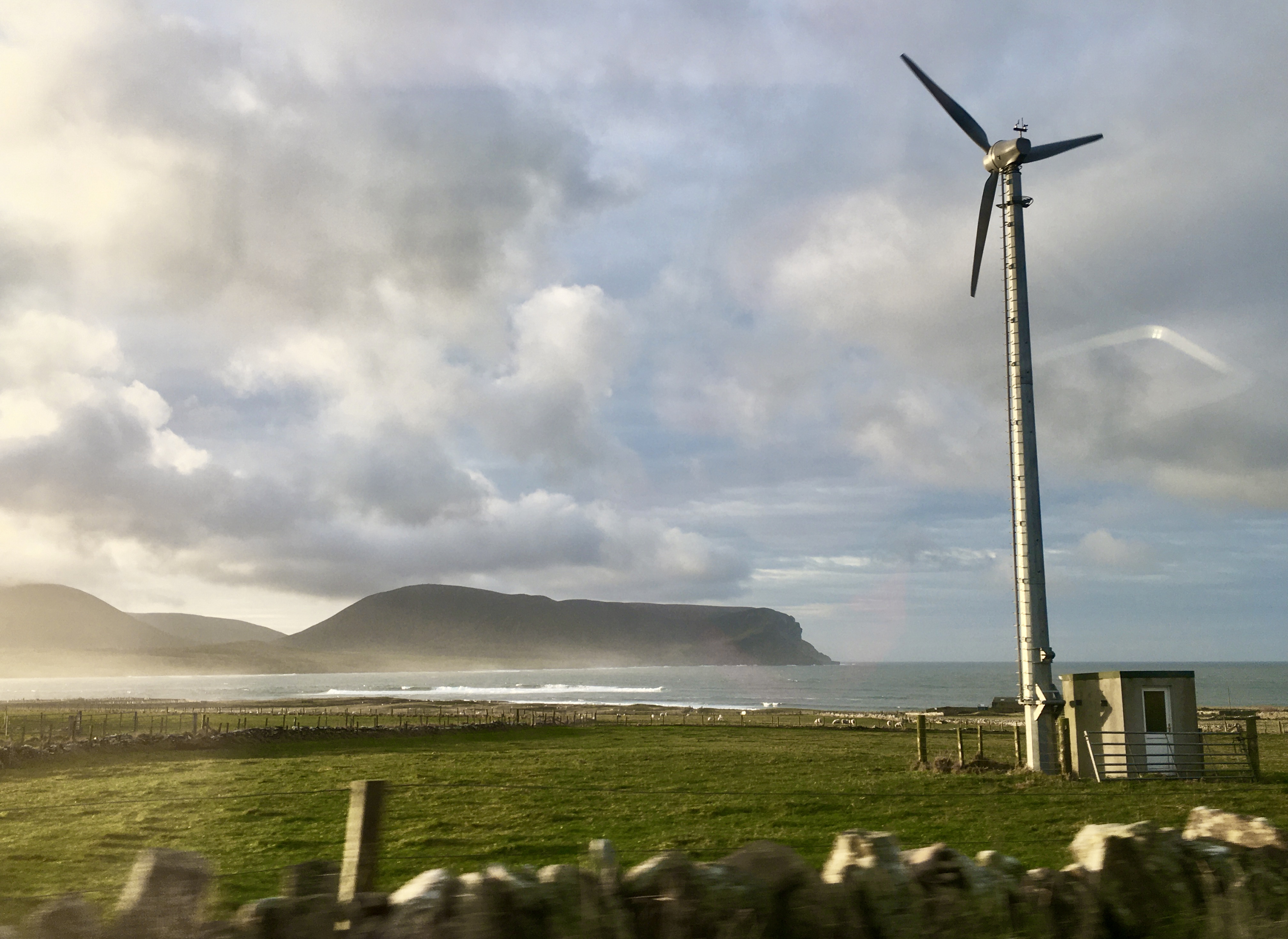 The Orkney Islands lie 10 miles past the northernmost tip of mainland Scotland, between the North Sea and the Atlantic, and the wind there is almost constant.
It blasts through the ships in the harbor cities at either end of the 202 square-mile mainland and across the lush green hills. It propels enormous waves against cliffs and rocky beaches. On its more powerful days, it pushes pedestrians a few steps off course.
That wind has also helped make the Orkney Islands one of the rare places on earth that creates more energy than it needs every year, all from renewable sources.
From the wind, sun, waves and tide, the Orkneys have been producing over 100 percent of their electricity for nearly a decade. This is in contrast to the UK as a whole, which, according to 2019 reports for July through September, still used fossil fuels for 40.1 percent of its electricity generation needs.
"We currently produce 120 percent of what we need," said Jeremy Patterson, a member of the board of directors for the Orkney Renewable Energy Forum. "We are self-sufficient over the year in electricity. There aren't many places that can say that."
In many ways, the Orkneys seem like the mythological ends of the earth. In early January, the sun doesn't rise until 9 am. At 3:30 pm, there are beautiful sunsets, and by 4:30 pm it is as dark as midnight. The weather changes quickly, and on some days it moves from sun to drizzle to heavy rains and back again within the span of half an hour.
There are cobbled streets in the cities, buildings older than the entire United States, and ancient, moss-covered walls that divide up rolling farms. With a population of about 21,000, the place is far enough from the U.K. mainland to feel isolated, and the locals still boast of their islands' neolithic and viking ancestry.
Yet, in terms of renewable technology, the Orkney Islands are a solid decade ahead of the U.S.
Orkney was home to the first experimental wind turbine in the U.K., in the 1950s. That experiment failed due to a massive hurricane, but wind was too abundant a resource to ignore—research on turning it into energy rebounded in the late 70s, according to Martin Lee, a board member for the Orkney Renewable Energy Forum.
Orkney currently has 659 domestic wind turbines and 373 solar installations, according to U.K. government data about local renewable installations. This means that the islands have the highest concentration of wind turbines anywhere in the U.K., with one in 10 houses in Orkney possessing either a turbine or solar panels. The wind turbines dot the landscape, popping out of the tops of green hills and extending towards the clouds, or marking where the edges of the island meet the ocean.
Now, most days out of the year, renewable methods like wind turbines or solar panels generate 100 percent of the electricity used on the island. An additional 20 percent of the island's electricity needs is produced and sold back to electricity companies for transport down the electrical grid to mainland Scotland.
But Patterson said that limits on the grid connection between Orkney and the mainland U.K. as well as "pinch points" on the parts of the grid that run between the smaller islands have put a ceiling on renewable energy generation. This fact was echoed by many others on the island.
"We are not allowed to put any more turbines or any more solar panels up," Patterson said. "None. Zero. Not if they're connected to the grid."
Because Orkney is so far north, a small remote area, and across the Pentland Firth from the U.K. mainland, there are only two undersea electrical cables connecting the islands to the rest of the U.K. grid.
The island's renewables generate so much electricity that these two cables are not enough to transport it all, and wind turbines sometimes need to be switched off to prevent overloading the system and burning the cables out. According to Martin Lee, this problem has been around since at least 2002.
"The grid just can't cope," said Adele Lidderdale, another board member of the group.
Residents can still add renewables to their house as long as the wind turbine or solar panels are only connected to a smaller, local grid within their residence. It's not uncommon to see a small cottage with an elaborate garden and a small wind turbine spinning away behind the property.
But even though Orkney is ahead of the curve on producing clean electricity already, the island is not ready to slow down. The Orkney Renewable Energy Forum is a collection of local people, businesses and organizations that want to push for more renewable energy on the islands.
Patterson is originally from England and began working with the Orkney Renewable Energy Forum in his retirement. He helps the group push the local and national governments to financially support green energy initiatives, and push residents to take advantage of the resulting projects.
"Orkney doesn't like to be held back," Patterson said. "It's not a thing we like to do. So we currently have four projects running that are trying to tackle this grid constraint problem."
These projects, promoted by OREF but run by a number of organizations in conjunction with the local council, are based around finding ways to store energy that the grid can't use immediately.
The largest of these projects is called ReFLEX, short for Responsive Flexibility. It is a £28 million ($36.4 million) project, funded in part by the European Union and U.K. governments. Its goal is to better integrate the renewable energy technologies already present on the island into the local energy infrastructure. That way, less energy goes to waste, and more people can make the most of the resources already present.
While that goal sounds lofty and complex, what it boils down to is promoting the use of batteries. 
These batteries come in different forms, all of which the project encourages residents to use, and all of which regulate energy going into the grid. A common form is electric cars, which are already plugged into the grid to charge.
Other types of batteries, provided and installed for free by ReFLEX, convert renewable energy into heat for water. By using more energy over time than more expensive oil- and coal-based heating, these water-based heat systems prevent the grid from overloading and save residents money on their bills.
Another grid constraint project is called Building Innovative Green Hydrogen Systems in Isolated Territory, or BIG HIT. Also funded in part by the EU to later test for deployment on a wider scale, it focuses on using renewables to generate hydrogen through electrolysis, where water is split into its two base elements. 
"Every kid that's been to school has done that experiment on their chemistry bench with the water," said Lidderdale, also the local council's Hydrogen Projects officer.
The electrolyser switches on when the grid is full, and then can make hydrogen to be used as vehicle fuel. The large transport ferries using the hydrogen fuel in these tests, and the fact that the hydrogen is renewably generated instead of created with fossil fuels, are the factors that make Orkney electrolysis unique.
Overall, the end goal is for the island's renewable energy infrastructure to support itself economically, create new jobs and industries, and improve life for residents of the islands, in addition to decarbonizing Orkney.
"It has a huge opportunity to unlock stuff," Neil Kermode, managing director of the European Marine Energy Center, said of finding renewable solutions to the climate crisis. "The big thing we see is that when you go off and try to fix one problem, you find several other things along the way."
EMEC is full of scientists focused on developing wave and tidal power, both much newer technologies than wind power.
"The more money and the more support mechanisms that we have put in place to support these technologies, then the faster it can be developed," says Lisa MacKenzie, marketing and communications manager for EMEC.
EMEC was established in 2003, after studies on marine energy sources around the U.K. were conducted in the late 1990s. Those studies found that 50 percent of European tidal energy could be harnessed from around the U.K., along with 35 percent of Europe's wave energy.
"If you look at a map of Orkney, obviously the outer edges and particularly the west coast is very exposed to the Atlantic Ocean. So we get really large waves crashing against the west coast, because of all the islands," MacKenzie explained.
This results in strong, concentrated tides flowing between the Atlantic Ocean and the North Sea every six hours. This has made Orkney, and especially EMEC's test sites at Billia Croo and Eday, a key test point for many of the newest renewable technologies involving waves and tides.
"It's really hard to survive [here]," EMEC's hydrogen marketing officer Caron Oag said of the enormous, crashing waves around the cliffs of Billia Croo. If technology is "Orkney-proof," then it's likely ready to roll out almost anywhere.
EMEC is heavily involved with OREF, and it often reaches outside the realm of wave and tide power to support renewable energy more generally on the islands. Most of the green energy initiatives on the island are collaborative efforts across organizations, and many people involved in making renewables commercial rather than experimental want to collaborate not just with other scientists, but with regular Orcadians.
"I think [collaboration is] a really nice way of making sure that it's not this kind of top-down project… that's being implemented onto a community that doesn't wish to have it there," Lidderdale said.
According to Kirsty Groundwater, an Orkney Islands Council officer for communications and engagement, the council has recently begun holding presentations on new projects, with time for residents to come up individually and ask questions. That way, the council has the chance to explain their thought process, residents get information, and meetings don't turn into a standoff.
Furthermore, both the Orkney Islands Council and OREF have made efforts to garner public opinion on renewables. According to a survey commissioned by OREF through a market research company in 2017, 89 percent of 500 island residents either strongly supported or tended to support the development of renewable energy in Orkney. The same survey concluded that only 6 percent of residents opposed it to some degree.
"With the renewables projects, they kind of tend to be a little less contentious" than other energy supply methods like fracking, Lidderdale said. "Not always, but I certainly feel that that's how it's been in terms of the hydrogen projects."
While most of the island supports these renewable energy efforts, there are some long-time residents that don't see these plans as flawless.
Jim Leitch is a member of OREF, now retired from his previous job as Senior Health, Safety and Environmental advisor to two oil companies, Talisman and Flota, that used to work at Orkney's oil terminal. He and his wife Nina, who is a native Orcadian, have lived on the island together for 40 years. 
"They're destroying more than they're saving," Nina said of the number of wind turbines on the island. "It's too big for Orkney. It's a tiny little island."
They both feel that, while efforts to create energy with less carbon are admirable, those efforts should keep in mind the residents of the island. If more Orcadians knew what the overall effect on the Orkney economy and residential electricity and fuel bills would be, Jim Leitch said, fewer people would be in favor of the renewable projects.
According to them, there are enough wind turbines and enough green energy infrastructure for the island to be self-sufficient as it is, and those existing turbines intrude on the landscape.
"If they were building something in the context of Orkney, we wouldn't have a problem," he said. But the turbines can't be hidden in the landscape—they stick out too much.
Others see renewable energy in a much more positive light. Abdulla Al-Dubai, from Abu Dhabi in the United Arab Emirates; Ginika Okorafor, from Nigeria; and Niek Reijmers, from Alkmaar in the Netherlands, are all graduate students at Heriot-Watt University in Stromness, a city on the southwestern tip of the Orkney mainland.
Al-Dubai studies marine renewable energy, while Okorafor and Reijmers study renewable energy development. None of the three students saw wind turbines as a particularly bad intrusion on the landscape, though Okorafor preferred offshore wind to onshore wind.
"The only impact wind turbines would cause is a visual impact," Al-Dubai said. "Some would think that if it gets built on a coast, that some would just consider it as ruining the nature view. But it's actually I see that as a… big spinning flower. I think, for me, I think it's beautiful."
The students also felt that, while Orkney's renewable energy solutions are a work in progress, the persistence in solving all parts of the climate change problem is inspiring. The technology already works.
"It takes time for an industry or a technology to become mature," Reijmers said. "Yeah, that might take a couple of decades but, when you see something, when you see the future in it, you should go for it."
Orkney's renewables industry, and the technology that comes with it, is still growing. Even after it's advanced, there are several steps to take before the island is 100 percent carbon free. Getting rid of oil heating, fossil-fuel cars, and other sources of carbon will take more time. But Orkney is in a place to be thinking about those next steps, and the mix of solutions required to take them. 
This need for a mix of solutions to climate change was well known across Orkney, just as it is in the U.S. Ellen Williams, former head of the Advanced Research Projects Agency - Energy (ARPA-E) under the Obama administration, was aware of this during her tenure helping the agency research renewables, energy efficiency and energy storage options for the U.S.
She, like many people in Orkney, knows that these solutions would change based on the location and the natural resources available for each group or nation. There's no one-shot, silver bullet solution to climate change. But she believes that even large countries like the U.S. can make the transition to renewables.
"I think it's always going to be a mix," Williams said. "There's regional variability. Some places have geothermal. Some places have offshore wind or wave power. So there's always going to be regional variations…. We need to be trying every possible thing we can to get where we need to be."
But in the face of concerns about the high cost of the infrastructure needed to set everything up, Orkney has powered on. People on the islands are working together to implement solutions to local and global problems, and are aiming for benefits that might be beyond anyone's wildest hopes.
"How do you quantify the advantage of having microprocessors? It's really hard to get a value on that," said Neil Kermode. "But at the end of the day, that came out of a determination that we would send people to the moon and return them safely by the end of the decade, as per [U.S. President] Kennedy at Rice University [in 1962]. That clear statement was the point at which the American space race got committed to and then all this stuff spun out of it."
"It cost a huge amount of money," Kermode said. "Now, that's a really hard sell. Show me the business case to go to the moon. Really? But we know—it had been decided. It had to be done."
Editor's Note: This story was updated on April 21, 2020, to correct the number of domestic wind turbines and solar installations on Orkney.
RELATED ISSUES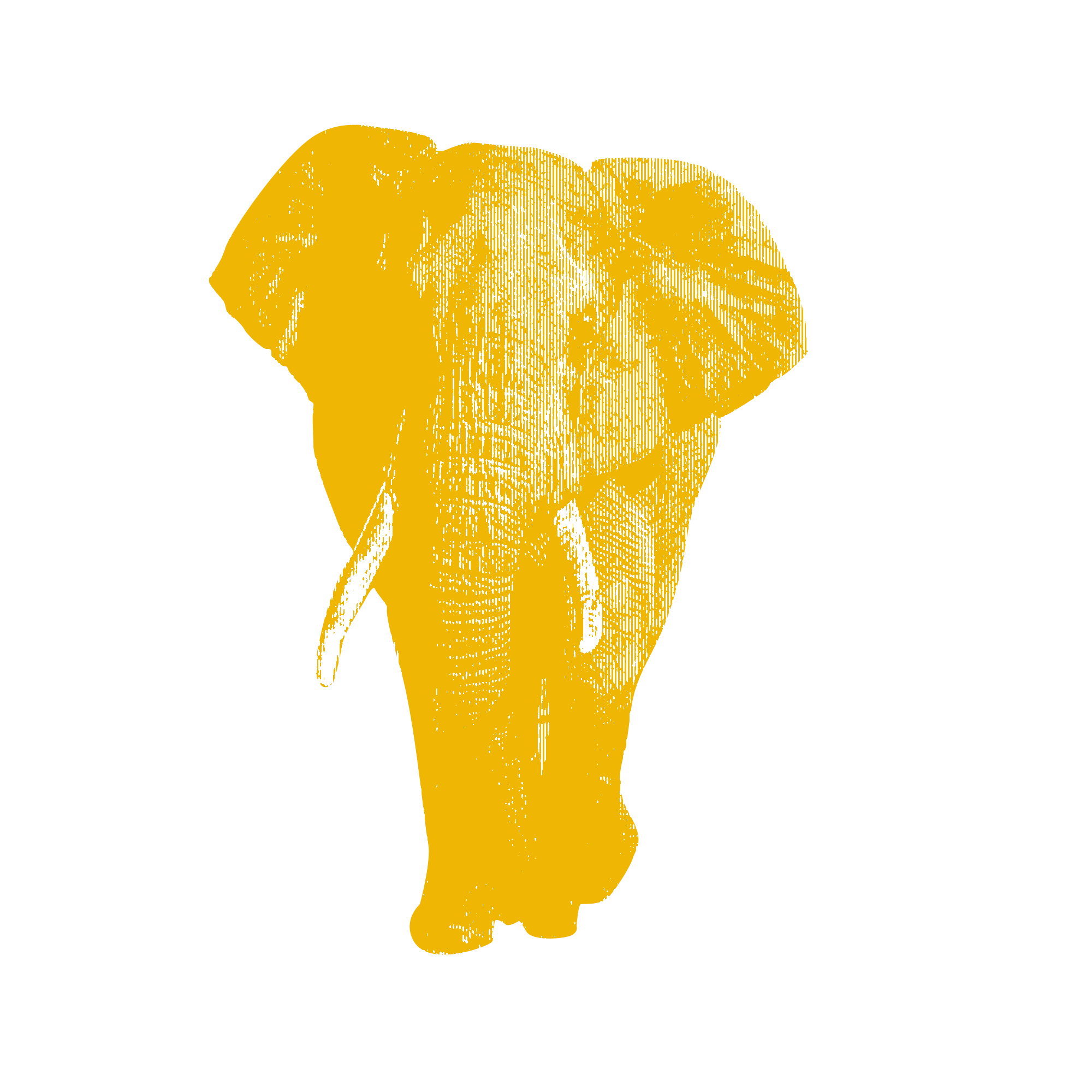 Issue
Environment and Climate Change
Environment and Climate Change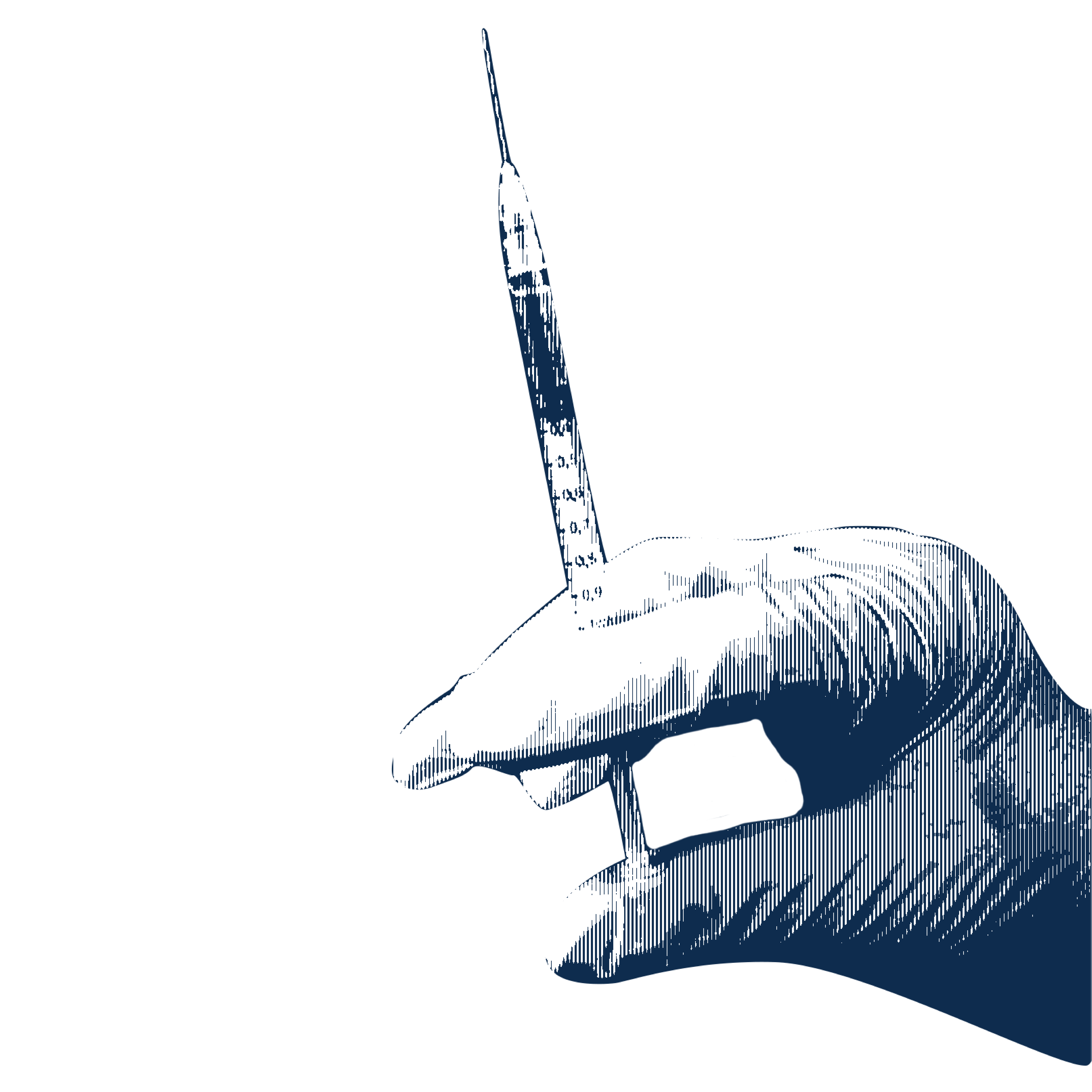 Health

Issue
Migration and Refugees
Migration and Refugees