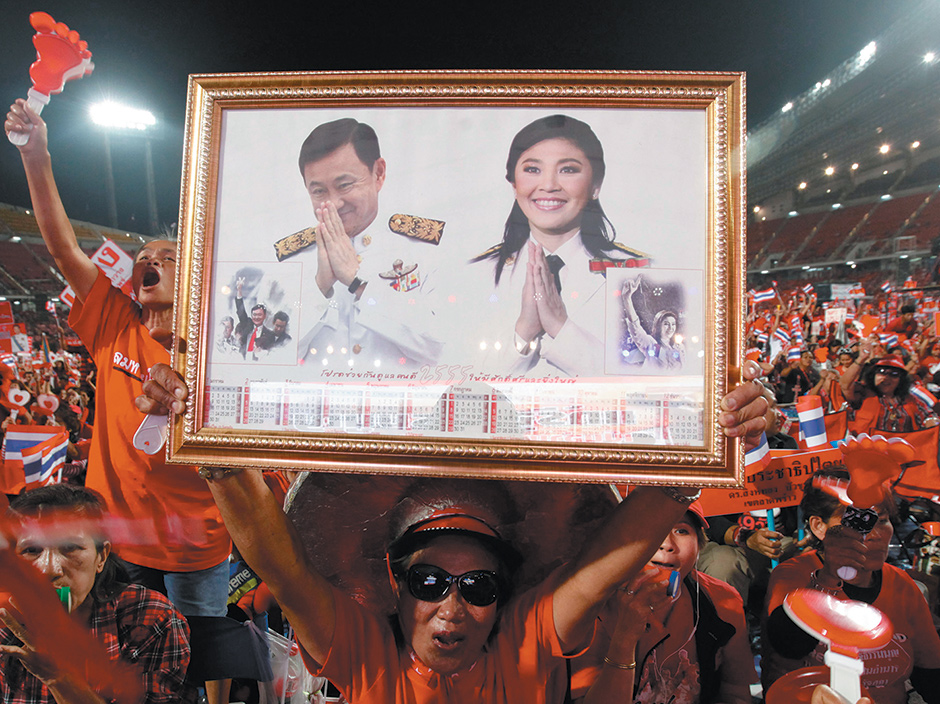 Thailand has long had the image of a benign, stable country, which is a chief reason it has long been seen, at least by Americans, as a great hope for the future in Southeast Asia. It is relatively prosperous, growing not quite as fast as nearby China but at impressive rates of up to 7 percent a year. It is the world's second-largest exporter of rice and the leading exporter of computer hard drives. Its troubling Muslim insurgency in the south is mainly restricted to a small part of the country. Thailand is ethnically largely homogeneous, overwhelmingly Buddhist, and ruled by a revered, exceedingly long-serving king. It is a beautiful country, with verdant mountains, a gorgeous seacoast, and rich alluvial, if flood-prone, plains. Millions of visitors have been drawn to Thailand for its cosmopolitan atmosphere and its physical charm, not to mention its reputation as a sex-tourism destination, for those who can pay for it.
But for the past eight years, Thailand has been in the grip of an extraordinary political crisis, pitting two intransigent mass movements, known as Red Shirts and Yellow Shirts, against one another, each ready to take to the streets whenever it feels that the other has gained the upper hand. More than one hundred people have been killed in political violence as the crisis has unfolded and many more have been injured. Four elected governments have been removed from power, two of them by military coups d'état, the second of them on May 22 this year, when the army commander in chief, General Prayuth Chan-ocha, took control of the country after several months of disorder.
Between November last year and the time of the coup, twenty-eight people were reported killed in political violence. The two sides were reported to be arming themselves and preparing for battle. Many people in Thailand feel that the coup was unjustified, that different measures could have been taken to restore order, but many others welcomed the army's takeover, convinced that if Prayuth had not stepped in, the country would have descended into civil war.
What is it about Thailand, America's chief ally in Southeast Asia, that has led to so fierce and intractable a struggle for power?
To read the full version of this article, visit The New York Review of Books. Subscription required.
RELATED ISSUES