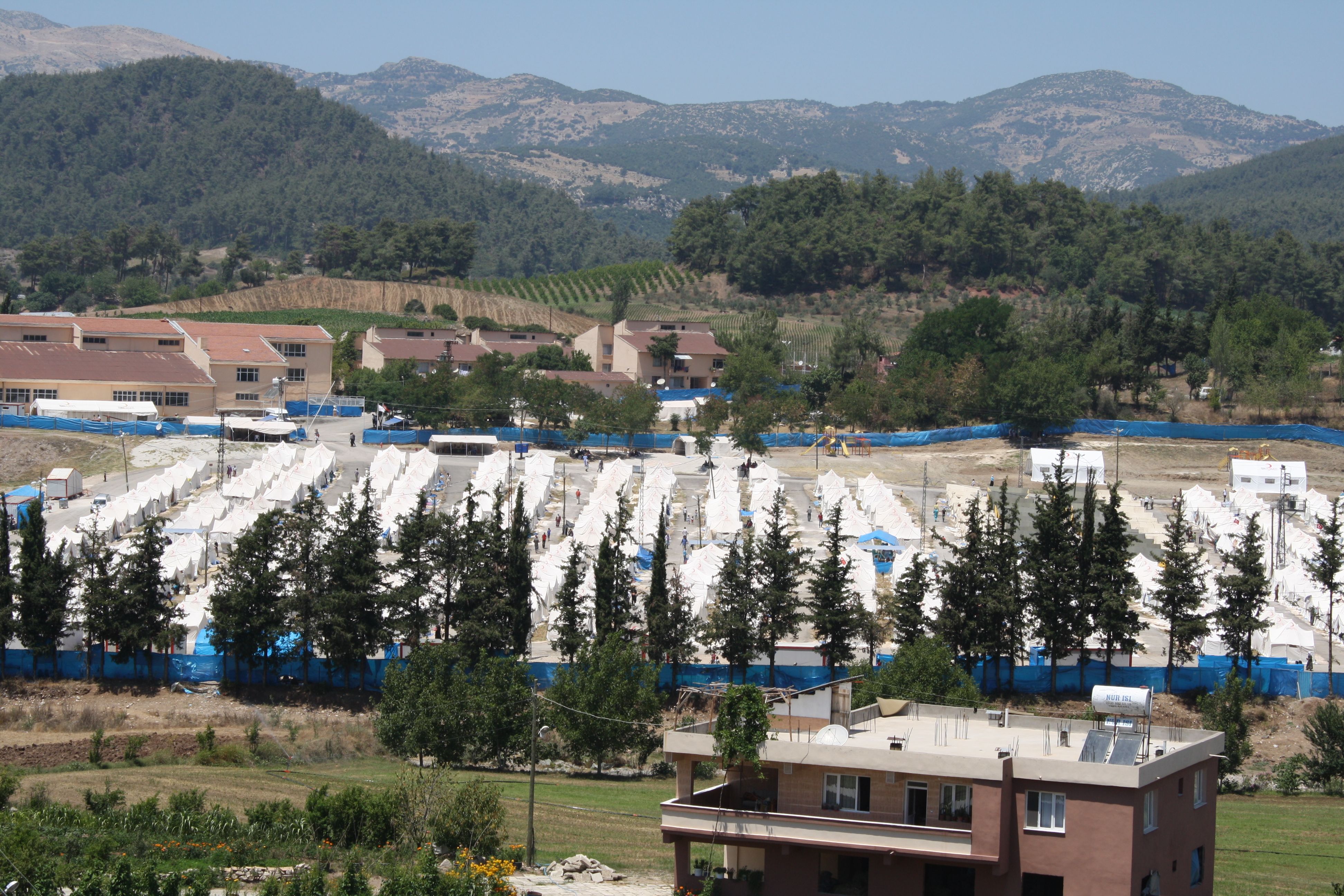 Though the border was less than an hour's walk from their villages, they slowly crawled for two days in the broiling heat across the steep, rocky mountains.

They said they feared for their lives all the way.

Terrified by widespread bombing unleashed by government forces, almost everyone in several nearby Syrian Turkmen villages had picked up and fled several days ago. They formed a long weary line of over 2,500 souls.

"They arrived hungry and sick. They didn't have food or medicine or clothes or even water," said Dr. Mohammed Sheik Ibrahim, a Syrian Turkmen who fled to Turkey eight months ago. "They are like people who are little dead."

As the tide of Syrian refugees has swollen, Turkish officials have scrambled to find places for them, and Syrian expatriate medical experts, who have rushed here to help, have become increasingly worried about a largely civilian population suffering from the wounds of an all-out war.

With 43,000 Syrian refugees in camps spread across southeastern Turkey, a 75 percent increase in only a few months, Turkish officials said they are hurrying to open two more camps housing another 10,000 in each camp.

They say about 1,000 Syrians a day show up at their border, and many more are nearby but can't travel because of their fears of encountering the Syrian army.

Across the region, the United Nations High Commissioner for Refugees (UNHCR) said that the number of refugees has tripled since April, reaching 110,000 at camps in Turkey, Lebanon, Iraq and Jordan. The organization added that the actual count is considered to be "significantly higher," because many refugees are not registered with the UN or different governments agencies.

UNHCR officials also say their appeal for international support for UN agencies and NGOs serving the Syrians, which was launched in mid-June, has received only 26 percent of the money sought. Such a low response, UNCHR officials said in a news release, is causing a "profound impact on the humanitarian support."

Similarly, Turkish officials say the response to their appeal for international support has been "negligible." Until two months ago, Turkey had said it would bear nearly all the costs of caring for the refugees. It has also relied on the UN for tents and other basic equipment.

"We are doing our best and we will continue to do our best. If we don't get help from others, we will continue to use our national budget," said Suphi Atan, a spokesman for the Turkish Foreign Ministry. Turkey has already spent $200 million on the refugees, he added.

Once they are registered, the refugees get full access to Turkish hospitals. But many of their wounds stretch the capabilities of the government hospitals. That's where Syrian expatriate physicians have stepped in.

They have set up special clinics, brought in costly medicines or transferred the wounded to private hospitals for more specialized care.

At one special clinic set up in Antakya by the Syrians, Dr. Hasan Najar, an elderly Syrian physician who lives in Germany, recalled his surprise at the level of injuries suffered by the refugees.

"I've been a doctor for 55 years and in all of my life I've never seen these kinds of injuries. Some bones are so shattered they can't be replaced. We have to buy bones and it costs $10,000 for 10 grams of bone," he said.

Equally difficult, he said, is treating victims who suffer extensive phosphorous burns from bombings.

Among the Syrian physicians, the only psychiatrist is Moustafa, who asked that his last name not be used. He arrived here only a few days ago from the U.K. and has since rushed from camp to camp counseling and assaying the refugees' needs.

"There is almost no psychiatric support," he said taking a break between long trips to refugee camps. "There's only me," he added.

"They suffer all degrees of problems from panic attacks to depression to post traumatic shock," he said. "And often these are the kinds of problems that don't respond well to treatment."

In one camp he briefly counseled a man who was fleeing with his 7-month pregnant wife when Syrian gunfire hit their car, killing his wife and the driver.

When the Turkmen villagers arrived at their border, the Turks opened a new camp for them in Yayladag, a small town that looks up at Syrian towns surrounding them. The Turks had no choice. There was no room in the other camps close to the border.

"They are mostly old people and women and children. The young men stayed behind to fight," explained Cihan Mullah Ahmet, the head of the local Turkmen association. "The children cry all the time about the bombs and the old people just cry."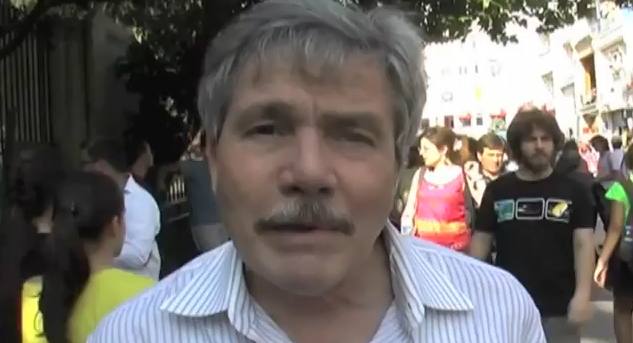 In less than a decade, Turkey's leaders have remade their nation's identity, casting aside an inner...