Story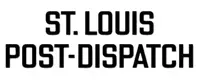 January 23, 2003
Saudi Arabia Won't Back War on Iraq Without U.N. Authority, Prince Warns
The following article ran as part of a thirteen-part series by Jon Sawyer, originally published in the St. Louis Post-Dispatch January 23-February 15, 2003.

The Saudi foreign minister, en route Wednesday between Cairo and Istanbul, said resistance to a U.S. war on Iraq is producing an extraordinary coming together of Islamic countries.

"I don't see any distinction in my mind," said Prince Saud al Faisal, brushing aside questions about Turkey, a non-Arab but Muslim country, taking the regional lead in pressing the United States to go slow on war.

"We are all neighbors of Iraq and all are going to suffer the consequences in equal measure," Prince Saud told reporters at a news conference Wednesday. "I doubt that tragedy distinguishes between Arabs and Turks in this regard." Prince Saud said his government was resolved to stay out of the war. It would deny use of its military bases for waging war against Iraq, he said, if the U.S. decided to proceed in the absence of another United Nations Security Council vote authorizing the use of force against Iraq.

Saudi Arabia might forgo participation in the war even in the event of a favorable U.N. vote, Prince Saud said. "We would decide that issue based on Saudi national interest," he said, and on the U.N.'s evidence against Iraq.

His remarks underscored the hazy level of support the United States has been getting from its Muslim allies, who fear that war could imperil their own power.

A senior American diplomat in Riyadh said U.S. war-planners remain confident that they will eventually get the help they need, in the event of war, from the basing of ground troops in Turkey to the use of sophisticated air-control systems at Saudi Arabia's Prince Sultan Air Base.

But the diplomat also said that U.S. policy was bending toward Muslim concerns, including the probable postponement of any military action until late February at the earliest. The delay would permit lobbying for the second U.N. Security Council resolution that Saud and other regional leaders say they view as a prerequisite for supporting a U.S.-led war.

Islamic nations confer

The regional leaders are expected to press their case at a meeting of foreign ministers today in Istanbul. Turkish Foreign Minister Yasar Yakis said the countries that have agreed to participate include Jordan, Syria, Egypt, Saudi Arabia, Turkey and Iran. All except Egypt share borders with Iraq. The meeting may lead to a summit meeting of regional leaders in the next week or so.

"All join in one objective - to avoid conflict in the region," Prince Saud said, adding that it is the view of Iraq's neighbors that whatever happens in Iraq must assure the country's territorial integrity and the protection of its people.

"War certainly does not assure that," he said. "That is the reason why we in the region are attempting to find ways and means that can achieve these objectives peaceably. We are concerned parties, but we cannot be the parties that determine what the solution is. The solution must come from the Security Council and the government of Iraq."

A delayed start of the war would postpone hostilities until after the hajj pilgrimage that over the next month will bring an estimated 2 million Muslims worldwide to the holy cities of Mecca and Medina - potential victims of collateral damage once war begins.

Delay would also give U.S. officials the chance to press Israel to resume peace negotiations with the Palestinians.

"There are lots of moving parts to this," one U.S. official said, saying that the initial assumption of dealing with Iraq first had presumed going to war sooner.

"But now there's some uncertainty over the (war) timing anyway. If it drags into February and March without a road map (for Israeli-Palestinian talks), it could create real problems in the region," he said, "and having something in place on Israel could help with the end game in Iraq itself."

U.S. officials acknowledge that Muslim hostility toward Israel - and America's pro-Israel stance - is among the biggest challenges in mounting a successful military operation in Iraq. Too many Muslims, in too many of Iraq's neighboring countries, believe that in targeting Iraq's Saddam Hussein, President George W. Bush is really battling for Israel.

Abudul Rahman al-Shobaily, the author of half a dozen books on Saudi Arabia's mass media and a member of the Shura council that advises the Saudi royal family, said that today, unlike 1991, Saddam is not viewed as a regional threat, while Israel is.

"People think it's in the interest of Israel to have all Arab countries, especially Iraq, in a wrecked condition," al-Shobaily said. "They feel the fingers of Israel in this war."