URI professor says we are witnessing the slow degradation of infrastructure along the coast
One of the least-addressed issues related to Rhode Island's coastal challenges is the impact climate change is having and will have on private residential drinking-water and wastewater infrastructure.
Saltwater intrusion — the creep of seawater into private wells, freshwater aquifers and septic systems — is a growing problem in Rhode Island. As sea levels rise, more frequent and intense rains fall and storm surge reaches farther inland, more wells and septic systems are being put at risk of contamination and inundation.
A three-year study conducted by a team of University of Rhode Island researchers, lead by Soni Pradhanang, an associate professor in the Department of Geosciences, found more than a few homes in the Ocean State have already had their wells contaminated by salt water. She said wells don't need to be close to the coast or a salt pond to be at risk. They can be a mile or more away.
"Salt water cannot be used for crop irrigation. It can't be consumed by people, so this is a serious problem for people in communities that depend on freshwater groundwater," Pradhanang said. "We know there are many wells in close proximity to the coast that have saline water, and many others are vulnerable."
One of the goals of the project, which was completed last year, and follow-up research — the team is still monitoring wells — is to document how far inland salt water is traveling. In Massachusetts, Cape Cod has been keeping a close eye on this climate-change challenge for some time.
Pradhanang said salt water can find its way into well water in several ways, including from above after running along the surface of the land or it can be pushed into the aquifer from below. Other times, it recedes on its own at the conclusion of a storm, or can remain as a permanent problem.
Since salt water is denser than fresh water, it typically settles below. Under natural conditions, the seaward movement of fresh water prevents salt water from encroaching on freshwater coastal aquifers, according to the U.S. Geological Survey. This interface between fresh water and salt water is maintained near the coast or far below the surface. Groundwater pumping, however, can reduce freshwater flow toward coastal areas and cause salt water to be drawn toward freshwater aquifers.
The intrusion of salt water caused by withdrawals of groundwater stresses this interface and puts drinking-water supplies at risk. The risk to freshwater supplies is compounded by growing development along the shore and the increasing challenges being created by the climate crisis.
Pradhanang noted nearly 30 percent of Rhode Islanders rely on groundwater sources for their drinking, cooking and bathing water. Saltwater intrusion makes the drinking part a problem, not as severe as, say, nitrate contamination, but a health hazard nonetheless. She said homeowners with wells contaminated by salt water have to buy bottled water to drink.
Using ground-penetrating radar and electrical resistivity tests — equipment loaned from the U.S. Geological Survey and the U.S. Department of Agriculture — the URI research team mapped the depth of saltwater-freshwater interfaces.
The team's initial research found the problem of saltwater intrusion appears to be the most severe in South County, most notably Charlestown, South Kingstown and Westerly.
The URI team collected well-water samples from nearly two dozen residences for analysis. One of the contaminated wells is a mile inland from Ninigret Pond in Charlestown.
"A homeowner had a deep well drilled for a new house and it ended up with extremely saline water," Pradhanang said. "Deep wells close to the salt ponds or the coast are more likely to have saltwater intrusion than shallow wells, though shallow wells can also have problems if they become inundated with salt water."
The URI team, among other initiatives, is developing a model to simulate saltwater intrusion into wells based on the changing pattern of precipitation and the potential for extreme storms. Pradhanang said she hopes the model will be able to predict, for instance, how far inland salt water will intrude following a Category 1 hurricane compared to a Category 2 storm.
"We're trying to understand how big of an issue this is," Pradhanang said.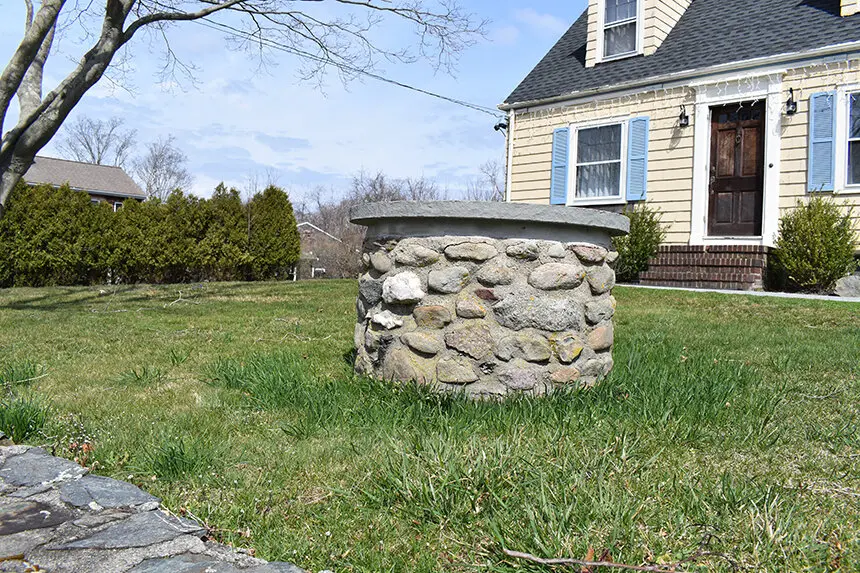 The impact saltwater intrusion and other climate-related problems are having on wells, however, isn't the only household infrastructure being challenged.
Research conducted by URI professors and a team of graduate students has found that rising sea levels and warming temperatures will reduce the effectiveness of conventional septic systems.
"Higher temperatures and water tables can affect treatment by reducing the volume of unsaturated soil and oxygen available for treatment, which may result in greater transport of pathogens, nutrients, and biochemical oxygen demand to groundwater, jeopardizing public and aquatic ecosystem health," according to the 2016 study.
Thomas Boving, a professor in the university's Department of Geosciences, said this issue is already a problem and will only continue to be one.
"The worst case is the system is flooded," he said. "Or it becomes less and less effective until it's useless. There's a multitude of problems this infrastructure faces because it wasn't designed to handle our new reality. We're witnessing the slow degradation of infrastructure along the coast."
Nearly half of the homes in New England, including about a third in Rhode Island, depend on on-site septic systems to dispose of wastewater. When functioning properly, these systems, with help from healthy soils, filter out harmful bacteria and pathogens and pollutants such as nitrogen and phosphorous before they can enter groundwater and surface waters.
But rising sea levels and more frequent and intense rains are causing near-shore groundwater tables to rise, reducing separation distances to septic drain fields and compromising these systems' ability to treat pollutants.
The increased saturation levels caused by these rising waters also depletes oxygen in soils, "compromising aerobic microbial activity and the resulting treatment of wastewater," according to a 2018 white paper titled "Avoiding Septic Shock: How Climate Change Can Cause Septic System Failure and Whether New England States are Prepared."
The end result is groundwater quality is diminished, algae blooms are created and coastal ecosystems are degraded.
Among the fixes to this problem is new technology and elevating the design, such as the septic systems that now look like raised garden beds. Connecting to a municipal sewer system, where available, is also an answer, although the climate crisis is also putting pressure on larger drinking-water and wastewater systems.
Boving noted the only real solution requires "big infrastructure investment." But this type of long-term investment hasn't yet happened in Rhode Island or nationwide, at least not to scale, he said.
"We're not prepared for what's coming," Boving said.
RELATED ISSUES
RELATED INITIATIVES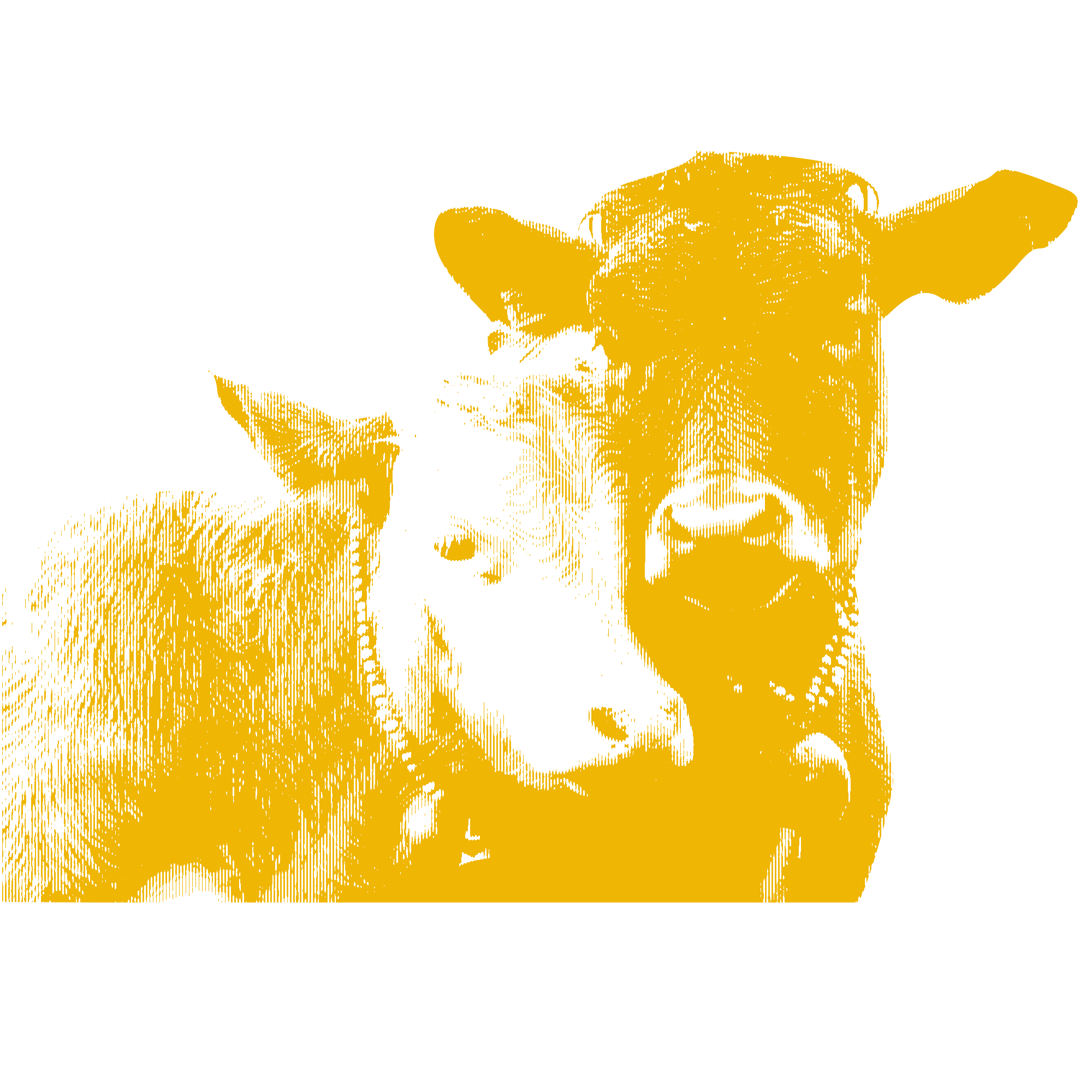 Initiative
Bringing Stories Home
Bringing Stories Home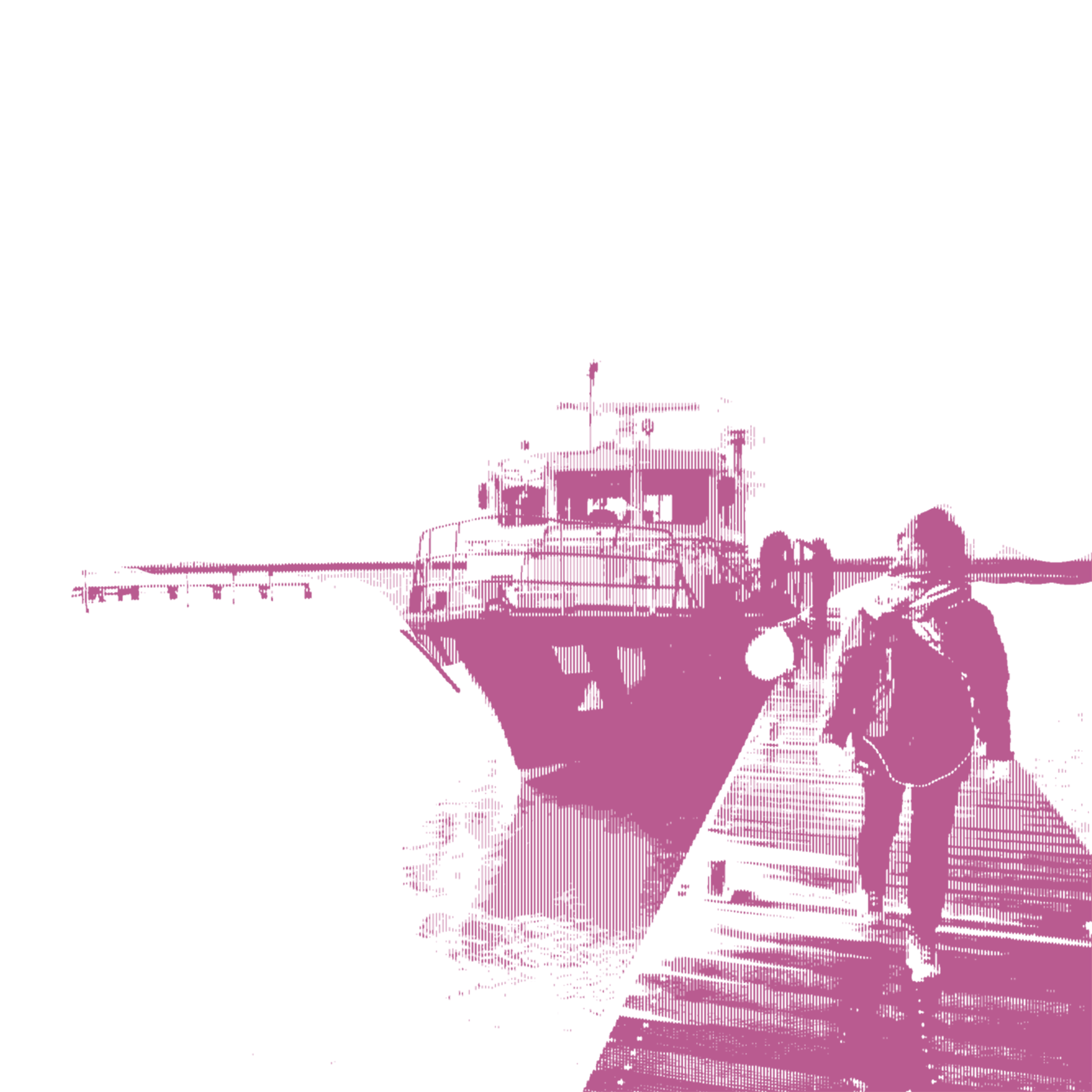 Initiative
Connected Coastlines
Connected Coastlines