Based on research, a number of Indigenous communities on Bangka Island hold a wealth of knowledge related to medicinal plants. Among them are the Jerieng Tribe, which has 82 types of medicinal plants from 52 families, and the Mapur Tribe, which has 50 types of medicinal plants from 34 families.
In addition to plant and medicinal knowledge, in the past, shamans played an important role in the lives of the people of Bangka Island. Each shaman plays a role in setting rules in managing the surrounding natural resources, such as in the village [village shaman], river [river shaman], mountain [batin gunung], to the coast and sea [sea shaman].
A number of knowledge products produced by shamans on Bangka Island include ampak [prohibition of tin mining], kelekak [agroforestry concept], pantang larang [abstinence], and various prohibitions in taber laot, river taber, and mountain taber rituals.
Today, the role of shamans on Bangka Island is starting to disappear. One of the reasons is the negative stigma attached to being associated with the supernatural. Another reason is that the regeneration of shamans has broken down. In fact, so far the existence of shamans has had a major influence in the application of various knowledge and wisdom related to landscapes, such as forests, hills, rivers, and the sea.
---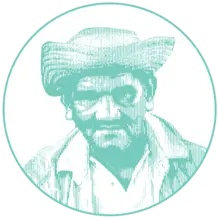 As a nonprofit journalism organization, we depend on your support to fund journalism covering underreported issues around the world. Donate any amount today to become a Pulitzer Center Champion and receive exclusive benefits!
---
In a wooden hut, a young man sits with a troubled look on his face. This afternoon, he intends to seek treatment with Janum bin Lamat [58], the village shaman of the Jerieng Tribe in Pelangas Village, Simpang Teritip Subdistrict, West Bangka Regency.
A village shaman is a term for someone who lives in a village or hamlet, who is believed to have the knowledge and magical powers to perform traditional medicine.
"I couldn't sleep for a few nights because of shortness of breath. I tried taking medicine, but it still recurred. So I decided to meet Atok [Grandfather] Janum," said Ardiyansyah [21], who comes from Kundi Village, Simpang Teritip Sub-district, West Bangka Regency.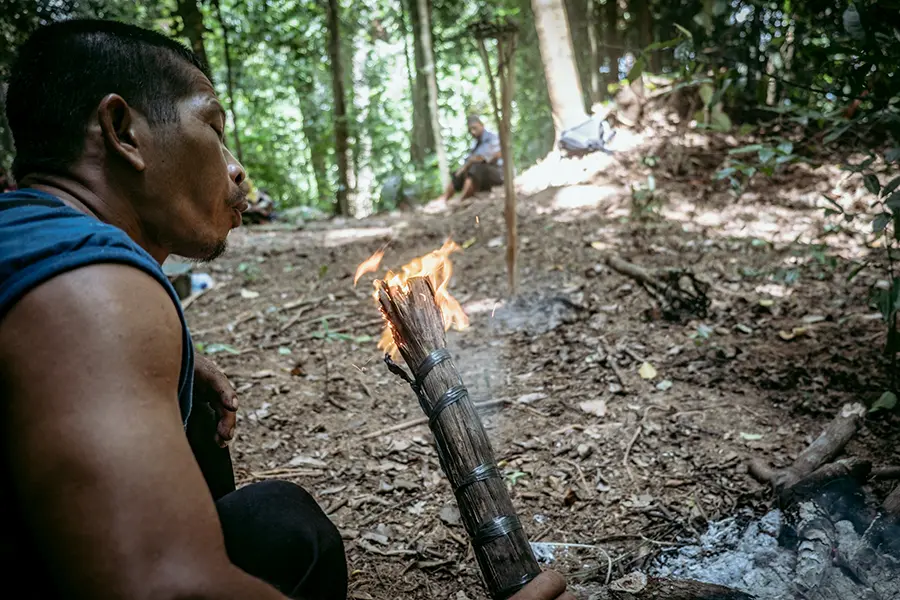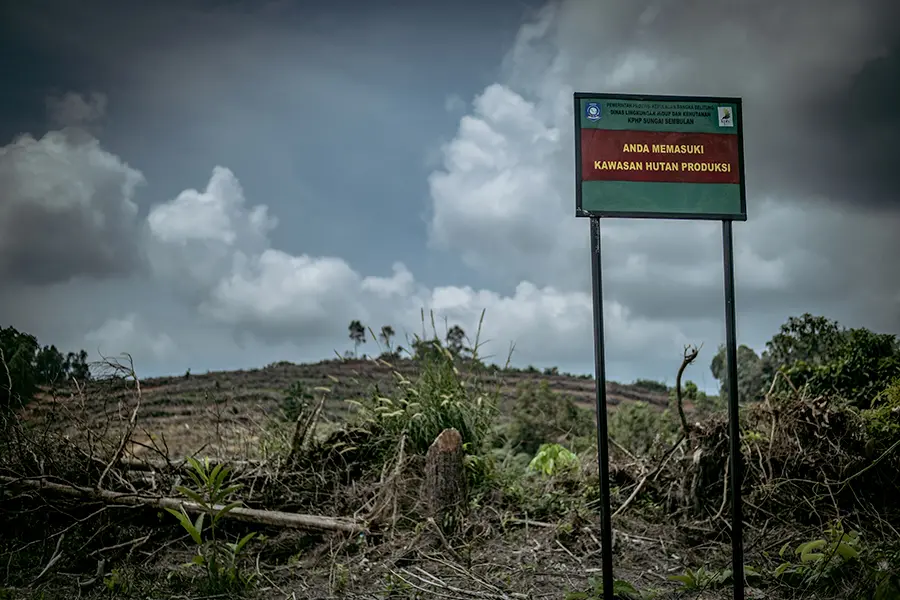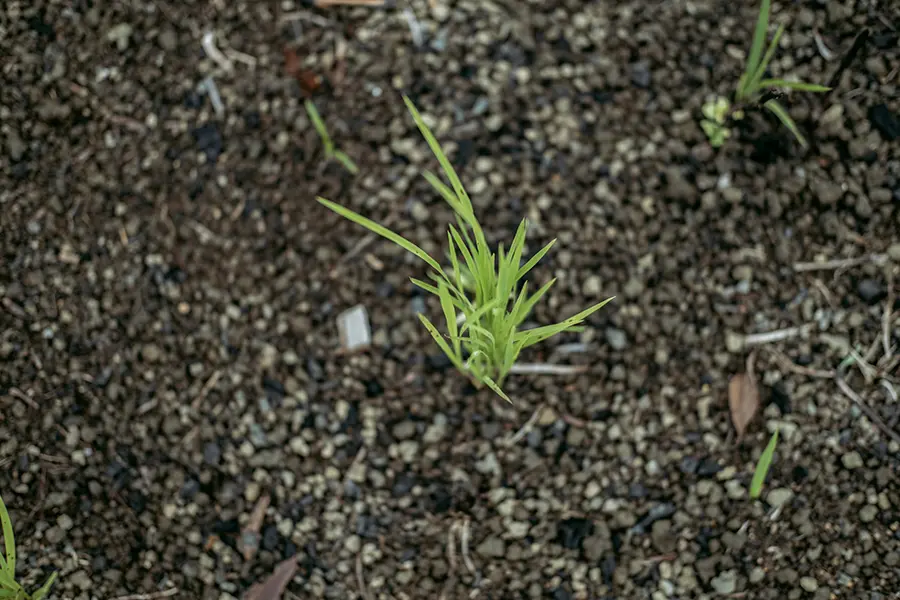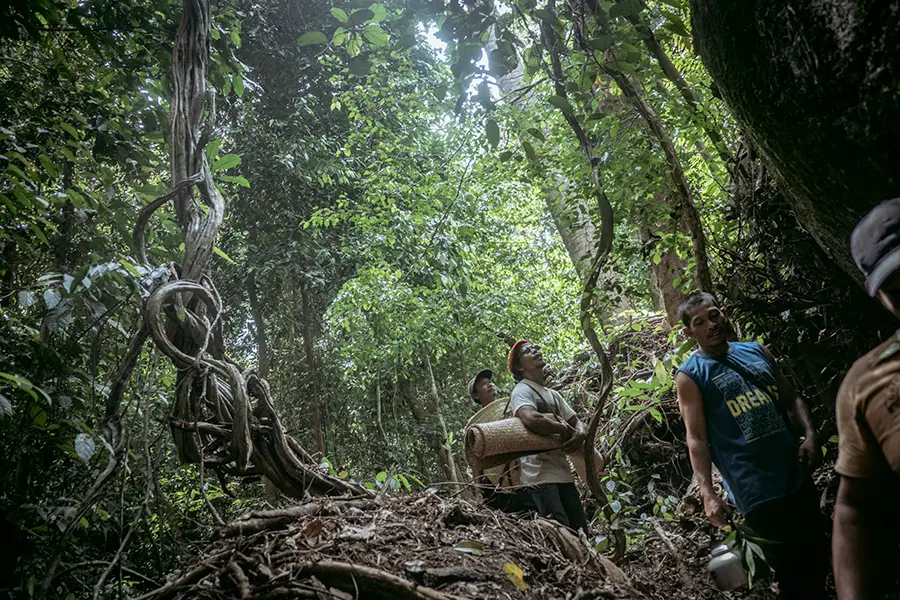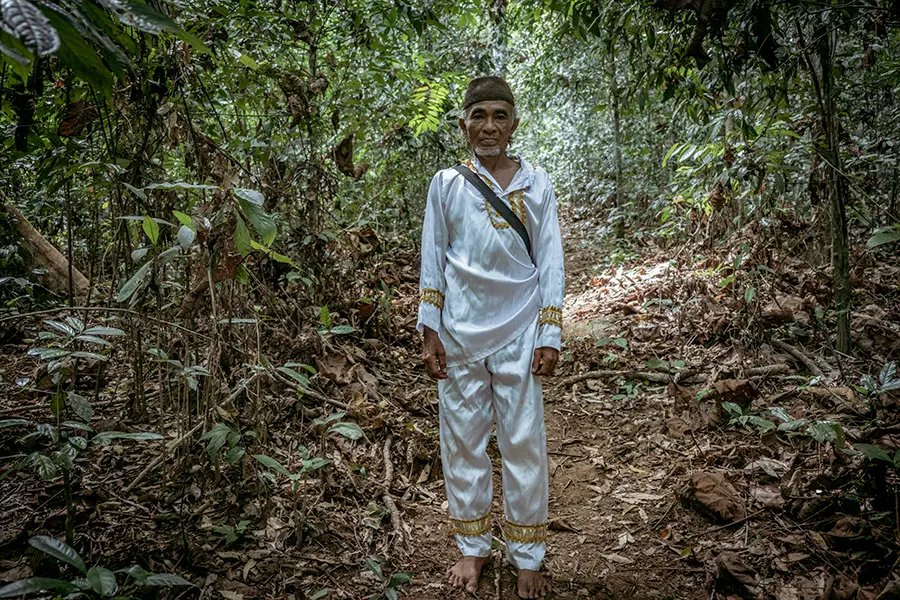 RELATED ISSUES