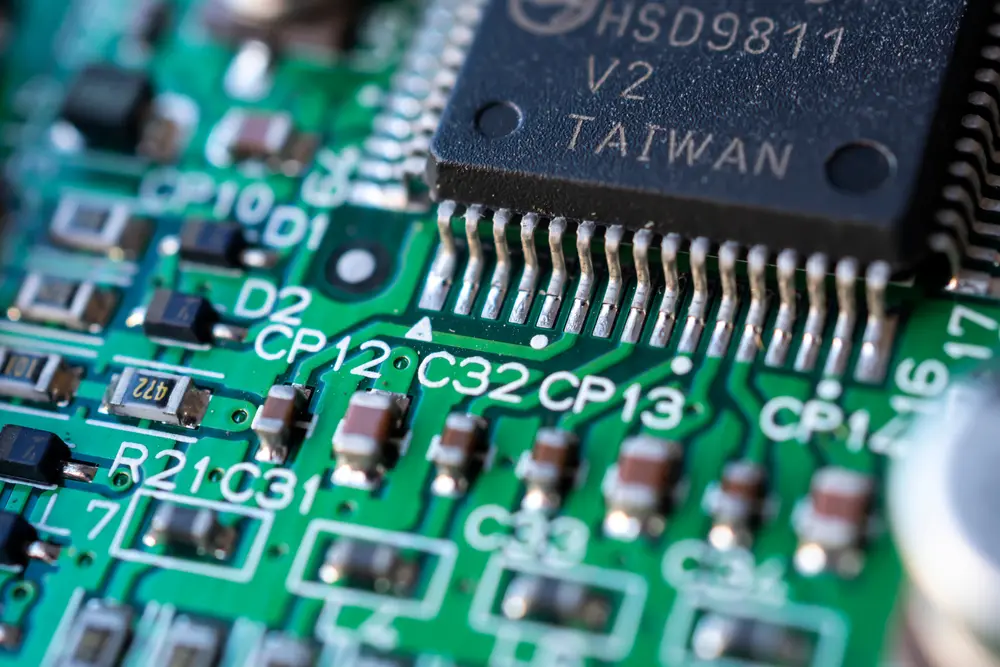 Deepening ties with the West through trade could discourage future Chinese aggression, experts say
TAIPEI, TAIWAN—As Congress grapples with how best to support Taiwan in the years ahead against China's growing bellicosity, the one action many experts and lawmakers believe could most reduce the risk of war is one of the more politically and diplomatically difficult ones for the Biden administration to undertake.
It's assumed that deepening Taiwan's economic ties first to the West and then the global economy through trade deals with the United States, as well as with other Asian countries and Europe, would significantly raise the stakes for China. The thinking is that could convince Beijing against any military attack on the self-governing island because of the likely risk of being punished by Western sanctions.
Given how dependent on foreign trade China continues to be, particularly for imports of natural gas, food and advanced technologies like semiconductors, it is hoped that fear of a lasting and severe sanctions response would act as a deterrent on Beijing and indefinitely preserve the status quo in cross-strait relations.
---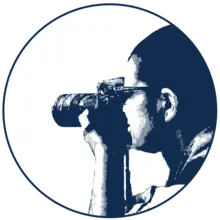 As a nonprofit journalism organization, we depend on your support to fund more than 170 reporting projects every year on critical global and local issues. Donate any amount today to become a Pulitzer Center Champion and receive exclusive benefits!
---
However, the Biden administration last summer allowed the trade promotion authority passed by Congress in 2015 to expire without pushing for it to be renewed. That could be because the last congressional debate around TPA, which is a fast-track process for expediting congressional approval of free trade deals, was such a grueling one for the Obama administration, with most Democrats in the Senate and House ultimately voting against providing the trade authority. While TPA is not technically required for the executive branch to negotiate free trade deals, it is still preferred for political and process reasons.
Instead, the White House has taken a piecemeal approach to pursuing new trade deals, including potentially with Taiwan.

The Biden administration is essentially pursuing parallel regional trade talks, with the U.S.-led Indo-Pacific Economic Framework for Prosperity—launched earlier this year with participation from 14 countries including Japan, South Korea, and Australia—and with a separate bilateral trade path for Taiwan.
The White House is hoping that by focusing on the relatively low-hanging fruit of harmonizing countries' trade rules, it could build momentum toward negotiating free trade agreements, according to Roy Chun Lee, a senior deputy executive director and trade expert at the Chung-Hua Institution for Economic Research in Taipei.
For now, though, the thorniest trade issues surrounding market access and tariffs are not part of either the IPEF talks or the trade discussions with Taipei.
"From Taiwan's perspective, this is actually the first time that the U.S. has agreed to start this building block process," Lee said. "This is a breakthrough. This is something that we have been requesting for the last 15, 20 years and never happened, not even a step further to study the possibility, nothing, and now we're starting to negotiate at least one-third of an FTA."
The White House ultimately chose to exclude Taiwan from the IPEF talks amid fears of Chinese economic retaliation raised by the other participants. Having the United States go first in negotiating a bilateral trade agreement with Taiwan is seen by some advocates as necessary for other countries like Japan, India and the United Kingdom to follow suit. That's due to Beijing's threats to other countries against entering trade discussions with Taipei.
"We still welcome the [U.S.-Taiwan 21st Century] Trade Initiative but, we also hope that in the near future we can have a real trade agreement with the U.S.," Taiwanese Economic Affairs Minister Mei-Hua Wang said in an August interview in her office, referring to the bilateral trade talks the Biden administration announced for Taiwan this summer. "That is not just because we want to have low tariffs, but because that can let any other country […] know you can have a real trade agreement with Taiwan."
The Office of the U.S. Trade Representative is taking the lead in the trade talks with Taiwan, with the first round expected to take place this fall. The two sides have agreed to a negotiation agenda that includes trade facilitation, regulatory practices, improving anti-corruption rules, digital and agricultural trade, as well as labor and environmental standards.
Taiwan is the United States' eighth-largest trading partner, while the United States is Taiwan's second-largest trading partner, after China, according to the State Department.
U.S. public support for foreign trade has declined from a high of nearly 80 percent in 2020, though 61 percent said they still saw it as a good thing for American economic growth, according to a March Gallup poll.
Much of the investment activity between the two advanced economies is centered around expanding production capacity—including with the construction by Taiwan Semiconductor Manufacturing Company of a $12 billion production facility in Phoenix—for the highly advanced semiconductor chips that Taiwan is a global market leader in producing, and which the U.S. automotive and technology sectors have become deeply reliant upon.
If Taiwan's semiconductor industry were to be destroyed, degraded or placed under Western sanctions as a result of a Chinese military occupation of the island, the consequences for the global economy would be enormous because of the irreplaceable market share Taiwan occupies in producing the most highly advanced chips that are needed for many next-generation technologies such as advanced military electronics, artificial intelligence and quantum computing.
Fully aware of how important the so-called silicon shield is to preserving Taiwan's continued de facto sovereignty, TSMC has made it clear that while it will offshore production capacity for some semiconductor chips in friendly nations like the United States and Japan, the manufacturing of the most advanced chips remains in Taiwan, according to Lee.
Congressional support
"A trade deal creates a halo effect, so the United States private sector comes in and invests more and when the U.S. comes in, the allies invest more," said Keith Krach, who as undersecretary of State for economic growth during the Trump administration pushed for deeper trade engagement with Taiwan. "For security and defense purposes, we want as much allied investment into Taiwan as possible. That's why it's strategic because it's a great foreign policy tool. If you're looking at trade just in a box, which sometimes our government does, then you're not taking full advantage of that leverage."
Key U.S. lawmakers have voiced support for the Biden administration deepening trade engagement with Taiwan, tying it to U.S. national security interests in avoiding a military conflict between Taiwan and China that experts warn would be an order of magnitude more harmful for global economic stability and growth than Russia's invasion of Ukraine. That's due to the much greater size of the Chinese and Taiwanese economies, respectively, and the reliance of so many foreign trade sectors on Taiwan's semiconductor industry.
At a September House Ways and Means Committee hearing on prospects for trade with Taiwan, both committee leaders came out strongly in support.
"This hearing symbolizes our interest in a deeper trade relationship with Taiwan. I know on this committee there is strong bipartisan support for those words," said Chairman Richard E. Neal, D-Mass., who voted against TPA in 2015. "We want to deepen our ties. Formalizing these efforts to build more durable ties will have benefits for both the United States and Taiwan."
Added Rep. Kevin Brady of Texas, the top Republican on the committee and who is retiring at the end of the year: "The U.S.-Taiwan Initiative on 21st Century Trade is welcome, but it's not enough. The Biden administration's unsatisfying new trade approach focuses on working groups, frameworks, and dialogs, but that's not enough. I fear if we remain on this course, we won't reach the concrete outcomes."
And a key bipartisan Taiwan policy bill (S 4428) waiting to be brought up for a Senate floor vote would establish as U.S. policy that Taiwan be included as a participant in the IPEF talks while recommending the Biden administration commence immediate and substantial negotiations with Taipei on a comprehensive bilateral free trade deal.
"We've faced China's coercion so much so if we have an FTA with any other country, then everyone will understand that Taiwan is an individual entity. We do not belong to China," Wang said. "So having the trade agreement is so important for Taiwan."
'Separate the weakest'
The Biden administration should focus on persuading a group of countries and major companies to simultaneously announce support for Taiwan joining multilateral frameworks, including IPEF, in order to confound China's preferred approach of applying bilateral economic pressure on countries it's unhappy with, Krach said. "What are they going to do, retaliate against all companies and all countries?"F
Particularly after the recent experience of countries like Australia and Lithuania, which were pummeled by ad hoc trade barriers China erected against some of their imports as punishment for foreign policies that Beijing opposed, other nations have become even more nervous about sticking their necks out.
"You've got to have strength in numbers," said Krach, who chairs the Krach Institute of Tech Diplomacy at Purdue University. "There's power in unity and solidarity, because what China does is separate the weakest from the herd and goes after them."
Both Wang and Krach spoke about the importance of developing a shared strategy among Western-oriented democracies where they would all agree to have one another's back if China tried to pursue further economic coercion to dissuade them from adopting foreign policies opposed by Beijing. For example, if the Chinese government tried to impose de facto sanctions on one country's exports, other aligned democracies would work to increase their imports of that country's targeted exports to make up for the loss of business to the massive Chinese market.
Wang pointed to the recent example of Japan increasing its purchases of Taiwanese pineapple after China banned their import in 2021. Japanese imports of the pineapples were so strong that the economic coercion tactic mostly fell flat.
Similarly, Taiwan's stepped-up government-backed foreign investment and credit lines to Lithuania, to the tune of an announced $1.2 billion, have buffered the small Baltic country's economy after Beijing allegedly tried to shut down many of its foreign supply chains by denying access to Chinese-made products as punishment for Lithuania's 2021 decision to allow Taipei to open a de facto embassy in its capital.
"Every country needs to help each other to protect them and avoid the economic coercion from China," Wang said.
So long as there is no multinational response to China's economic coercion tactics, "Taiwan will continue to be pushed into the corner," said Lee, pointing to the example of Germany's deep trade investment in China. "When they look east, they never see Taiwan, there's only China. Overshadowed is too light a word to describe the situation. To their eyes, there's no Taiwan, there's only China. That's the world now. So, we would like to see a world where China becomes much smaller in terms of influence."
---
CQ Roll Call's Ellyn Ferguson and Annabelle Chih, a local journalist, contributed to this report.
This report, the fifth in a series, was made possible by a grant from the Pulitzer Center on Crisis Reporting.
RELATED ISSUES

Issue
Conflict and Peace Building
Conflict and Peace Building

Trade