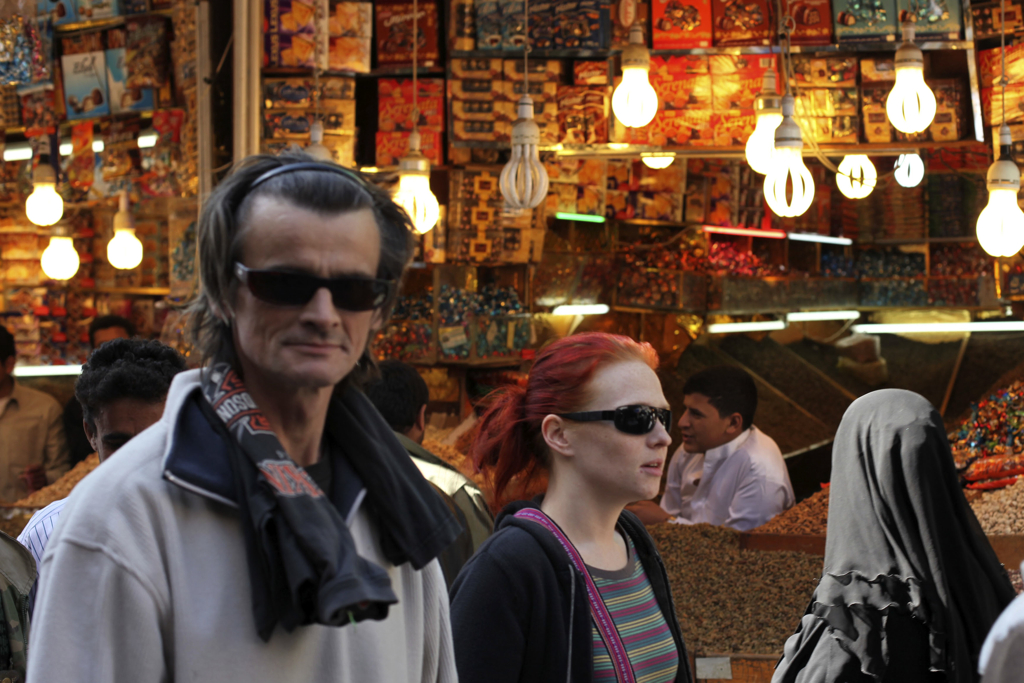 Yemen is the most gorgeous place you'll probably never visit.

In the north and east, the walled-cities of Sana'a and Shibam, both UNESCO Heritage sites, rise up out of the desert, all filigree and engraved ornamentation, like weathered wedding cakes, and in the west and south, the ancient port cities of Zabid and Aden, craggy and timeless, look out over an expanse of white sand beaches, shimmering turquoise water and an exposition of sea life that would make even a hardened diver swoon.

"Yemen is the perfect place for tourists. We have history, culture, historical cities, beaches and adventure," said Yemen's Deputy Minister for Tourism Development Omar Babelgheith. "Yemen should be the new Egypt. It should be the international tourist destination in the Middle East."

Yemen as an international Spring Break hot spot seems laughable, perhaps, in a nation that is better known for battling Al Qaeda, two ongoing internal insurgencies, widespread poverty and worrying political unrest. But no one at Yemen's Ministry of Tourism is joking.

Hobbled by 35 percent unemployment, skyrocketing population growth and a plummeting of oil revenues — the backbone of the nation's GDP — by $2 billion in the past two years, the Yemeni government has turned to tourism as a potential source of economic salvation.

"Tourism is Yemen's only sustainable industry," said Babelgheith. "We have the natural and historic resources to attract millions of people. It could be a very successful venture, economically and for Yemen's future."

Yemen's tourism sector accounts for 1 to 2 percent of the nation's GDP — compared to Egypt's tourism sector, which contributes roughly 11 percent — and that's after the government spent millions of dollars in recent years expanding the sector, Babelgheith said.

Last year, the Ministry of Tourism hosted 13 publicity fairs in cities across Europe and Asia to raise awareness about Yemen's tourism potential, and in 2006 it launched — in partnership with the European Commission — the National Hotel and Tourism Institute in Sana'a to train new tour guides and hotel owners in the business of mass tourism...

Continue reading the full article at GlobalPost.
RELATED ISSUES

Governance

Issue
Conflict and Peace Building
Conflict and Peace Building