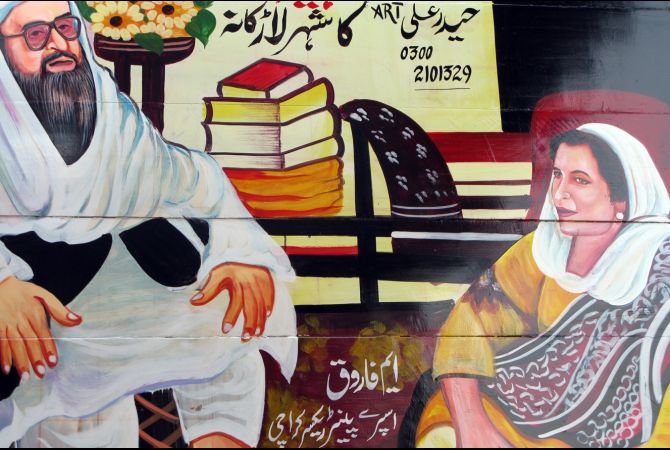 At first glance this is not a colorful city. An aerial view of Karachi reveals a sprawl of squat markets and utilitarian high-rises set among sparse vegetation and dull industrial public art, a landscape of stucco corroded by salty sea air and looming cement structures coated in urban grime.

But once you hit the streets of this megacity the real artistic spirit of Pakistan is revealed — and if you aren't careful to look both ways it might just run you over.

Pakistan's trucks rule the road. Their candy colored cabs of icy turquoise, deep cinnamon or iridescent green create fast-moving splashes of color cutting through the haze of exhaust on Karachi's overburdened roads, and their studded crowns of perforated metal and gleaming mirror mosaics glint like armor under the omnipresent sun.

Continue reading and see the accompanying slideshow at GlobalPost.