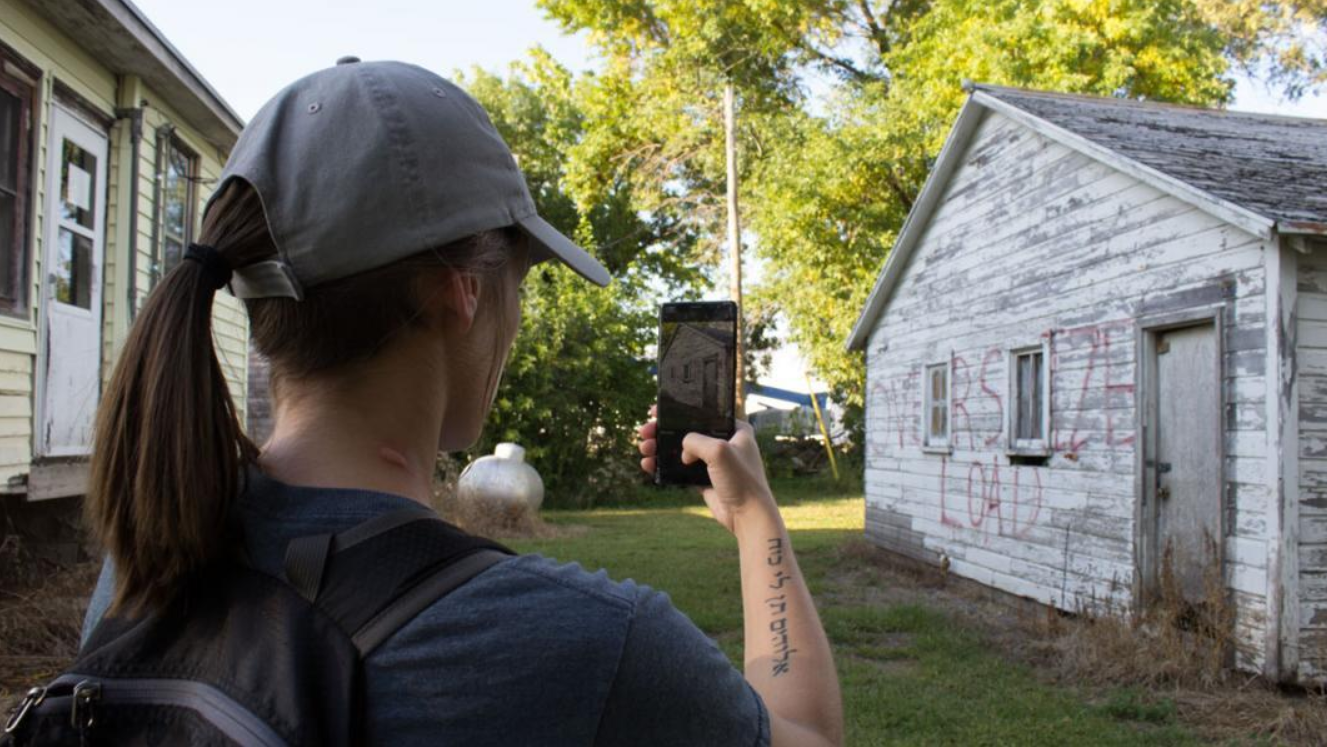 Unprecedented flooding last year devastated many towns across the Midwest that are still struggling to come back. As Nebraska's climate continues to shift, one riverside town wants to protect itself from another spring like 2019.
But the process has been plagued by bureaucratic setbacks and legal woes: uncertainty maintains a dominant presence across Winslow, Nebraska's community.
Winslow was founded in 1895 as a service point between the Elkhorn River Valley's railroad projects. By 1910, the village had blossomed, with a drug store, a blacksmith, and 99 residents to frequent its saloon.
In 1912, the village weathered its first flood. Over the following decades, residents grew to expect a certain amount of flood risk every year. The area in or around the town has flooded eight times in the last century.
But in the early hours of March 14th, 2019, the community's volunteer firefighter crew was taking an abnormal precaution after a flood warning from the National Weather Service. They were knocking on doors. 
Within a few hours, Winslow was inundated with multiple feet of water. At a certain point, evacuations and rescues were no longer possible: members of the fire crew were advising their neighbors by phone to grab water, a blanket, and move upstairs. 
Days later, Winslow's evacuated residents began surveying home damages—by boat. 
"It was just completely full of mud and everything was all over the place," said Christina Kotik, who lives and owns businesses in Winslow. "It was almost like a washing machine went inside my house and just moved everything around." 
Kotik had a hunch she wouldn't be returning home anytime soon. Nebraska floodplain regulations dictate any house that sustains damages worth over 50 percent of its value cannot be rebuilt.
When the floodwaters receded, that rule became a reality for half of Winslow's homeowners.
"Two feet of water is going to ruin your entire electrical system," said Mary Baker of JEO Consulting in Lincoln. She serves as the town's planner—a role small rural communities often outsource. 
"So in most homes, that's enough to be substantial damage, based on those estimates, especially since a lot of those homes were really older."
While some residents will take a FEMA buyout and relocate, many inhabit a strange middle ground: renting or staying with family, and holding out hope for some version of returning home.
A Changing Climate Means Changing Risks
But some of Winsow's residents no longer believe it's safe to move back into a town so squarely in Nebraska's floodplain. And Winslow's flood liability may increase in the future as Nebraska's climate continues to change. Martha Shulski, who runs Nebraksa's State Climatology Office, said scientists have been tracking those shifts for decades.
"Climate drives the weather events that we do experience...it's not, 'Did climate change cause the flood of 2019?' That's really the wrong question. It's more, 'How much worse was it made by climate change?'"
Precipitation in eastern Nebraska has increased about ten percent on average over the past few decades. Shulski said that trend will likely continue, and could increase the frequency of pre-flood conditions like the fall of 2018.
"We had been wet during the fall and winter leading up to it," Shulski recalled. "So we had wet soils, and then things froze deeply."
After Nebraska's 2nd coldest winter on record, snow and ice had nowhere to go when a bomb cyclone brought heavy rains and warm temperatures, which together triggered widespread snowmelt within the region's river systems. Some climate scientists call this kind of erratic temperature pattern "weather whiplash", and attribute its increasing global frequency to climate change.
Shulski is quick to remind that the floods of 2019 were born of multiple abnormal climate forces colliding. But she's troubled by how many Nebraskans seem to see the events of 2019 as merely a tragic and unlucky blip in the state's ecological radar. It may be time to re-evaluate the parameters for 5, 10, and 100-year floods.
"Every year you have a 1 percent chance of it happening, and those percent chances—that's based on a certain climatology, a certain number of years go into that," Shulski explained.
"But when your climatology is in the past, and you're not thinking of this in respect to a future climate...then our risk is going to be very high for a future climate that we know is going to be wetter."
Winslow 2.0
In the aftermath of the floods, town trustee Zack Klein mulled over recovery options with disaster agencies, and found the town's mitigation options were far more limited than he initially realized.
One late night in Winslow, Klein found himself standing on a street corner, wrapping up yet another conversation with emergency management personnel. It seemed increasingly likely that the Winslow he knew was bound to disband. A new question popped into his head.
"I finally just said, 'What if we move the town?'"
And for a few months, the idea felt promising. A farmer with land a few miles up the road offered to sell the town a plot across the street from the area's closest school. A group of professors and graduate students at the University of Nebraska-Lincoln's School of Architecture met with residents to draw up plans for their new hometown. Some looked into whether they could rig their old home up to a truck and slog uphill to Winslow 2.0, and were prepared to apply for FEMA funds to do so.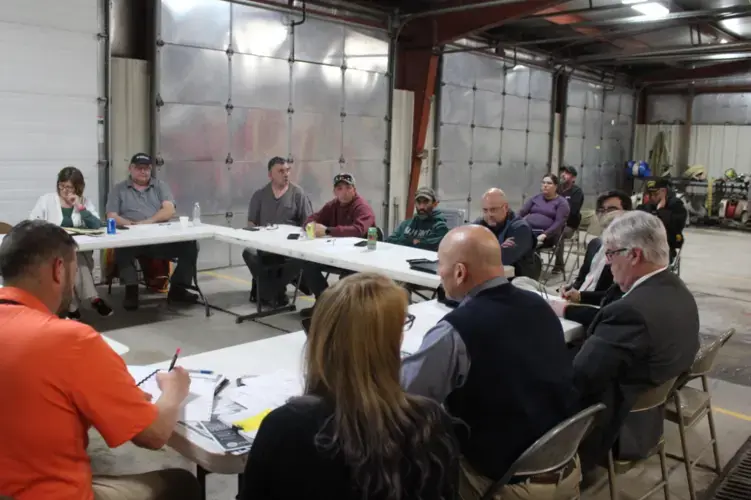 But that all changed at a town meeting in January, where state, federal and local agencies confirmed a long running fear of Klein's: it's illegal to move a town in the state of Nebraska.
"Nebraska is a Dillon's law state," said L. Lynn Rex, director of Nebraska's League of Municipalities. John F. Dillon served as a Justice of the Iowa Supreme Court and on the Eight Circuit court in the 19th century. "That means the municipality in the state only has the powers that the State of Nebraska grants them."
The group went back and forth for hours. Klein focused on the legal issue, while agencies circled around how expensive it'd be to move a town of 100 residents.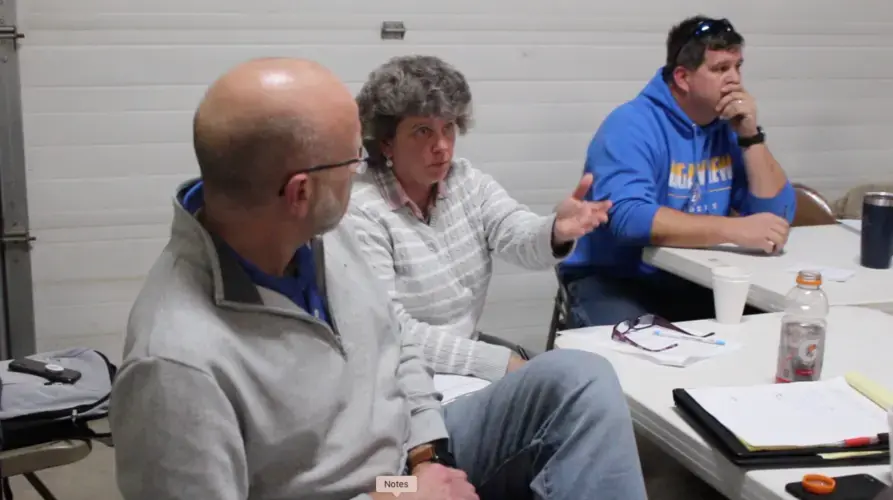 Klein proposed the Nebraska legislature pass a bill that would legalize the move, specifying it only applies in a disaster scenario. Pat Sullivan, a lawyer hired by the League of Municipalities, had doubts about a bill's viability.
"This is a harsh reality, but we've got 100 people living in this area," Sullivan said. "It makes more sense to have them assimilate into other communities...I wouldn't want to put you in a position of thinking it has a likelihood to pass."
"I don't expect anything to come out of the Legislature," Klein retorted. "That's a personal opinion." 
Mary Baker was there, too, and was taken aback by the meeting's unexpectedly final tone. She later questioned what message it sends to imply the price of moving small towns out of the floodplain may not be worth the trouble.
"It's not just Winslow. There are communities all over our state that are struggling to stay alive, that are struggling to keep people there," she said. 
"And maybe that's the elephant in the room to call out. Are we really in favor of working hard to keep our rural communities alive and thriving in our state, or are we perfectly okay with watching them be totally dismantled by these severe disasters?"
By the end of the meeting, Klein's stubbornness won out: an aid with State Senator Lynn Walz agreed to float the idea of a bill to Walz. Eight weeks later, the Legislature's Urban Affairs committee held a public hearing on it.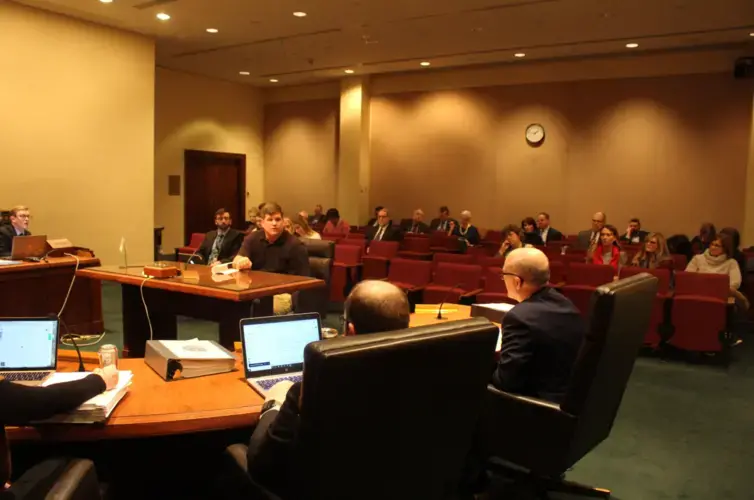 Klein took off work and made the drive out to Lincoln to testify. Baker and Lynn Rex of The League of Municipalities also testified in favor. Nobody spoke against it.
The bill has already passed its first of three debates, and is likely to fully pass, a win largely seen as impossible even a month ago. But now that Nebraska's Legislature is indefinitely closed due to concerns around COVID-19, Winslow's ticket to a new chapter continues to hang in the balance. 
And three miles down the road from where this story begins—and maybe ends—a farmer is wondering if his land will grow one hometown's next chapter, or maybe just another year's crop.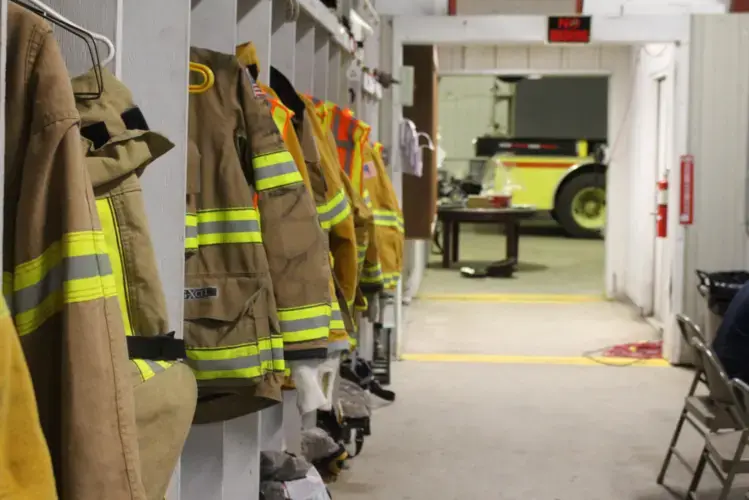 RELATED ISSUES

Issue
Bringing Stories Home
Bringing Stories Home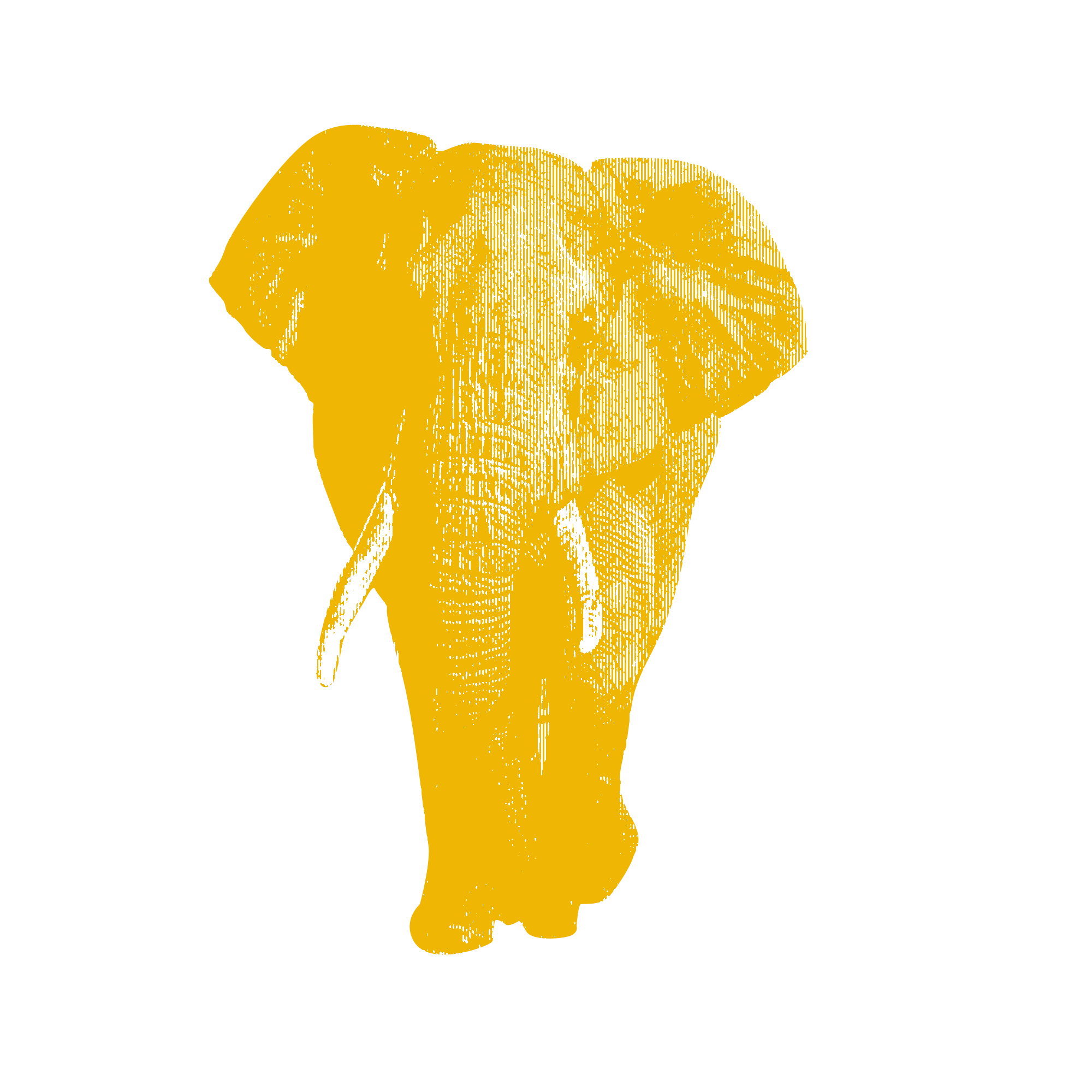 Issue
Environment and Climate Change
Environment and Climate Change

Trade
RELATED INITIATIVES