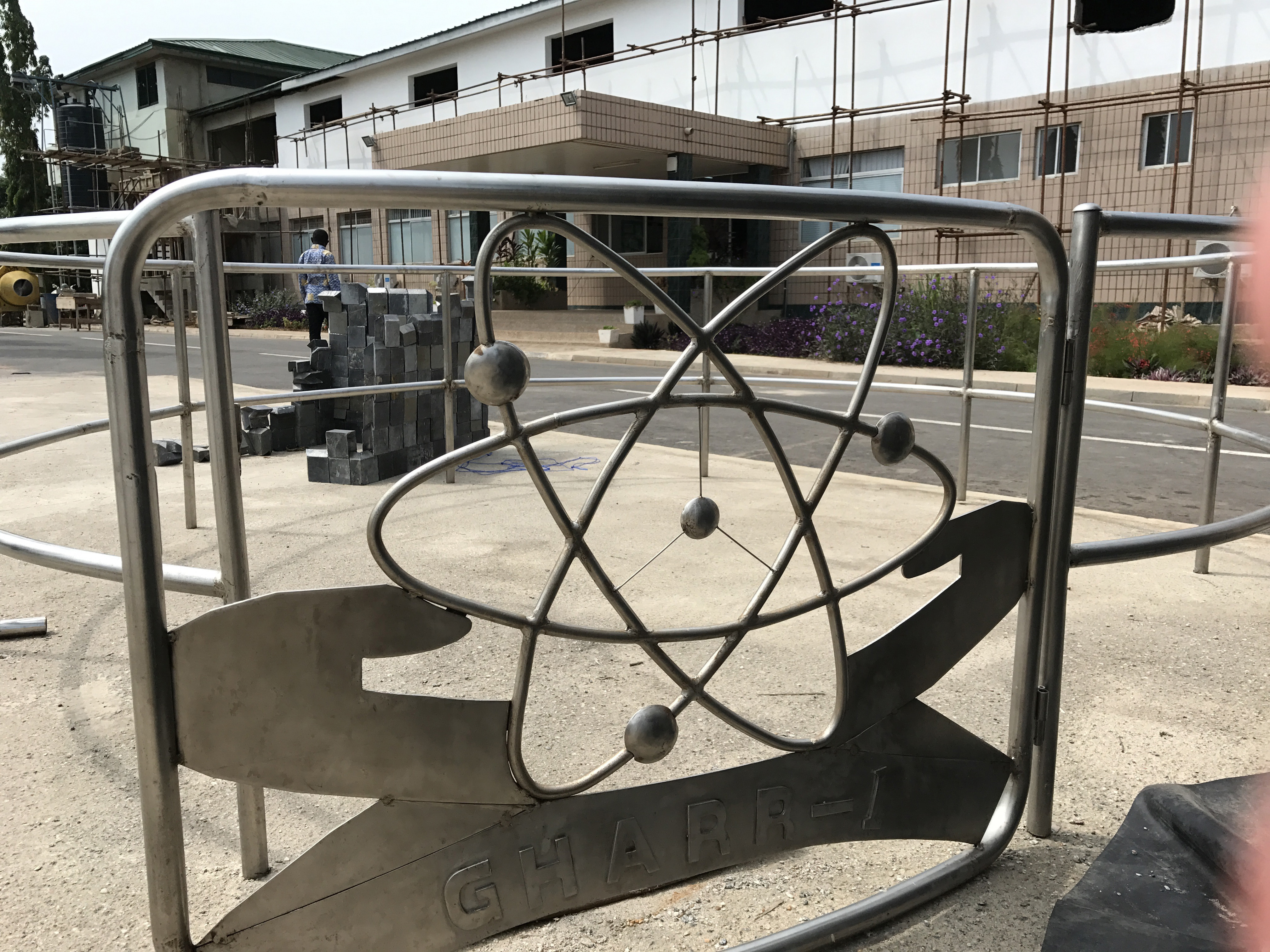 Along a narrow road winding northeast out of Accra, slogans on billboards and posters tacked to telephone poles beseech travelers to "Repent! The kingdom of God is at hand!" or urge them to attend prayer marathons and one evangelist's "miracle hour." But our destination on the outskirts of Ghana's capital could hardly be more secular: a science village established, a half century ago, to house researchers who would bring nuclear power to this West African nation.
Ghana's atomic aspirations were born in 1961, just four years after the country declared its independence from the United Kingdom. The Soviet Union promised to provide the young republic with a 2-megawatt research reactor for training a cadre of Ghanaian nuclear experts. That project was canceled after a military coup in 1966. Three decades later, China stepped in, selling Ghana a miniature neutron source reactor (MNSR). U.S. and Chinese experts have just completed converting Ghana's MNSR to run on a safer uranium fuel, as my story in the September 1 issue of Science explains.
Over the years, a couple dozen Ghanaian scientists and scores of technicians cut their teeth in nuclear engineering on the MNSR. (It really is mini: the uranium core is about the size of a gallon paint can.) And they have done some pretty cool science as well with the MNSR, such as using its penetrating neutrons to trace the origins of pottery shards in slave camps, and measuring the age of water in Ghana's aquifers.
Now Ghana is getting serious, once again, on acquiring nuclear power. In 2008, heads of state in West Africa anointed Ghana as an energy hub for the region. The idea then was to build power plants that run on natural gas. "That hasn't developed," says Benjamin Nyarko, director general of the Ghana Atomic Energy Commission. "Instead, we will substitute that system with nuclear energy." In 2015, Russia agreed to sell Ghana a power plant sometime in the next decade that would generate 1,000 to 1,200 megawatts of electricity.
Pulling off from the traffic-clogged road onto Proton Street, we pass well-kept bungalows that house senior nuclear officials as well as towering rust-red termite mounds (some are more than 10 feet tall). At the end of a bluff we arrive at the Atomic Guest House, where visiting Chinese experts who led the MNSR conversion are staying. In a pavilion sheltering us from sun, and with a constant breeze freshening the tropical air, workers bring out platters of tilapia—the local favorite, from nearby Lake Volta—and balls of fermented corn dough called banku, along with bottles of Star beer. For Nyarko and the visiting scientists, it's time to celebrate not only the pending removal of highly enriched uranium from Ghana—a landmark event in nonproliferation—but also the rebirth of a science village and its nuclear dreams.
RELATED ISSUES