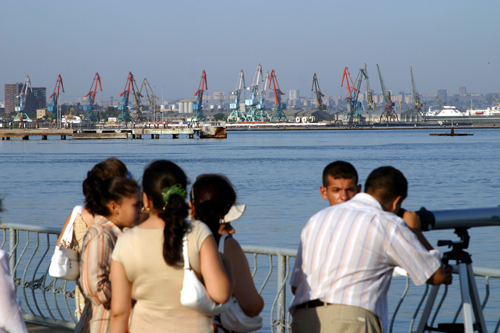 The World Security Institute is proud to announce that the Spring 2007 issue of Caucasus Context is now available (Vol. 4, No. 1).

Click here to download the full PDF version.
Caucasus Context is a comprehensive and multi-disciplinary journal focused on regional integration and cooperation between the three South Caucasus republics: Armenia, Azerbaijan and Georgia. The Spring 2007 issue features a report on the frozen conflict of Nagorno Karabakh by Jon Sawyer, director of the Pulitzer Center on Crisis Reporting, and interviews by Sawyer with government officials and other leaders from Nagorno Karabakh, Armenia, and Azerbaijan.
The full contents of Spring 2007, Vol. 4, No. 1 include:
Statement | Levon Ter-Petrossian -- President, Armenia | National Security Council Session, Jan. 7-8, 1998 | Foreword by Ashot Sargsyan

Interview | Elmar Mammadyarov -- Foreign Minister, Azerbaijan | Baku, Azerbaijan, July 17, 2006

Interview | Arkady Ghukasyan - President, Nagorno Karabakh | Stepanakert, Nagorno Karabakh, July 12, 2006

Interview | Serzh Sarkissian - Prime Minister, Armenia | Yerevan, Armenia, July 14, 2006

Interview | Samvel Babayan - Chairman, "Dashink" Political Party | Yerevan, Armenia, July 14, 2006

Nagorno Karabakh: The "Frozen Conflict" that Remains Unthawed | by Jon Sawyer

The International Relations Dimension of Political Demography: The Example of Georgia | by Medea Kochoradze

For More Information:

To learn more about the WSI Caucasus Project,

click here.

To receive a free electronic subscription to the journal,

click here

.

To download the full PDF version of Caucasus Context, Vol. 4, No. 1,

click here.

To submit articles, letters or commentary, please contact the editor: Lilit Petrosyan, WSI Caucasus Project Director, 1779 Massachusetts Ave. NW, Washington, D.C., 20036; email:

[email protected]

.