Story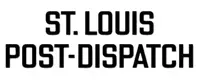 February 9, 2003
Militant Wing of PLO Says It Would Resist U.S. Occupation in Iraq; Al-Fateh: War Would Unite Arabs
The following article ran as part of a thirteen-part series by Jon Sawyer, originally published in the St. Louis Post-Dispatch January 23-February 15, 2003.

A key figure in the suicide-bomb attacks in Israel over the past two years says the United States should prepare for similar treatment if it attempts a military occupation of Iraq.

"We'll send martyrs to Iraq to fight this occupation," said Mounir al Makdah. "I think the resistance there will be even stronger than in Palestine." Asked to explain why, al Makdah said that an invasion of Iraq would unify Arabs as never before. "All honest and free Arabs will fight this occupation," he said. "I give this advice to the American people -- that if they don't avoid this war their soldiers will come home in plastic bags."

Al Makdah issued his warning at his headquarters in the Palestinian refugee camp known as Ain al-Hilwe.

The phrase translates roughly as "eye of the beautiful," but Ain al-Hilwe is anything but -- a maze of narrow alleyways and mud, with bare electric wires running every which way and buildings blistered with holes from bullets and shells.

An armed guard, dressed in camouflage and carrying a semi-automatic rifle, warms himself before an oil-drum fire just at the entrance of one of the pathways through the camp.

"Who are you?" he asks. "Americans," he is told. He stands up, laughing. "And I'm Osama bin Laden," he replies.

This is the stronghold of the Fatah, the militant wing of Yasser Arafat's Palestine Liberation Organization. Al Makdah runs the local operation at Ain al-Hilweh, with a roomful of heavily armed guards keeping watch at the entrance of his building.

Al Makdah does not deny reports that he is also a key figure in the recruitment and training of the suicide bombers in the Al Aqsa Martyrs Brigade, the group that has played such a devastating role in the current Palestinian uprising against Israel. He also volunteers that the Israeli media have accused him of attempting to assassinate Israeli Prime Minister Ariel Sharon. "I don't say yes, I don't say no," he says, smiling as he shrugs.

"We are talking already about how to make this American project fail," al Makdah said.

Al Makdah says that Palestinians are justified in any tactics they deploy against Israelis -- military or civilian -- because they are fighting to drive Israelis from land that they consider is rightfully theirs. Given the virtue of their cause, he insists, the Palestinians' use of suicide attacks cannot be considered terrorism.

"To whom does this land belong?" he asks. "If it belonged to the Jews then our operations could be called terrorism. But the land is ours."

The conversation takes place with the help of translations by al Makdah's nephew Ahmed, a clean-cut young man of about 20. Ahmed apologizes in advance that he won't be available for a walking tour of the camp. He's late, he says, for a lesson -- not explosives, he explains, but Italian.

He says it's OK to photograph al Makdah, who cuts a dashing figure with his salt-and-pepper beard, a black leather jacket and a carefully arranged silk scarf. There's only one condition, Ahmed says: His uncle the resistance leader insists that there can be no photographs that show him smoking.