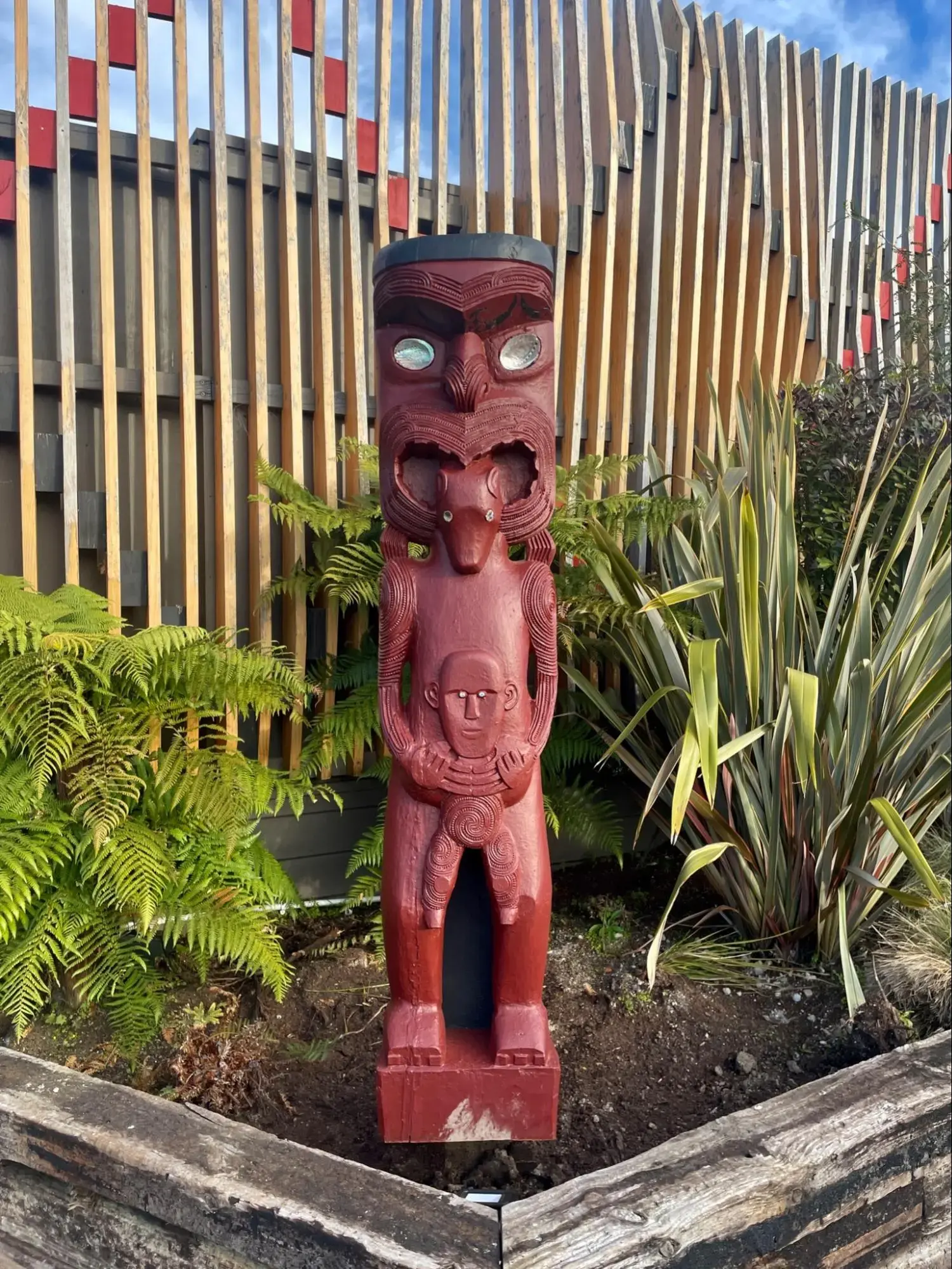 New Zealand is a small island, about as far away as you can get from the United States, but the issues unfolding around child protection there have resonance here. Both colonized countries, discrimination is deeply embedded in the structure of these systems that often perpetuate social inequality and intergenerational trauma rather than protect children.
Indigenous groups in both countries have been advocating for kinship care for their children, even collaborating on models. I spoke with CEO John Tamihere of Whanau Tahi Global, a subsidiary of Waipareira Trust, for my reporting project. The group has collaborated with five Native groups, including the Pascua Yaqui Tribe, Spirit Lake Tribe, Red Lake Nation, and Standing Rock Natives.
However, in the last year, the U.S. has taken a step backwards. In November 2022, the Supreme Court heard Brackeen v. Haaland, a case to overturn over 40-years-old legislation that prioritizes kinship care for Native children being fostered or adopted. The Indian Child Welfare Act (ICWA) also ensures that child custody proceedings are conducted in partnership with the parents and tribal authorities.
I learned about Brackeen v. Haaland while reporting in New Zealand. It felt like an uncanny coincidence that as New Zealand was taking strides, the U.S. was taking steps backwards. I spoke to David Simmons, Director of Government Affairs and Advocacy at the National Indian Child Welfare Association (NICWA), about the consequences of ICWA being overturned.
"Before the Indian Child Welfare Act, state agencies and private actors were allowed to just run roughshod over Native kids and families, place them wherever they wanted, with little accountability, or a little involvement of the tribal communities, extended family members, grandparents, uncles, others who care about these kids," Simmons said.
Studies have shown that before ICWA was established in 1978, 85% of Native kids who were removed from their parents were placed outside of their community, even when kinship care was available. Since ICWA was established in 1978, fewer Native kids have been removed. However, Native kids are four times as likely to be placed in foster care than white kids.
In New Zealand, Maori babies are five times as likely to be removed. What Simmons described is similar to the treatment Maori in New Zealand have faced from Oranga Tamariki, the state child protection agency. They also share the desire to have input and authority over their own families.
Simmons explained that being connected to one's cultural community creates an important support system that serves as a preventative factor to avoid the child welfare and juvenile justice systems.
"When you treat kids as if all are just the same, and that there's no importance to culture, an attachment or a bond to it, you're missing a huge foundation of what makes all children and families more stable, more well balanced and more able to withstand sort of the vagaries of the different challenges in our lives," he said.
Not only does culturally conscious social work lead to more informed decisions, as I explored in my article, it is a crucial corrective to the history of forced assimilation that marks the U.S., New Zealand, Australia, Canada—all colonized countries.
It has been predicted that the Supreme Court will overturn ICWA, the consequences of which will reverberate beyond child protection.
"The larger impact is that the arguments that the plaintiffs are making are designed to attack not just the Indian Child Welfare Act as a statute, one single statute," Simmons said. "They're designed to attack the basic precedents that have provided for over 200 years the view that tribal governments are governments, that tribal communities are not just a collection of people who belong to the same race, but these are actual sovereign nations."
As more attention is starting to be paid to the dark side of the child welfare system, it is increasingly apparent that these systems are in need of reform and replacement. The success of Indigenous models is raising a fundamental question of whether a bureaucratic child protection system is even broadly effective.
RELATED ISSUES

Children and Youth

Issue
Indigenous Communities
Indigenous Communities