Story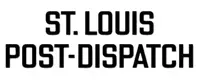 February 10, 2003
Lebanese TV Station Makes No Disguise of its Hatred for Israel
The following article ran as part of a thirteen-part series by Jon Sawyer, originally published in the St. Louis Post-Dispatch January 23-February 15, 2003.

The most notorious television station in the Middle East mixes straightforward news and entertainment with equally straightforward calls for the destruction of Israel.

"We show the killing and massacre and displacement of innocent people, thousands of them a year, by a bunch of guerrillas and soldiers who call themselves Israelis," said Ibrahim Mousawy, chief editor for English-language news at al-Manar Television, based in Lebanon.

"Because we show those images, we are called terrorists," he added. "But if we are terrorists, then all Arabs are."

Al-Jazeera, the Quatar-based Arab satellite channel, made its name internationally after the 9-11 attack on the United States, thanks to its extraordinary access to Osama bin Laden's al-Qaida network. Al-Manar is betting on a similar breakthrough moment, with the United States poised for war against Iraq at a time when Arab resentment against the United States and Israel is already at fever pitch. The difference is that while al-Jazeera claims to play by the rules of objective journalism, al-Manar ("lighthouse," in Arabic) is a proud partisan. Al-Jazeera regularly includes Israeli officials in its broadcasts. Al-Manar never would.

"It's an enemy state," Mousawy said. "Why would you put spokesmen for an enemy state on the air?"

Al-Manar's offerings include "Spider's House," a children's show aimed at highlighting Israel's vulnerabilities - "apparently strong, like a spider, but easy to defeat." "Blood and the Rifle" glorifies the lives and deaths of suicide bombers and "Terrorists" documents a century's worth of alleged Zionist aggression against Arabs.

Yet the most unnerving aspect of a visit to al-Manar's headquarters, a six-story modern building in south Beirut, is how mainstream a place the station appears to be.

In a basement control room, technicians adjust the sound levels on "Ring, Ring Bell," a Sesame Street-style children's show that features a clown, a puppet and clanging trash cans.

Upstairs, two young women, their heads covered, sit together at an editing console as they mark videotape for a feature on what the hajj has meant for Muslims making the pilgrimage to Mecca.

Down the hall, an editor scrolls through wire service dispatches from around the world, typing voice-overs for a daily half-hour news summary that's broadcast in English.

Al-Manar's programming most of the day is professionally produced and free of politics. The station's sports show ranks first in the country, for example, and its serialization of the life of the Virgin Mary scored big ratings during Ramadan last fall. (In the Muslim tradition, Jesus is considered an important teacher.)

Broadcasts of its daily English-language news summary sampled over the past week showed no obvious ideological spin, and coverage was broad, from follow-ups on the explosion of space shuttle Columbia to updates on Secretary of State Colin Powell's speech to the U.N. Security Council.

The news summary ends on a jaunty note. "That's it for now," the announcer says. "Thanks for watching, and have a nice day."

Objective truth?

Avi Jorisch, a fellow at the pro-Israel Washington Institute for Near East Policy, has spent the past year studying the parts of al-Manar programming that aren't so nice. He calls the station technically sophisticated - and deadly dangerous.

Jorisch cites the "patriotic" music videos that hammer away at core themes of Hezbollah, the militant Shiite resistance group that set up al-Manar in 1990 and that in 2000 expanded its broadcasts to 24 hours a day. Videos that extol suicide bombers are a regular, as is a focus on Israel's 'slaughter' of Palestinian women and children. "Death to Israel" is a frequent theme. So is anti-Americanism, as in a video called "America owes blood to all humanity" that features the Statue of Liberty with a death's skull for a head.

President George W. Bush's administration chose after the 9-11 terrorist attacks to engage al-Jazeera directly, arranging for U.S. officials to appear on the station and defend U.S. policies. Jorisch said that given al-Manar's bias, it would be absurd to try anything similar with the Lebanese station.

What should American policy toward al-Manar be?

"What I would do," says Jorisch, "is bomb the station."

In Lebanon and across the region, however, many people - common viewers and high-level government officials alike - say that al-Manar is simply reporting what looks to them like objective truth.

This is a country that remains technically at war with Israel, a country that endured a 22-year partial occupation by Israel, a country that is subjected still to the near daily sound blasts of Israeli F-16 fighter jets as they make mock bombing runs, illegally, over Lebanese territory.

"What you see on al-Manar simply reflects the mood of Arab public opinion," said Madwan Hamadi, a Cabinet member in Lebanon's government and also a director of An Nahar, the country's major newspaper. "People are outraged by these double standards that allow Israelis to go on killing people while rejecting the U.S. government's most timid moves toward a solution."

It doesn't hurt that al-Manar is also the broadcast voice of Hezbollah, or "party of God," the militant Shiite resistance group that is on the State Department's list of international terrorist organizations. Most Lebanese see Hezbollah as the group responsible for driving Israeli occupation troops out of southern Lebanon, in May 2000, and at the same time creating a network of hospitals, schools and businesses, among them al-Manar.

Donkey in a minefield

Ali Shaib, 32, is one of al-Manar's star reporters. He is based in southern Lebanon and made his name covering Hezbollah's suicide attacks on Israeli troops.

Shaib has a knack for catching the interest of his viewers, as in a story last year on a donkey that wandered into a minefield and then stubbornly refused to come out. Shaib's story on community efforts to rescue the donkey won a prize in European news media competition. The donkey fared less well; it was killed after stepping on a live mine.

"I felt that I achieved something all the same," Shaib said. "I gave the world a message, that we still have these land mines "which targeted not only farmers and their children but also animals "and that they are the result of the Israeli occupation."

He went back last week to do a follow-up, reporting on the U.N.-sponsored campaign to clear out the miles of minefields that the Israelis had left behind near an abandoned village called Abasiya. On Friday, the crew, most of them from Zimbabwe, were carefully marking the locations of anti-tank and anti-personnel mines, pausing several times during "explosion windows" to blow them up.

Crew chief Sikhawuliso Sibanda says that in this section alone, within site of the border and an Israeli town just beyond, the team has destroyed nearly 28,000 mines over the past nine months. Another 7,000 mines remain to be destroyed in this section, Sibanda says, and then the team will move on to one of an estimated 1,000 additional minefields left to be cleared.

As the Zimbabweans proceed gingerly through an unmarked section of the field, wearing bright-orange protective yokes to cover their fronts and helmets with heavy plastic shields, Shaib tracks their every move. This is the sort of coverage, he says, that is al-Manar's basic mission.

"You can see how wide this belt of land mines is," Shaib says. "You see how it goes right across the border, and some areas much farther away from the border than here.

"If we concentrate on things like this, in our coverage, is it not right?"