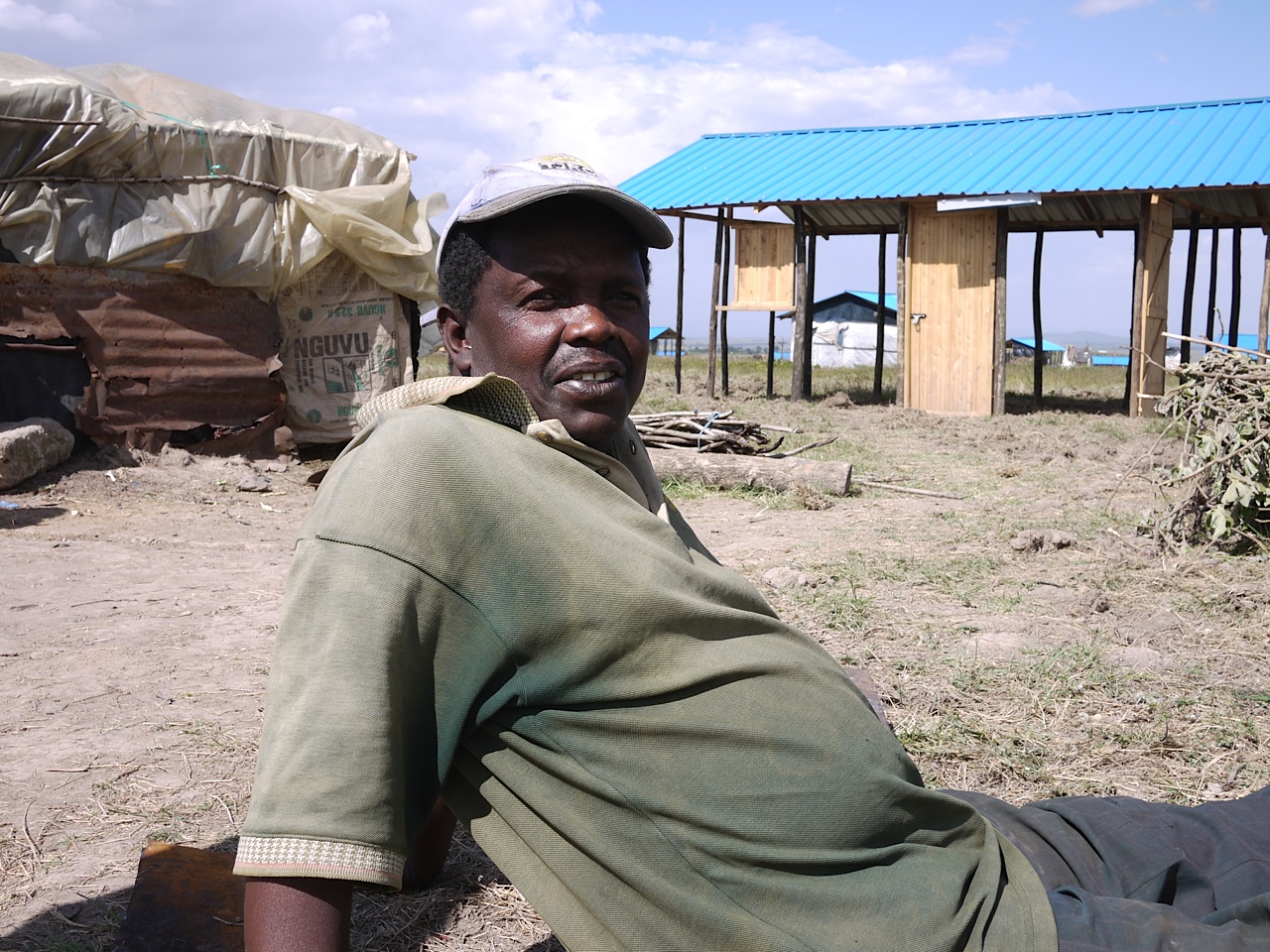 NAIROBI, Kenya — As Americans go to the polls today, the outcome will be watched closely around the world, and especially in Kenya, the birthplace of President Barack Obama's father. But that does not mean all Kenyans are supporting him.

"I hope Obama does not win," said one Nairobi taxi driver recently. "Everybody knows that Luos don't know how to govern."

The taxi driver was a Kikuyu, one of Kenya's major tribes, and a rival to the Luo, which is based in the area around Lake Victoria and is the tribe of Obama's father.

That such tribal squabbles spill over into the US presidential election is no surprise. Kenya's own elections in 2007 and 2008 erupted into bloody, inter-ethnic riots around the country that left more than left more than 1,200 dead, thousands more wounded, and an estimated 600,000 displaced.

The effects of that violence are still being felt, with entire communities still living as internal refugees.

With Kenya's elections scheduled for March 2013, many people are nervous. A Gallup opinion poll last month found that nearly a quarter of Kenyans expect election violence to occur again this time.

An estimated 400 people have already been killed in ethnic clashes this year, although the motives behind the fighting appear to be economic rather than political. Of course, it is impossible to separate the two, as one works in the service of the other. The fighting in 2007-08 was for nationwide dominance over politics, which would then benefit the winning tribe (which turned out to be the Kikuyus).

This time, however, the clashes have been localized, and appear to be driven by a hunger for political control over natural resources. New discoveries of oil, natural gas, gold and the fertile land itself could mean riches for the local politicians overseeing business deals. So what's at stake in next year's elections is not just power, but money.

This summer more than 116 people were "shot, hacked and burnt to death" and then dumped in mass graves in the Tana River region, according to reports.

Although the violence was ostensibly between two tribes, it appears to have been fueled by a hunger to profit from natural resources, as both Kenyan and foreign investors have been snapping up land in the area "for the purposes of large-scale cultivation of food and biofuel crops," according to the BBC, which can mean big profits for local politicians. An assistant livestock minister in the Kenyan government has been accused of inciting the violence.

"Violence as a political tool is something that has been used in Kenya. We have a rich history of using it strategically, internally," said John Githongo, the former Kenyan government anti-corruption czar official who was forced to flee the country after blowing the whistle on the current regime. He has since returned to Nairobi, where he runs a civil society NGO. "Systematic violence of the kind that is sponsored by politicians for political reasons has accompanied every election."

Ironically, attempts at increasing democracy may have inadvertently spawned the current violence. The new constitution, through a "devolution" process which grants increased autonomy to the country's provinces, could lead to more violence because it hardens ethnic distinctions, Githongo told GlobalPost.

"Devolution is redrawing boundaries in a country where politics is organized around ethnicity. Those boundaries quickly become battle lines," said Githongo. More than four hundred people have been killed this year.

There are signs of hope, however, as more than two thirds of Kenyans expressed faith in the fairness of their judiciary in the same Gallup poll.

Government regulators have also moved to prohibit political parties from sending out bulk text messages without prior approval. That is because incendiary text messages are thought to have contributed to the 2007-08 violence.

Prosecutions by the International Criminal Court have also apparently had a chilling effect on politicians who want to stir up their supporters. Two presidential candidates, Uhuru Kenyatta and William Ruto, are facing prosecution by the ICC for their alleged role in fomenting the previous violence.

Next year's election appears to be largely a contest between Kenyatta and Raila Odinga, both scions of Kenya's two most important political families, who are vying to replace long-serving President Mwai Kibaki, who is retiring next year.

Odinga, the head of the main opposition party, is now serving as prime minister in a power-sharing agreement after he accused Kibaki of rigging the last elections.

Uhuru Kenyatta is the heir to dynasty left by Kenya's founding president, Jomo Kenyatta. Kenyatta is listed by Forbes as Kenya's richest man and one of its largest landholders.