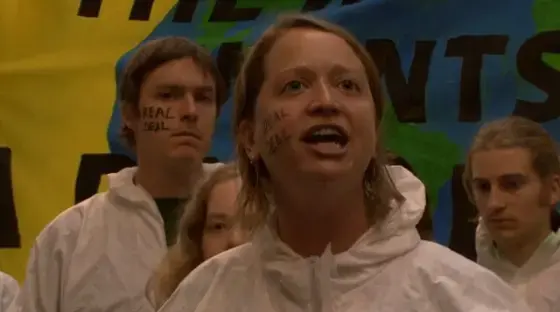 Today is "Young and Future Generations Day" at the Copenhagen climate talks, where at least 1,000 youth from dozens of countries are in attendance. So far this week, youth activists have put on at least a dozen media stunts, such as dressing as green-faced "aliens" and asking passers-by to take them to their climate leaders.
Young people are also involved in serious lobbying campaigns behind the scenes. American youth are scheduled to meet with negotiators from the U.S. delegation at 6:30 p.m. (12:30 Eastern), but press likely won't be allowed to attend.
I recently caught up with American activist Brianna Cayo-Cotter, who explained why young activists care so much about the outcome of the conference.
This story was reported for the Pulitzer Center on Crisis Reporting as part of the Copenhagen News Collaborative, a cooperative project of several independent news organizations. Check out the feed here from Mother Jones.
RELATED ISSUES