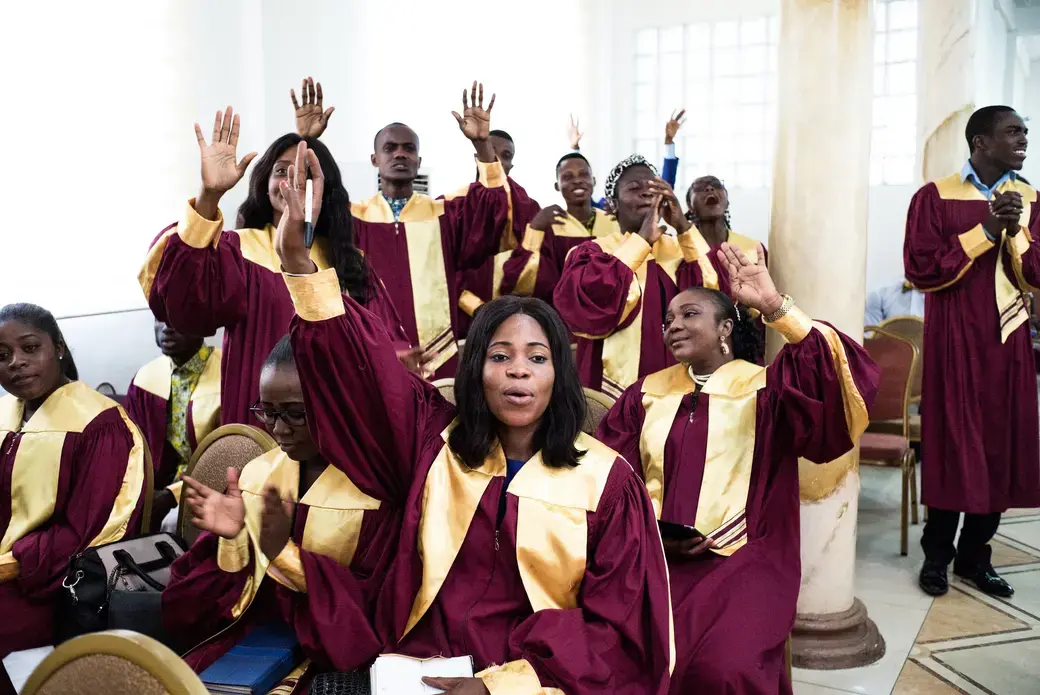 Youngsters during Sunday service at the Streams of Power church in Accra. Image by Tomaso Clavarino. Ghana, 2017.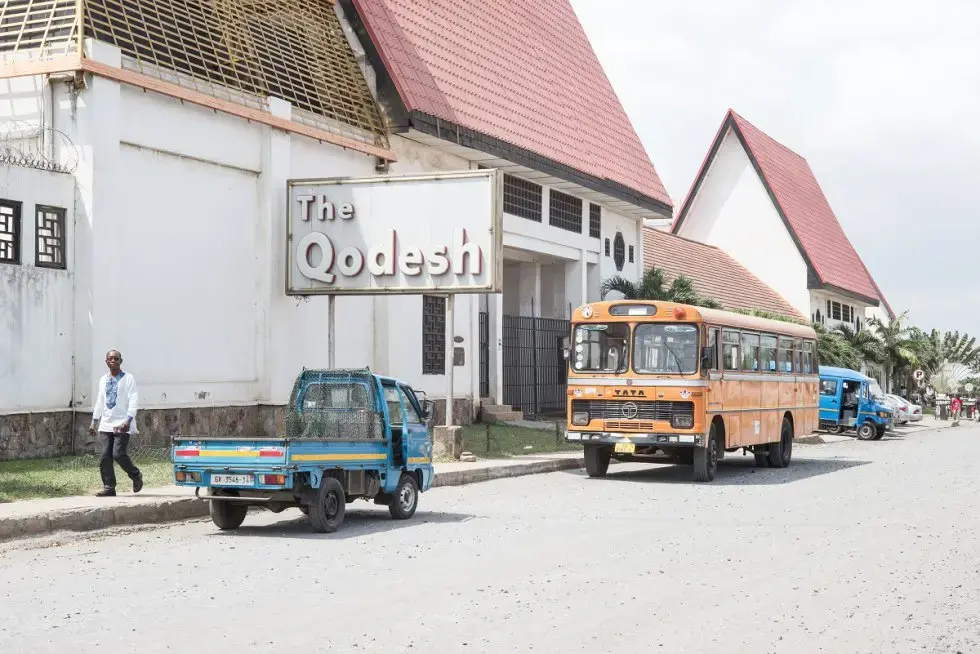 La religión penetra en todas las clases de la sociedad ghanesa, uno de los muchos países de África en los que el cristianismo se está extendiendo a marchas forzadas. Según el Centro Pew de Washington, en el año 2000, había alrededor de tres millones de evangélicos solo en Ghana. En 2015, eran 5,5 millones. Los pentecostalistas y los carismáticos, por su parte, sumaban alrededor de 6,5 millones en 2000 y más de 10 millones en 2015. Y las cifras siguen aumentando. Exterior de la iglesia de Qodesh, una de las mayores iglesias de Ghana. Image by Tomaso Clavarino. Ghana, 2017.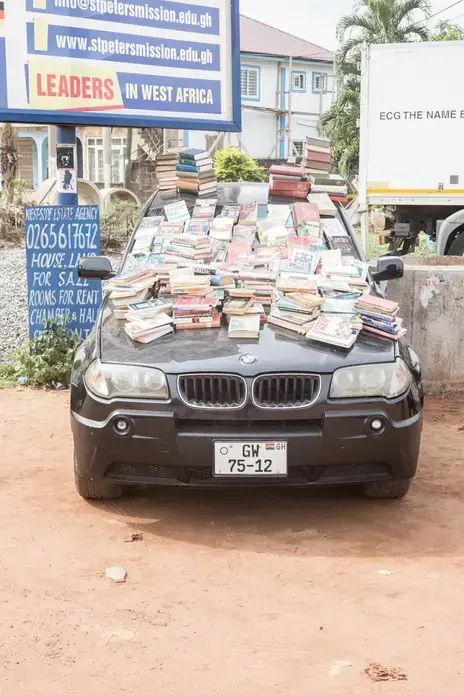 Las creencias penetras de forma más profunda en los barrios pobres y no hay nadie que controle las finanzas de estas iglesias, manejadas únicamente por sus profetas. Un coche cubierto de biblias y libros religiosos en una esquina de una calle de un suburbio de Accra. Image by Tomaso Clavarino. Ghana, 2017.



The heart of the Christian world has shifted towards the south, and on the African continent, the Evangelical, Pentecostal and Charismatic churches attract the largest number of believers. Seemingly at every street intersection in Ghana, there are flyers with advertisements and announcements from churches, many of which are created and directed by only one person—a prophet, a pastor. They are uncontrolled.
According to the Pew Research Center in Washington, in the year 2000 there were around three million Evangelical Christians in Ghana alone. In 2015, there were 5.5 million. The Pentecostals and Charismatics, for their part, numbered close to 6.5 million in 2000 and more than 10 million in 2015. And the figures continue rising. Ghana currently has 28 million residents.
This is a translated excerpt from an article and photo series, click here to read the original piece and to see the photo series.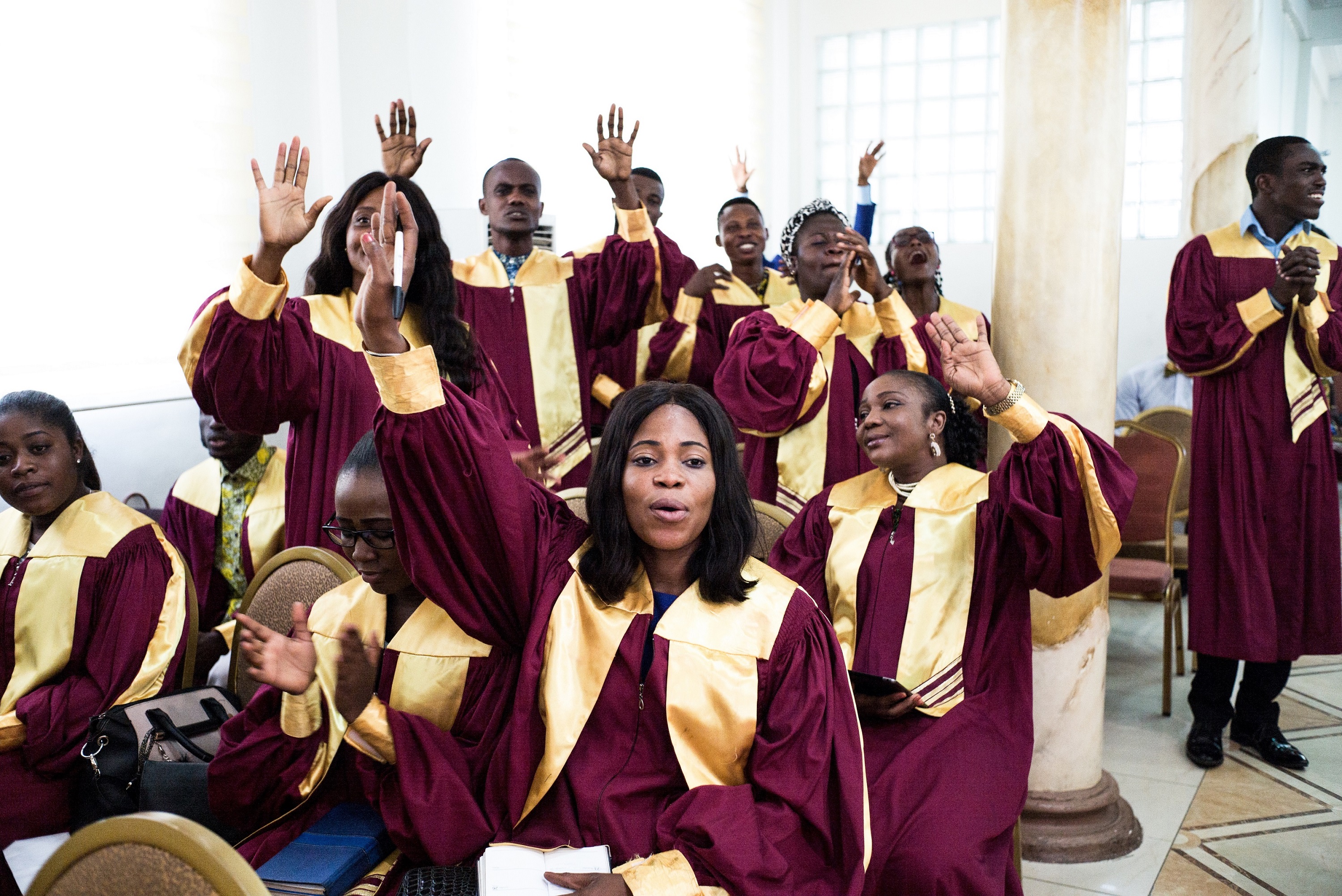 In November 2017, Tomaso Clavarino traveled to Ghana for two weeks to report on the growth of...
RELATED ISSUES