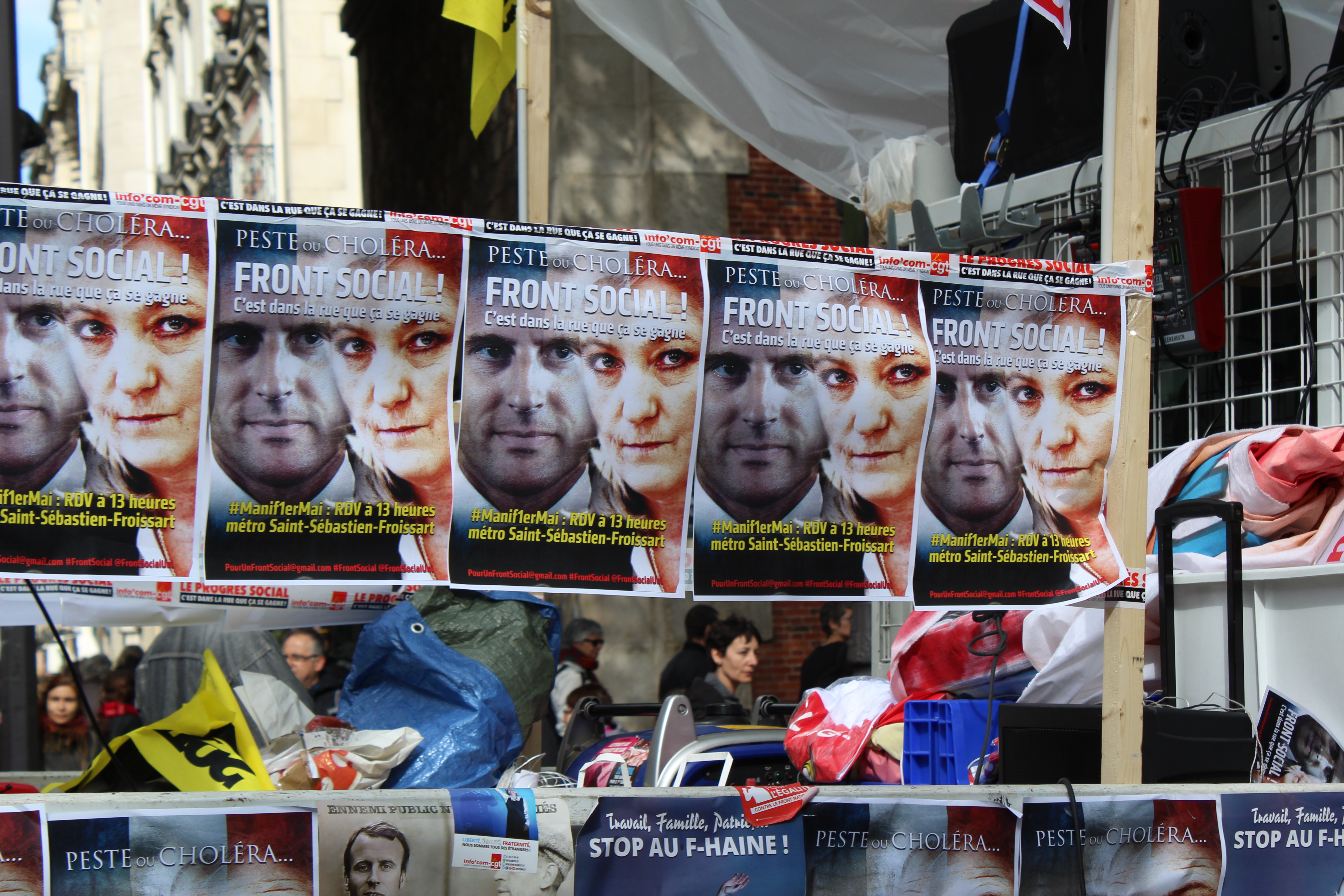 Many were unhappy with the choices in the election. Early in the week a massive anti-National Front protest devolved as well into a protest against the candidates themselves. The banners read "Neither Pest, nor Cholera" and advocate abstention. 
Jean-Marie Le Pen, the founder of the French far right Front National, was the phantom haunting this election from the outset. Marine Le Pen, his daughter, distanced herself from her father. He was known as a xenophobe and an anti-Semite. Neverthless he held his traditional May 1 rally in front of the Joan-of-Arc statue in the center of Paris.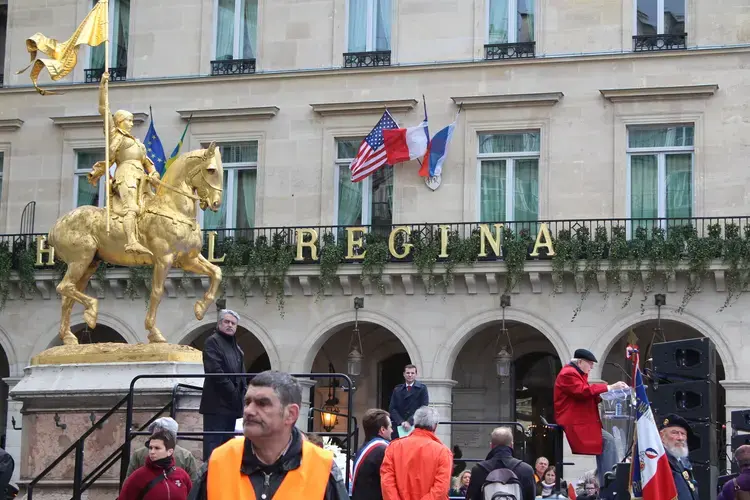 Nonna Mayer is a CNRS Research Director Emerita in the Centre d'études européennes de Sciences Po.
"Now, this election is different," she said, "because, we have a configuration that we've never had before. Usually, you have to choose between the two mainstream parties. This time, they have been eliminated in the first round. And that never happened like that before, except in 1969 or things like that. But, there you really have a specific type of election where you only have newcomers on the side of Macron and an old-timer as far as the National Front is concerned, but parties who are not the mainstream parties.
And some of the young people and some of the radical left are really hesitating, saying, "It's as bad to vote for Marine Le Pen as to vote for a candidate who will represent the interests of big business and banks."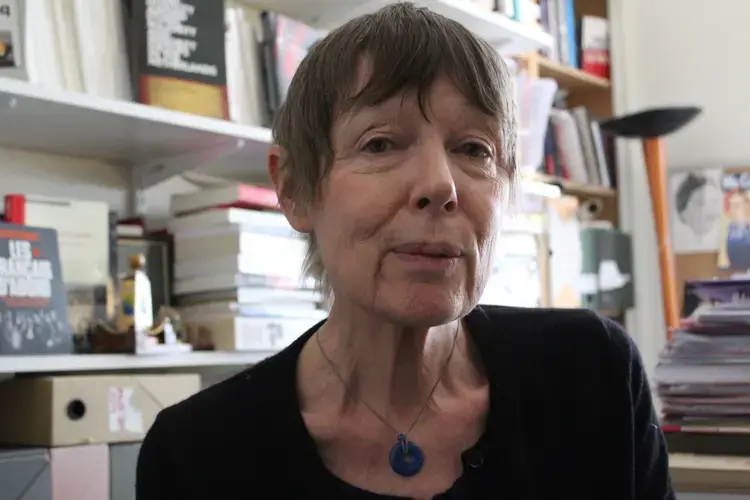 RELATED ISSUES

Issue
Migration and Refugees
Migration and Refugees

Religion