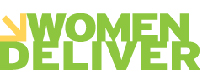 RAIPUR, India -- To reverse military setbacks in key backcountry areas, India's Maoist insurgents have adopted a new strategy that favors coordinated mass attacks over hit-and-run guerilla warfare, and they have stepped up their recruitment efforts on the Internet.

Pro-Maoist spokesmen say the move towards larger, less-frequent strikes is the result of recent setbacks in states like Andhra Pradesh, where police forces have killed hundreds of fighters and arrested top leaders since peace talks collapsed in late 2004. But they cite the spread of activities to more states as a sign the movement is down but far from out.

"The Naxalites have suffered some losses," said Varavara Rao, a revolutionary poet and Maoist representative at the talks. Maoist guerillas are called Naxalites after the West Bengal town of Naxalbari, where an armed communist uprising began 40 years ago. "However, there has been some progress in other states," he stressed. "The mobile war stage is moving forward (in Chhattisgarh and Jharkhand)."

According to Rao, Naxalite units based in forest belts along state borders have withdrawn to consolidate their strength for bigger attacks that will involve hundreds of fighters. He added that bold strikes on police outposts -- including one in Chhattisgarh's Dantewada region in March in which 56 police and civilian militia were killed -- have already boosted morale, as have blockades that have prevented multinational companies from setting up in neighboring states.

This strategic shift was reportedly approved at the beginning of the year at the Maoist party's unity conference on the jungle border between the states of Jharkhand and Bihar. The two major guerilla factions, the People's War Group and the Maoist Communist Center, merged in September 2004 to form the Communist Party of India-Maoist.

"No more hit and run," Muppala Lakshman Rao (also known as Ganapathi), who was re-elected as general secretary of the organization, is reported to have said at the meeting. "Now the time has come to . . . identify specific targets, hit them precisely and with impunity."

The most recent high-profile attack came last month, when former Andhra Pradesh Chief Minister Janardhana Reddy's convoy was targeted by a landmine. He and his wife survived, though three escorts were killed in the attack. In March, Parliamentarian Sunil Mahato and three associates were shot dead while watching a village soccer match in Jharkhand state.

The guerillas claim to be waging a "people's war" on behalf of marginalized tribal people and the peasant underclass against the government and business interests. Roughly one-third of Indian districts are said to be under Naxalite influence.

The Indian government counters that recent attacks are more out of desperation than ingenuity, a telltale sign the movement has grown weaker in areas where it once had traction. One security official asserted that whatever pockets of Naxalites still exist owe their lives to the "inability of police in those areas to chase and eliminate them."

A report by the Intelligence Bureau of the Indian government's Union Home Ministry found that Naxalite-related violence plummeted last year. "The number of incidents declined by over 65 percent and the killings by 78 percent. The violent activities by other Naxalite groups also registered a sharp decline," the report said.

But Maoist supporters say that recruitment activities have increased, especially in areas where military capacity is not as strong. One state-level Maoist activist told the Indian current affairs magazine Frontline that increased recruitment is part of a broader campaign -- devised at this year's unity conference -- to extend the war zone to new areas such as Tamil Nadu and Karnataka in southern India.

"This war tactic has been evolved essentially because greater destruction of enemy forces is central to consolidate the gains made so far and advance further," the activist said.

Security officials say an Internet-based propaganda campaign is in motion to cultivate a fresh crop of young supporters across the country. So far they have identified nine pro-Naxal web sites, with names like "Naxal Revolution," "Peoples' March," and "Red Diary."

"These Web sites are being used to recruit youngsters by the Naxalites for their under-development intelligence wing," said a senior official on condition of anonymity. "We suspect that it is a well-thought-out plan because they are trying to diversify and want to target bigger cities to increase their area of influence."

This strategy was foreshadowed in the Maoists' 2004 Urban Perspective Document, which outlined plans to cultivate support in Indian towns and cities among students and the unemployed.

The government official said evidence has been gathered that indicates the Maoists are trying to form their own intelligence division in urban centers, which sends emails to potential recruits to ask for their qualifications and how they would like to lend support to the Naxalite movement.

Slicker Web sites are also being set up to appeal to a new generation of tech-savvy youngsters.
RELATED ISSUES