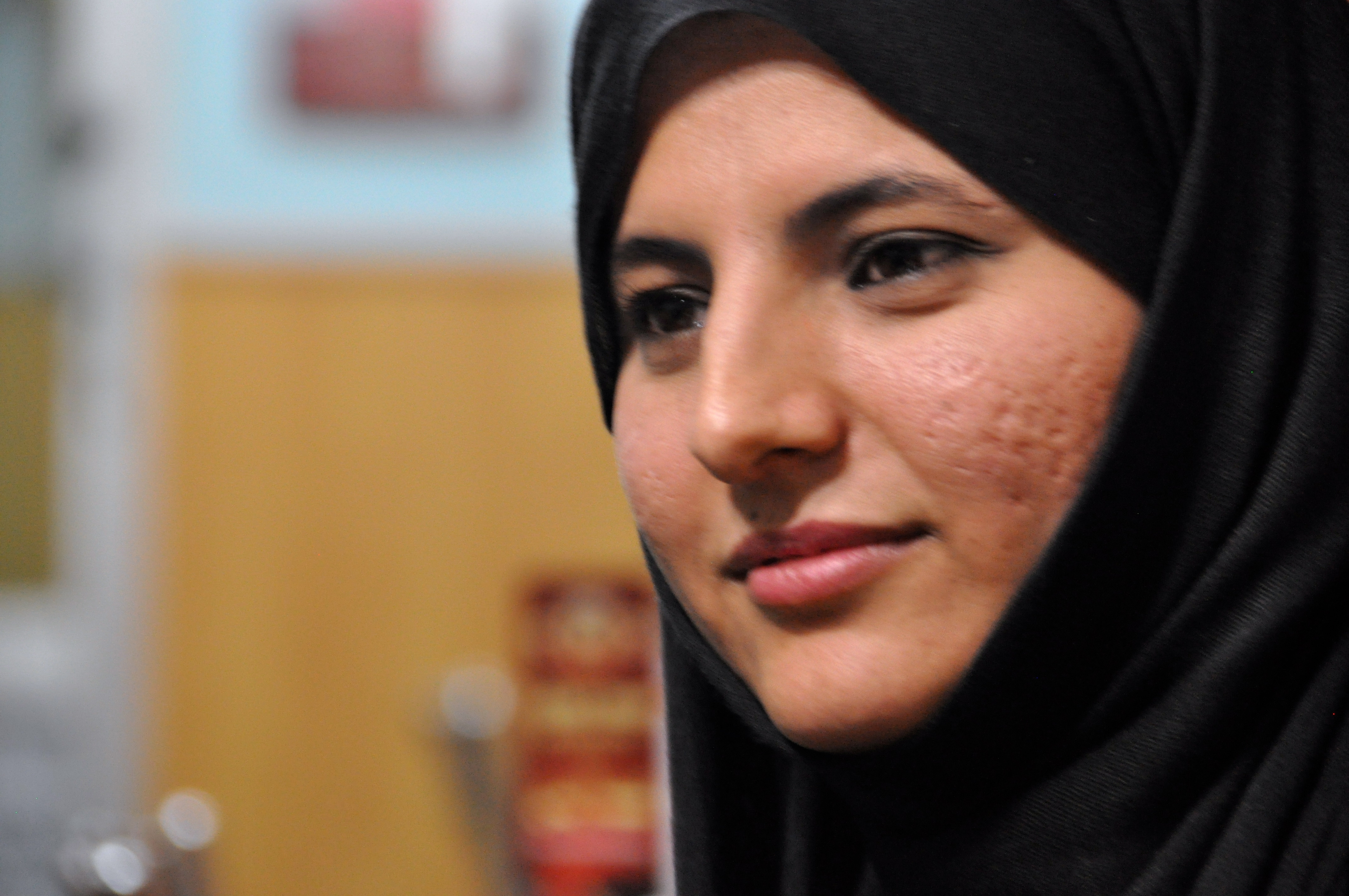 Name: Shabnam S.

Age: 25

Ethnicity: Tajik

Province: Takhar

Shabnam is warm, funny and confident. A refreshing combination of modern and traditional, she is unconcerned about having her photo taken, but doesn't shake my hand. She strikes me as a perfect symbol of this country's best hope: its plentiful supply of people who are young, educated, and progressive-minded, but still deferential to tradition. She has traveled outside of Afghanistan, and feels it has benefitted her, but she is committed to staying and working here. And though she has serious concerns about what happens as the international troops leave, she is not crippled by them. She has a mission — she has identified a scourge she has a talent for treating, and she means to keep at it no matter what happens around her.

The following are the words of Shabnam S., as told to Jeffrey E. Stern and translated by Farimah Abrar.

When I graduated from university, I worked in ministry of women affairs for six months and I was working on criminal cases. One day when I was crossing the Puli Sokhta bridge, I saw addicted people under the bridge. They were laying there, and their situation was unbearable. When I saw this, I thought: the women who are suffering from a problem, at least they know that they are human beings. They are not forgetting their own personalities. But these people, they get this sickness, they forget who they are. So, that made me think to change my field.

I'm working in the psychology department in one of the hospitals in Kabul. In other countries, people are addicted to alcohol, but in our country, they are addicted to opium, heroin, hashish, and crystal [meth]. And usually it comes from Iran. Mostly it is because of years of war in Afghanistan. But also it is because of people leaving and going to another country to work; they just work hard, they don't want to feel the pain that they are going through so they use drugs to work more.

There are many children who are addicted to drugs too. Children who are on the street, they wash cars or sell things on the streets, these are mostly drug-addicted children, because their fathers are drug users or they were living on the street and were sexually abused and through different ways, they got used to drugs. These children are as young as six years old. Usually in villages or in remote areas, where there is no hospital to take care of them, they give them some kind of drug like opium.

Our outreach team is based in Shah Shahid, and they find addicted people who live on the dusty streets. Our team goes to public places like schools and mosques, and tells people to come to our hospital for treatment.

We make their minds ready, and show them how to leave the drug, how to be confident not to use drugs again, or how to be away from the things to make them use the drugs. We try to make them understand that they are also normal members of society. Even if they have problems, even if they have their drug stories, they can be a normal person. We also do family counseling because we want families to be ready to accept the patient. For example, we just had a patient who was there for the second time. A year ago, he was discharged from the hospital and he had stopped his drug use. But his family did not come after him and did not accept him as a normal person, so he came back to the drugs.

***

Sometimes we go abroad to be trained. There are participants from all over the world receiving training on how to handle drug-addicted people. At a recent training in Dubai, there were people from different countries and I felt that the tools and the supplies that we use here, and in other countries, are different. For example, if one person gets addicted and has another problem, like she has loan she cannot pay back, in some places there is some system for the government to help, a "safety net." But this kind of system, we do not have here.

Still, Afghanistan has made a lot of progress. In the past, the addicted person used to be thought of as different from a normal person. If a son was drug-addicted, neighbors would not come to the family's house. The government was not taking any steps towards making them better. No one was talking to them and no one was counting them as humans. Outside on the street, when people see them, they would throw stones at them.

But now it is different. Addicted people are sick, like other people who get sick. The only different thing between them is that addicted people are not just physically sick or sick from eating something bad, so they cannot be cured by taking a tablet. Now there are many centers for treatment and the government pays more attention to addicted people. And there is a ministry here to help drug-addicted people.

***

Nowadays, people are graduating with good grades from universities. They go and search for jobs, but they cannot get them. For my own job, funding is provided by foreign countries. Once 2014 comes, foreign forces will leave and it is concern for all. We are all concerned, scared. But with all these challenges and with all this thinking that comes to our minds, we still try to believe that even after the foreign forces leave Afghanistan, we can stand on our own feet. And that we should still help these people on our own, somehow. But we understand that we are losing our budgets.

And the other concern we have is that, right now, there are organizations working against drug sellers, working against people who are importing, using, producing drugs, but when the foreign forces leave, there will be insecurity. And that insecurity will increase the rate of drug sellers and drug users and drug importers. That's a big concern, because it is a big problem for us, we will have even more people addicted to the drugs. Now, there are organizations who are taking care of child labor, street children and other children, but in the future there won't be such a thing. That will make more children drug users.

But at least for now, many of our patients, they have a normal life. We have a good feeling that we have rescued them. Not only rescued the individuals, but their families. The people who are discharged, sometimes they come back to visit us. They bring their children with them.

They are completely different from what they used be.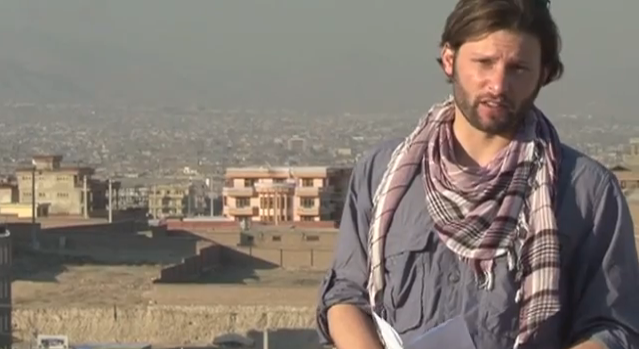 As U.S. prepares to withdraw its troops from Afghanistan, journalist Jeffrey Stern looks at how the...
RELATED ISSUES

Governance

Issue
Conflict and Peace Building
Conflict and Peace Building