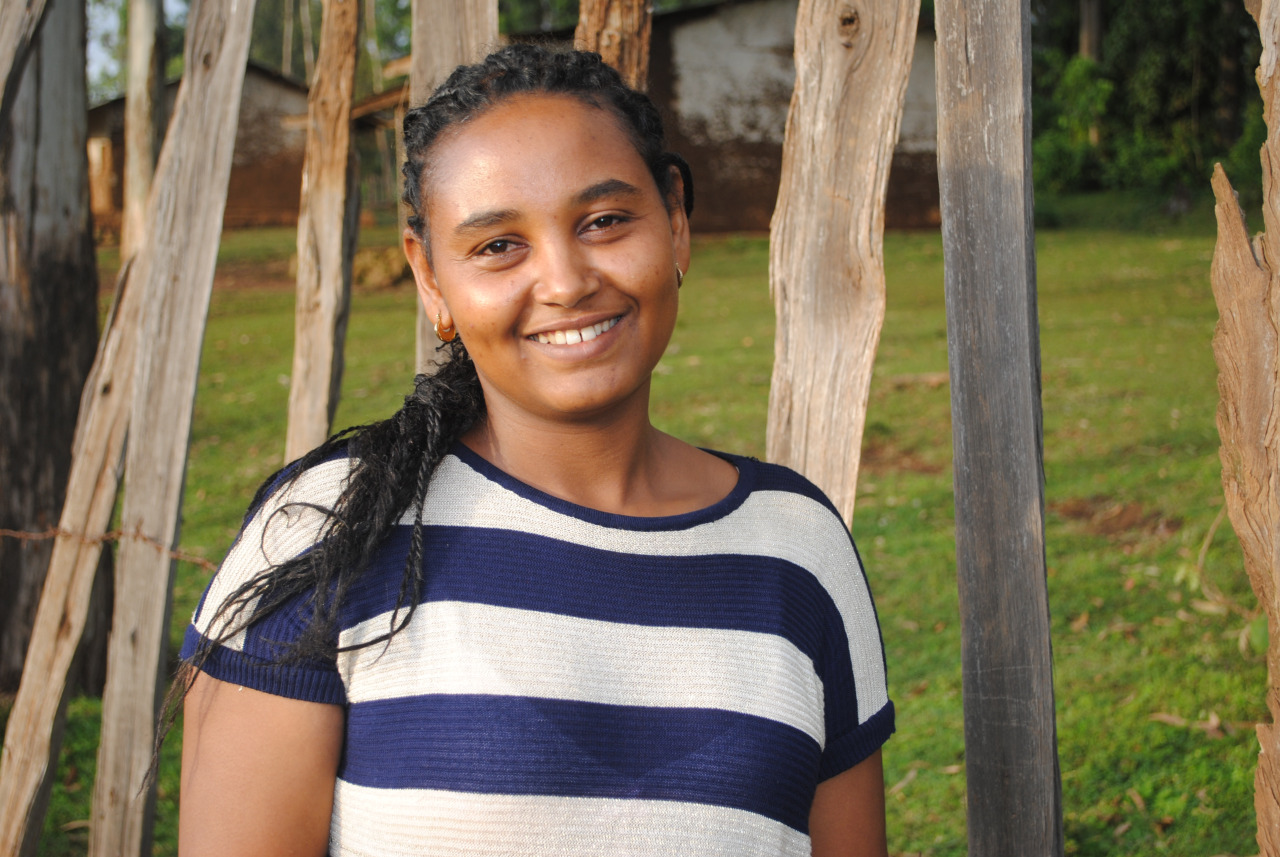 When Bogaletch Gebre starts talking about the subjugation and suffering of women and other social injustices, she becomes fiery and impassioned. Her tone becomes strident. Fierceness emanates from her even though her eyes are shielded behind the dark glasses she wears after an eye operation went awry years ago. This toughness is hardly surprising considering Gebre has spearheaded the eradication of female genital mutilation (FGM) in parts of southern Ethiopia through Kembatti Mentti Gezzima-Tope, known as KMG, an indigenous non-governmental charitable organization she and her sister started in Kembata, Ethiopia,
But Gebre, 62, also has a dry sense of humor. As we drive on the roads of southern Ethiopia near the city of Awasa, we pass countless donkeys laboriously hauling overloaded carts piled high with goods and people. Drivers, many of whom are children, crack long whips across the donkeys' backs. I remark on the cruelty of this ubiquitous scene, of the abuse of these hard-working creatures that, ironically, rural people rely on. "It's just like women," says Gebre.
Gebre remembers that in Kembatta-Tembaro in rural Ethiopia, where she grew up, women were essentially considered beasts of burden. Fifteen years ago, virtually every girl underwent the rite of passage that involved cutting off her clitoris and labia. Today the generations-old tradition has been abandoned in Kembatta, home to some 680,000 people, as well as neighboring areas where KMG works. Nearly 4 million people benefit from KMG's community work.
"Men and women live in same house. They care for each other in a way. One is supreme over another. That has to stop in the 21st century," she says vociferously. "We cannot be mutilated alive in the 21st century. There should not be any culture or religion that puts us in that position."
She becomes incensed at the idea that FGM is a "social norm"—an idea discussed in international circles—and not a form of gender-based violence as Gebre believes. FGM "should not be allowed in any name to demean our humanity or woman's personhood," she says. "This is not a social norm, a power issue or political issue. It must be resolved by the recognition that woman should have the same human entitlement and the state has an obligation to protect its women and enforcing law it has put on paper."
That toughness was present in Gebre even as a child. It was uncommon for girls to be educated in the village where she grew up. Her local elementary school did not allow girls after the third grade. But Gebre fought to attend fourth grade with boys. Her fight for education led her to win scholarships to the only girls' boarding school in Addis Ababa at the time, then to Hebrew University in Israel and to the University of Massachusetts, Amherst as a Fulbright scholar. She left a PhD program in epidemiology at UCLA to return to Ethiopia and eventually start KMG.
Gebre remembers the date of her first talk in the church of her home town in Kembatta Tembaro. "1998, April 16," she says. "That was the first time standing up in church and preaching about these taboo subjects. I was talking about HIV/AIDS, FGM, called 'removing the dirt', bride abduction, all the things that harm women."
Gebre continues, "People were listening so silent, mesmerized. Even if you drop a pin or small thing, you could have heard. Women are nudging each other. Some were crying, kids were coughing. So many questions were asked. An elder said: You are telling us the truth. In the Bible, God said we are perfect, we cannot correct God's work. We are disobeying God. But if we listen to you and we stop removing the dirt from our daughters, who will marry our daughters?"
Yet a few years after that first talk and after many "community conversations" with people in the community, that mindset radically changed and the deep-seated tradition began to crumble. The first uncut girl was married in a public ceremony. And then tens of thousands of Ethiopians attended a celebration of uncut girls in a stadium. In the region, FGM has been virtually abandoned.
In Kembatta Tembaro I spoke to Mihret Ayele, a friendly 28-year-old uncut woman who married a few years ago. She has two children whom she delivered without complications. Her husband also participated in conversations and they have a good relationship.
"Women's rights were not respected in this area before KMG," says Ayele. "A lot of changes now. Forced marriage is stopped now. Women's rights are being respected now. Provided a lot of training by KMG. A lot of thanks for KMG Ethiopia."
RELATED ISSUES