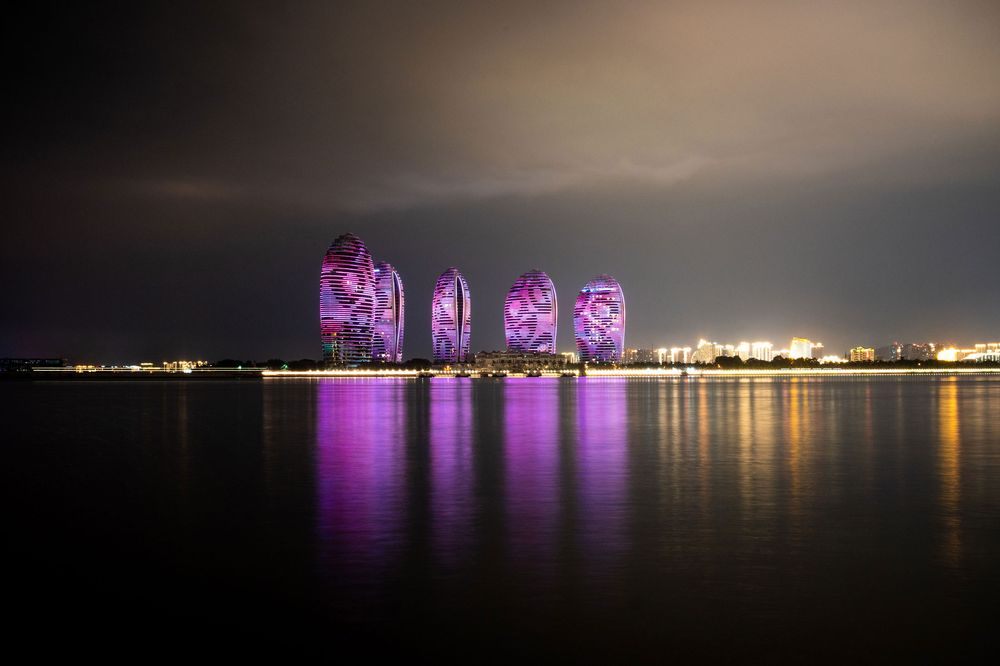 Artificial islands have become an important marketing tool for cities in developing countries seeking to lure well-to-do Chinese residents and tourists. Dubai led the way at the turn of the century with a set of man-made formations arranged in the shape of a palm frond. China's coastal provinces have seized on the trend with zeal. The country has reclaimed almost 420 square kilometers (162 square miles) in total from 2013 to 2016, according to China's State Oceanic Administration. For reference, the island of Manhattan covers 59 sq. km.
(The figures quoted above don't encompass China's land reclamation efforts in the South China Sea, where the country has used dredgers to turn reefs into islands big enough to accommodate military installations.)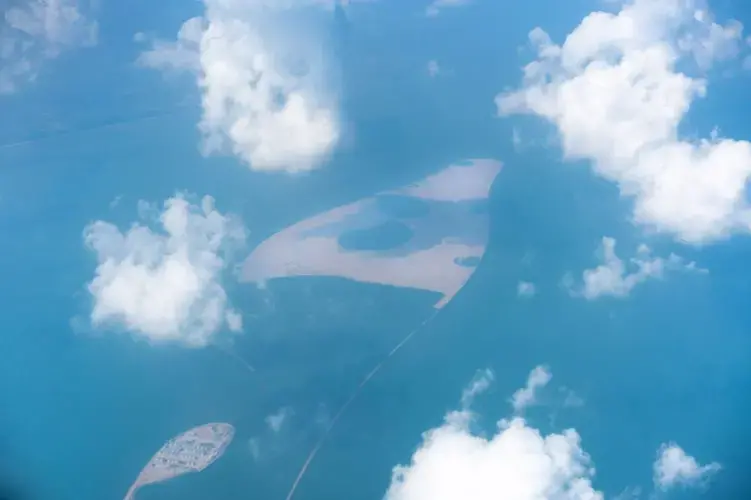 For local governments and developers, reclamation has become a quick and cheap way to create a "blank slate" of space in one of the world's fastest-urbanizing nations. Reclaimed land usually costs 140,000 yuan ($21,000) to 300,000 yuan per mu (15 mu equal one hectare, or just over 100,000 square feet). Plots of land in or near urban centers are at least 10 times more expensive.
Creation, however, is often accompanied by destruction. Coastal mangrove forests, which act as natural storm barriers and prevent soil erosion, have been wiped out in tropical areas in southern China; environmentalists blame dredging's disruptive effect on fragile ecosystems. Coral reefs are also under threat.
Alarmed, Chinese officials began imposing bans on commercial reclamation activities in January and July of last year. Public infrastructure and national defense projects could continue, but many projects by private developers—several of which had never been officially approved—were suspended, pending investigations or ecological rehabilitation.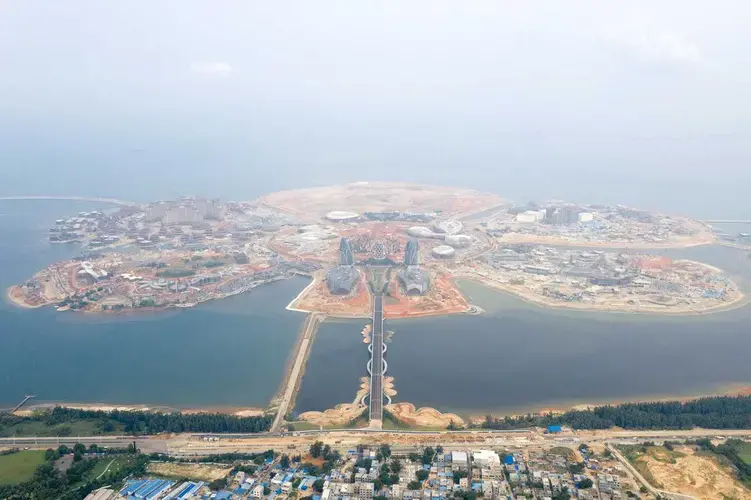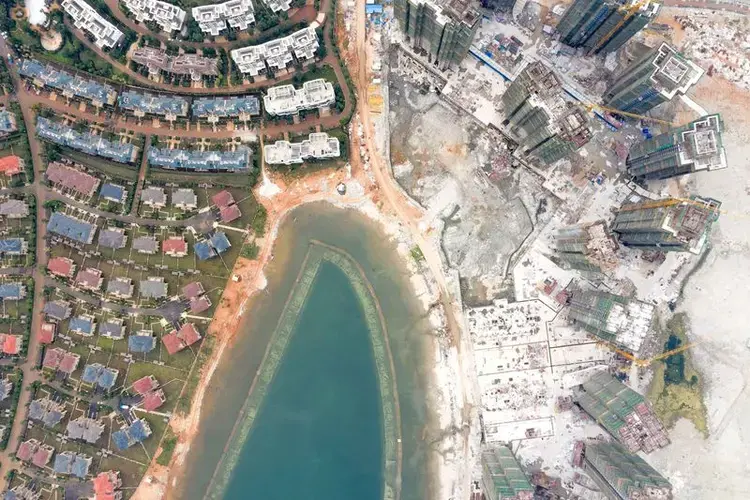 Several of the suspended projects are located in the waters surrounding Hainan, an island province at China's southernmost point that aspires to be a major tourist destination. There, developers have created artificial islands in the shape of the moon, sun, and flowers to build condos and resorts targeting upper-middle-class Chinese. Here's a more detailed look at the state of several developments in the Hainan area and elsewhere in China. —With assistance from Emma Dong and Cong Yan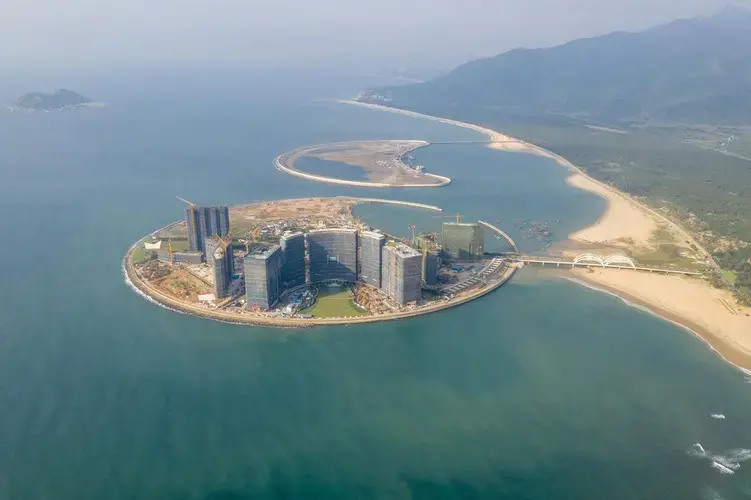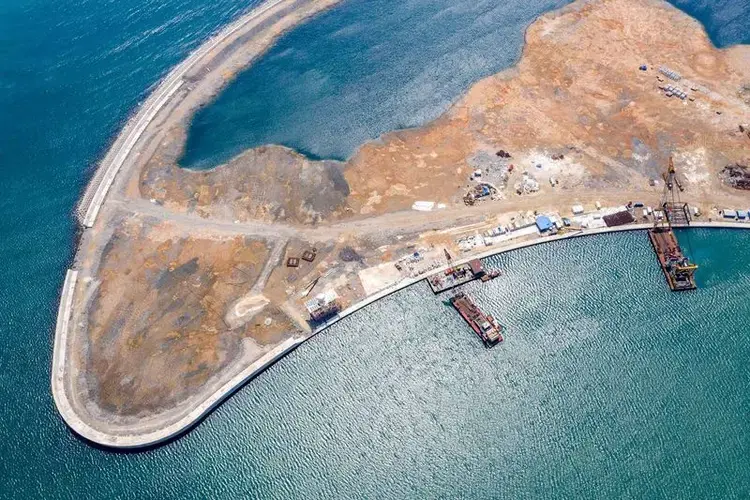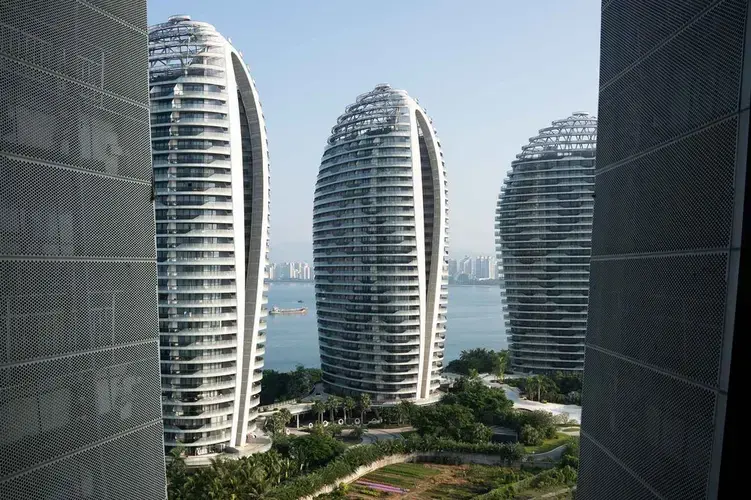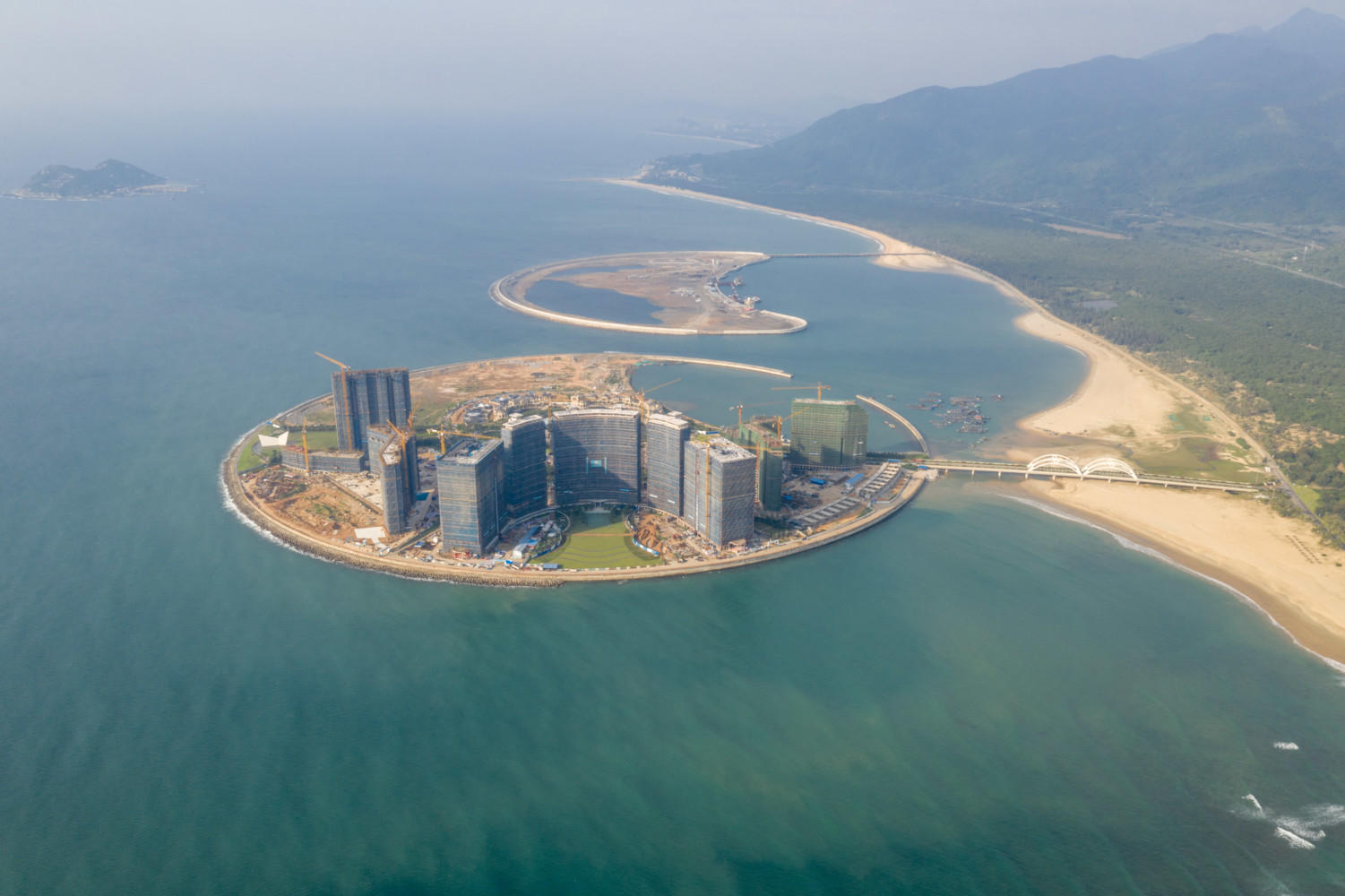 The world is running out of sand. It seems counter-intuitive but the sand, besides air and water, is...
RELATED ISSUES