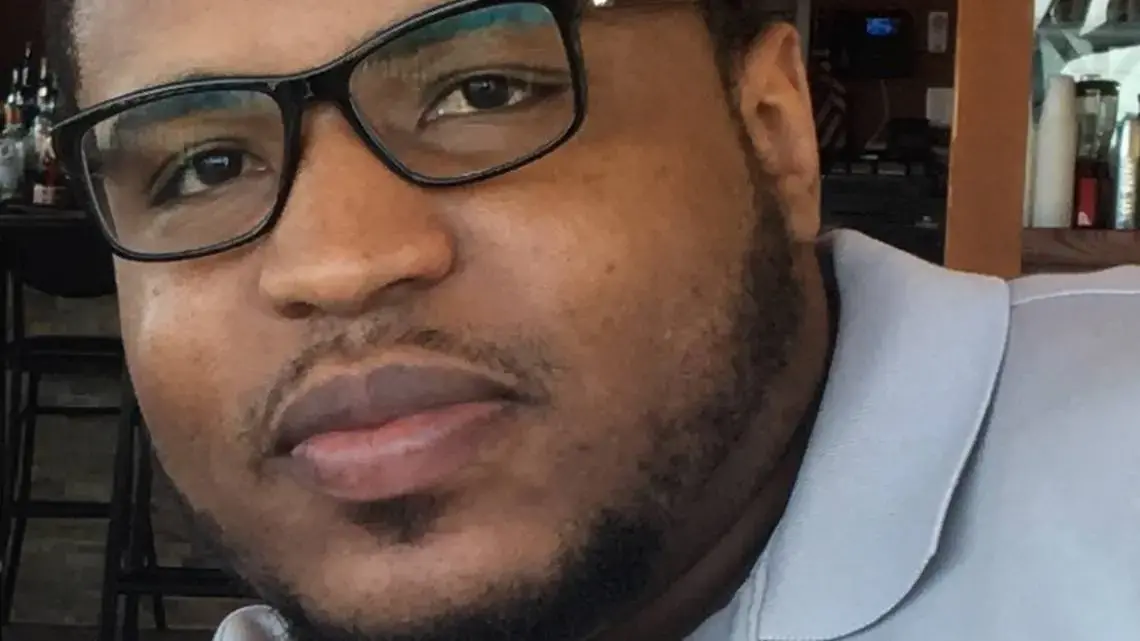 To listen to this story on audio, visit The Miami Herald. To read this story in Spanish, visit El Nuevo Herald.
---
PORT-AU-PRINCE—Two years ago this month, Paul Pierrilus' life became one traumatic experience after another: gang checkpoints, kidnapping lookouts, fuel and food shortages.
Born in St. Martin in the French Caribbean to Haitian parents, Pierrilus was taken into U.S. immigration custody in Manhattan on Jan. 11, 2021, in what he believed was a regular check-in. He was flown to Alexandria, Louisiana, for deportation to Haiti — a country he wasn't born in, and had never set foot in during his 40 years.
The day before that flight, Pierrilus got a last-minute reprieve thanks to efforts by advocates and a New York congressman to halt his deportation. The next day, President-elect Joe Biden was sworn in and issued an executive order halting all deportation flights during his first 100 days.
Despite the order, Pierrilus, a financial consultant from Rockland County, N.Y., found himself shackled and placed on a U.S. Immigration and Customs Enforcement flight to Haiti.
---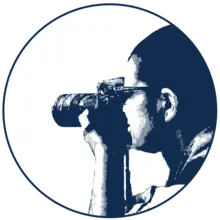 As a nonprofit journalism organization, we depend on your support to fund more than 170 reporting projects every year on critical global and local issues. Donate any amount today to become a Pulitzer Center Champion and receive exclusive benefits!
---
Now, as advocates mark the two-year anniversary of Pierrilus' deportation to Haiti, they are demanding that the Biden administration bring him back to the United States. And there is precedent for their request. In 2006 ICE tried to deport Pierrilus' brother, Daniel Pierrilus, who was also in immigration trouble, to Haiti. When he arrived in Port-au-Prince, Haitian officials sent him back, the family previously said, because he wasn't born in the country.
"Since the day of his arrival, Paul, now 42 years old, has lived in hiding for his safety during one of the most unstable and dangerous times in Haiti's modern history," the Haitian Bridge Alliance, an immigration advocacy group in San Diego, said in a statement. "Haiti's ambassador to the U.S., Bocchit Edmond, said at the time, 'Mr. Pierrilus isn't a Haitian citizen & thus can't be sent to Haiti.'"
In an interview with the Miami Herald in Port-au-Prince, Pierrilus says he has yet to find his footing in Haiti. He has lived through a presidential assassination, two gang blockades of the country's main fuel terminal and ongoing gang violence and kidnappings.
He rarely ventures out into the streets unless necessary and doesn't receive visitors at home. Instead of allowing a journalist to see how he was living, Pierrilus offered to meet in the courtyard of a local hotel, accompanied by a friend.
Though he agreed to talk about his life in the country and his ongoing effort to get back to the U.S., he declined to have his photo taken, preferring to remain as anonymous as possible while in Haiti, where deportees from the U.S. are not looked upon favorably.
"It doesn't sit well with me to know that I don't belong here and the way that I got here and how it was done," said Pierrilus, who has started studying a translated version of the Haitian Constitution to see if there is a case he can make for his return to the U.S. "What makes things all the worse is when your friends that you grew up with are getting married, and then you can't attend or somebody that you grew up with in the neighborhood, they pass away and you can't pay your respects."
Pierrilus ended up in immigration trouble after he ran afoul of the law with a drug offense as an undocumented immigrant. He spent 14 years on immigration supervision with check-ins about once a year.
While there was always a possibility that one day an immigration appointment could turn into a detention, Pierrilus believed in his case it would be a remote possibility. His lack of citizenship in any country made him stateless, and he said he had multiple documents showing he wasn't a citizen of Haiti.
"I had like, at least like six or seven different documents that say that," he said.
The Miami Herald reached out to the Department of Homeland Security on several occasions last year asking about Pierrilus's deportation, and the agency did not respond.
Guerline Jozef, co-founder and executive director of Haitian Bridge Alliance, said she believes Pierrilus was "targeted" by the Trump administration based on his Haitian background.
In addition to deporting thousands of Haitians who illegally crossed the U.S.-Mexico border, President Trump tried to end Temporary Protected Status for Haitians and others before being blocked by federal courts. The humanitarian program allows undocumented immigrants of certain countries to live and work temporarily in the United States due to conditions in their homeland.
"After repeated attempts by the Trump administration to deport him, the Biden administration finally did," Jozef said of Pierrilus. "Paul had never been to Haiti, did not speak Haitian Kreyol, and is not a citizen of Haiti. We ask the Biden administration to establish a meaningful opportunity to return him home to reunite with his family and community in New York, in light of his cruel and unjust deportation."
Sarah Decker, a staff attorney at the Robert F. Kennedy Human Rights organization, said Pierrilus' story shows the violence and abuse Haitian immigrants in the United States face at every juncture of the criminal and immigration systems.
"We know that U.S. immigration policy has historically singled out Haitians for deportation and has consistently blocked them from accessing the protection they are entitled to under U.S. and international law," Decker said. "Despite the fact that Paul lived in New York with his family and community for over 30 years … he was taken from his family, without any notice or warning by Immigration and Customs Enforcement and disappeared.
"In light of the current conditions in Haiti, his deportation can only be understood as an unconscionable act of targeted violence," she added.
Mondaire Jones, a former U.S. representative for the area covering Pierrilus' home of Rockland County, whose office had worked to get the initial stay on Pierrilus' deportation, said he was shocked to learn that ICE had pressed forward two weeks later in apparent defiance of President Biden's executive order halting deportations for 100 days.
"The Biden White House has recognized the humanitarian and political crises in Haiti through a series of actions including extensions of TPS," Jones said. "In the same way that U.S. policy prohibits deportations to Ukraine due to dangerous conditions there. We should not be deporting people to Haiti."
Pierrilus said he has no choice but to take it day by day in Haiti, where he remains in limbo and, like most Haitians, afraid for his safety. On Tuesday, a former president of the Haitian Senate, Simon Dieusel Desras, confirmed to the Herald that he narrowly escaped a gang attack when his car was riddled with bullets and his driver injured as they traveled through the capital.
Pierrilus said he often hears about what's happening from friends and family who reach out to ask if he's OK after hearing news from Haiti.
"My life is spent pretty much in the house and all day on the internet. And that's pretty much it," he said.
Sometimes he can avoid having to go out. One day he left home to go find a new place to live because he couldn't take the constant shooting in the neighborhood.
While headed back home through Tabarre, the suburb where the U.S. Embassy is located between two gang strongholds, Pierrilus said he heard shooting and his motorcycle taxi driver stopped and decided to wait it out.
"Everybody tells you … just stop and wait for things to cool off," he said. But things didn't cool off.
"I hear the gunshots and like a good few minutes afterward, I see a car with a white truck with a bunch of bullets in it and the windows are shattered and the guy has blood [pouring] from his face," said Pierrilus.
"As soon as it happened, I relocated," he said, noting that he had been staying with friends of his family, whom he met upon his arrival in Haiti, on the eastern outskirts of the capital. "When you hear about things happening, it's different than when you actually see them."
RELATED ISSUES