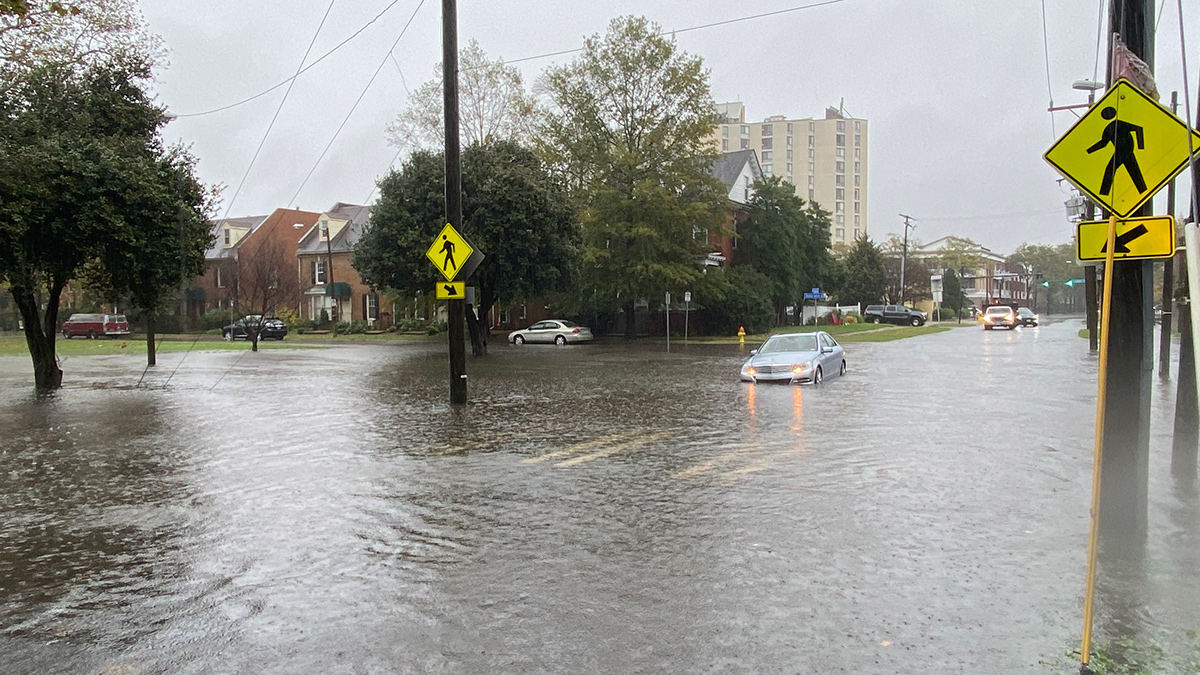 Larry Mason's kids usually have a simple way of getting to and from school in Virginia Beach — the school bus. 
But that changes when the city floods. On those days, his wife is their mode of transportation, even though it's a financial sacrifice. 
Mason is salaried and in the Navy, but his wife works hourly as a speech language pathologist. Every time she drives them to and from school, she loses work, costing the family about $1,000 a month in income during the rainy season in early fall. 
---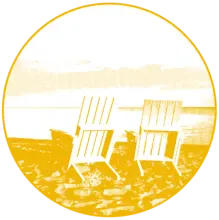 As a nonprofit journalism organization, we depend on your support to fund our nationwide Connected Coastlines climate reporting. Donate any amount today to become a Pulitzer Center Champion and receive exclusive benefits!
---
"She's not seeing clients in those instances," Mason said. "It's a risk-averse approach" to make sure they arrive at school and home safely, he said. 
This is a dilemma parents and school administrators are increasingly facing as flooding leaves roads impassable around Hampton Roads. School district officials say they must watch the weather and often alter school bus routes when streets flood. 
"We have things in place and we've been dealing with this issue more and more as sea level rises," said Sean Barnes, director of transportation for Virginia Beach City Public Schools.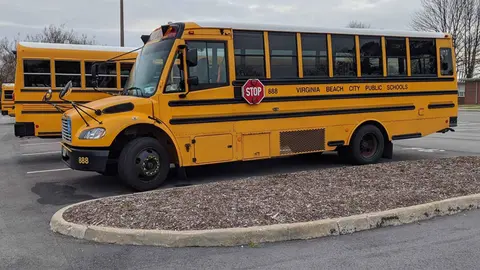 Over the last few years, Virginia Beach school officials have decided that if a city road shuts down due to flooding, school buses will pick students up and drop them off on higher-elevated roads that are less likely to flood. Barnes said drivers will let parents know ahead of time where the school buses will stop.
Hampton City Schools follows a similar backup plan when flooding may make it difficult for students to walk to a bus stop. 
"Hampton City Schools' transportation department looks at routes and plans alternate pickup and/or drop off points if needed in order to be proactive when a large Nor'easter/flooding is forecasted," the district's spokeswoman Kellie Goral wrote in an email.  
Floods have never prevented buses from getting in or out of school, Goral noted. But if the flooding is especially bad on city streets, the school district will keep children home via virtual learning. 
In Portsmouth, district officials also adjust school schedules due to delays in morning and afternoon commutes. 
"Our Auxiliary Services Department and our Chief Schools Officer monitor weather reports closely to make the best proactive decisions possible," the school district's spokeswoman Lauren Nolasco wrote in an email. "If flooding is significant, we have closed schools for the day (especially in cases where the city will use school buildings as shelters for residents)." 
School district officials around the region said transporting children to and from school may only get harder as seas rise. 
Hampton Roads is experiencing the fastest rate of sea level rise on the East Coast. Waters around the region have gone up nearly 20 inches over the last century, and they're expected to rise nearly 7 feet by 2100. 
"Many of the streets that are flooding now have always flooded," said Barnes, the Virginia Beach schools transportation director. "That's why it's important to look at both historical and predictive data."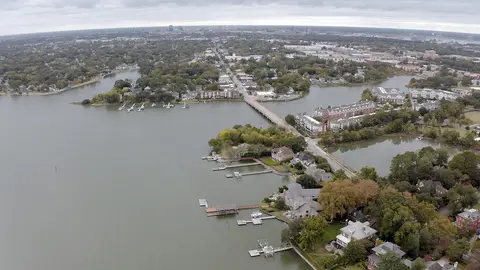 Barnes touted city efforts to make roads more resilient to the rising seas, including Virginia Beach's recent bond referendum. 
The city plans to borrow nearly $570 million to fund 21 flood-reduction projects over the next decade. They include adding pump stations and flood barriers around Windsor Woods and London Bridge Creek; improving drainage around Chubb Lake and the Central Beach District; and converting Bow Creek Golf Course into a recreational space with stormwater retention ponds. 
The city will pay off the debt by increasing real estate taxes.
"Each part of our city is unique and different and the solutions are gonna be a little different, from a drainage and infrastructure perspective," said Tony Arnold, executive director of facilities services for Virginia Beach City Public Schools. "It's long overdue." 
RELATED ISSUES
RELATED INITIATIVES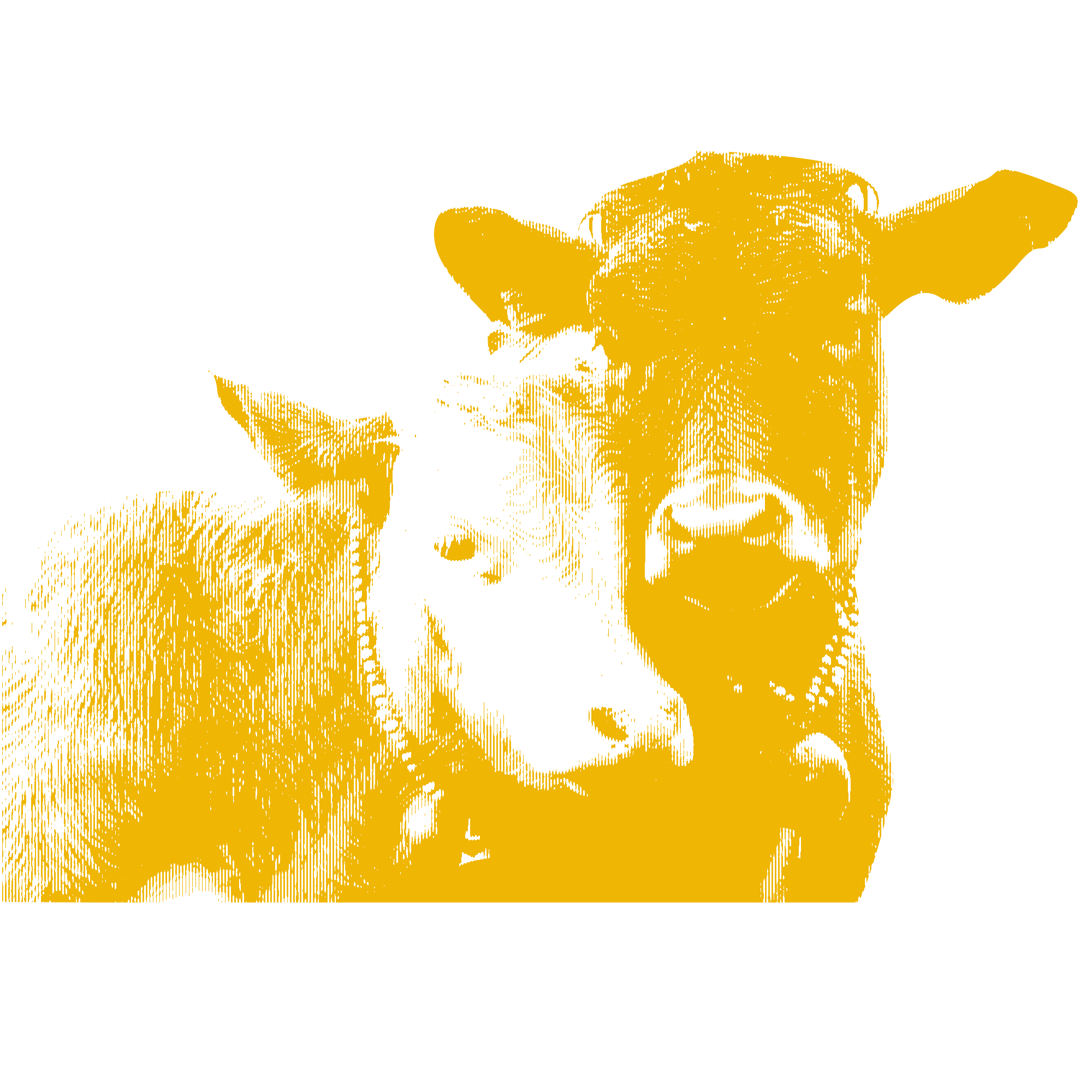 Initiative
Bringing Stories Home
Bringing Stories Home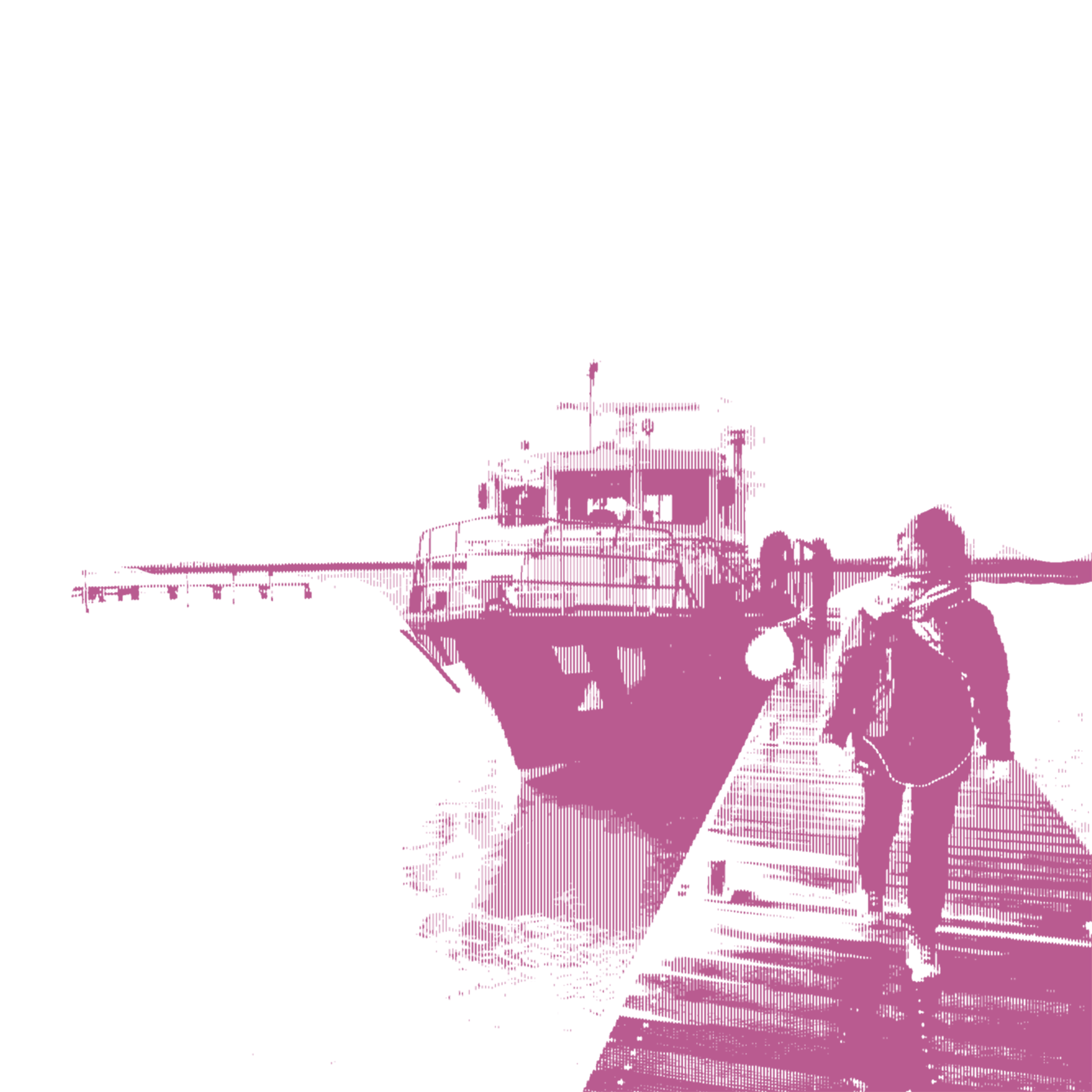 Initiative
Connected Coastlines
Connected Coastlines