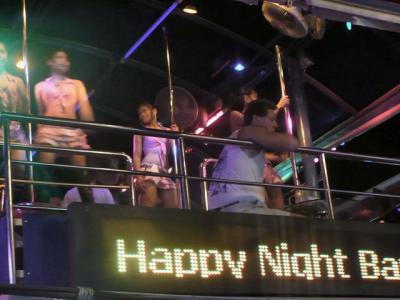 BANGKOK, Thailand — Narisaraporn Asipong, a matronly social worker at the "Mercy Center" shelter met 8-year-old Niran (a pseudonym) five years ago in Klong Toey, Bangkok's largest concentration of slum communities.

"His step-father was beating him so he was scared to go home," says Asipong, who has worked with street children for the last seven years. "He came with me to Mercy Center and I enrolled him in school." A year later, Niran returned home because he missed his mother. "One day, I saw him on the streets again," she says. "He looked very skinny and unhealthy."

Asipong was not surprised when she heard that Niran was living with an older man who offered him food, money and video games in exchange for sexual favors. "There are groups of people who take advantage of children and sexually exploit them," says Asipong. "The children get tricked easily because of promises of quick money."

Niran told Asipong he was sick, and had HIV/AIDS. The United Nations estimates that 1 percent of Thailand's population is infected with the HIV virus — nearly three times the rate in the U.S. "When I last saw Niran in the hospital he told me that he wanted to be a good boy again," says Asipong. On Aug. 22, 2009, Aspiong attended Niran's cremation ceremony in Kanchanabuori, Thailand.

Niran was just one of the estimated 1.8 million children worldwide trapped in the multi-billion dollar commercial sex trade every year. Commercial sexual exploitation of children is booming according to a new global report, and governments are not doing enough to protect young people.

Continue reading the full article at GlobalPost.