Story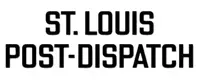 December 5, 2005
Case shows U.S. outsources interrogation, some say
The following article ran as part of a seven-part series by Jon Sawyer and Tim Townsend, originally published in the St. Louis Post-Dispatch December 4-11, 2005.
ALEXANDRIA, Va.
As Attorney General Alberto Gonzales stumbled through an awkward pre-Thanksgiving defense of the administration's counter-terrorism legal strategy, he couldn't know that a jury in an Alexandria, Va., federal court was about to give that strategy a boost.
Gonzales was explaining why the government had decided after three years to try suspected terrorist Jose Padilla in federal court - and drop the most notorious of charges that Gonzales's predecessor, John Ashcroft, had announced with such fanfare in 2002, that Padilla was conspiring to unleash a "dirty" radioactive bomb on American civilians.
Lawyers familiar with the case quickly noted what Gonzales tried hard to evade: that the "dirty bomb" allegations relied on information obtained during aggressive interrogation by U.S. intelligence personnel of senior al-Qaida members, using techniques that prosecutors were loathe to expose to cross examination in open court.
A few hours later, across the Potomac River in Virginia, a verdict was delivered in another terrorism case against a U.S. citizen in which interrogation was at issue. But in that case, the questioning was done by foreign authorities and became key evidence used to convict the defendant, Ahmed Abu Ali, 24, of conspiring to assassinate President George W. Bush and hijack commercial airliners.
The government's victory laid out a prosecutorial road map for getting around the legal and public-relations sensitivities in dealing with the tough tactics used to gather evidence against terrorist suspects. The case against Abu Ali was based almost entirely on Abu Ali's confession, obtained not under the rules governing U.S. police procedures but behind closed doors in Saudi Arabia, a nation long associated with torture and abuse.
The prosecution of Abu Ali was headed by Paul McNulty, U.S. attorney for the eastern district of Virginia and the man just nominated as deputy attorney general. He issued a statement after the verdict declaring that the case "firmly established Abu Ali as a dangerous terrorist who posed a grave threat to our national security." A Washington Post editorial hailed "an outcome that has happened too infrequently in the war on terrorism: a conviction in a major case following the regular rules."
Yet to members of the local Muslim community, and at least some independent observers, what happened in the Alexandria courtroom - and to Abu Ali - was anything but "regular."
Testimony of torture
Abu Ali is an American Muslim whose parents are natives of Jordan. When he was arrested by Saudi authorities in June 2003 he was a 21-year-old student at the University of Medina. He was held there without charge until February, for months at a time in solitary confinement, denied access to his family and to a lawyer.
U.S. officials insisted that they had no hand in Abu Ali's detention - even as Saudi officials speaking on background to the Post-Dispatch and other news organizations said they were holding him only for U.S. convenience. Consular officers at the U.S. embassy in Riyadh assured Abu Ali's family that they were pressing for his release - even as FBI agents on the scene fed questions to Saudi interrogators and were given the opportunity to interrogate him themselves.
A grand jury in Virginia indicted Abu Ali in February and he was returned to the United States to stand trial. The surprise development short-circuited a habeas corpus case Abu Ali's family had brought on his behalf in the District of Columbia, in which the judge had ordered the administration to reveal the nature of its role in the Saudi detention.
During a pretrial hearing, Abu Ali testified he had been beaten by officers of the Saudi Mubahith, or state security service. U.S. District Judge Gerald Bruce Lee denied a defense motion to throw out Abu Ali's confession; he said he did not find credible the defendant's claim that he had been tortured.
He also barred the defense from introducing evidence that documented torture in Saudi Arabia, including the State Department's annual human rights report detailing the country's "abuse of prisoners, including beatings, whippings and sleep deprivation."
Assistant U.S. Attorney David Laufman said defense claims that the Saudi Mubahith officers had lied about their treatment of Abu Ali were "preposterous." The two officials appeared under pseudonyms, in depositions videotaped earlier. Defense attorneys questioned them during the depositions but were given no opportunity to cross examine the Saudis in court.
"A simple confession"
In his closing statement, Assistant U.S. Attorney Stephen Campbell acknowledged that "this is a simple confession case." And a highly dramatic one at that, with a relaxed-looking Abu Ali declaring on videotape that he came up with the idea of assassinating Bush because he "wanted to be the brains of the plan." He said he aimed to get close enough to shoot Bush or, failing that, to attack with a car bomb.
What the case lacked was corroboration - physical proof beyond Abu Ali's own words and material Saudi agents had gathered from an al-Qaida safe house prior to Abu Ali's arrest, material he then cited in his confession. The prosecutors were reduced to highlighting a handgun magazine found in the Virginia home of Abu Ali's family and a book by al-Qaida leader Ayman al-Zawahari.
In his confession, Abu Ali named only one person with whom he had discussed the alleged assassination plot. That person was killed in a shoot-out by Saudi police shortly after Abu Ali's arrest.
The jury spent nearly three full days reviewing the case but there was never any doubt as to the guilty verdict, said a juror who spoke to the Post-Dispatch on condition that her name not be used. Abu Ali's videotaped confession was key, she said, as was the jurors' belief that Abu Ali didn't appear in the videotape to show signs of torture.
The juror was misinformed, however, as to a key timeline in the case. She said it was her understanding that Abu Ali claimed to have been beaten until "just a few days" before the videotaped confession. The defense team contended in court that the beating took place during the first two days after Abu Ali's arrest; the confession was not videotaped until after 47 days.
The Saudi security officers acknowledged that during those nearly seven weeks Abu Ali was held in solitary confinement. He was subjected to post-midnight interrogations nearly every night as a convenience to him, they said, because it was cooler than during the day. Immediately after videotaping the confession he was released to the prison's general population.
Whose justice?
The juror said the Saudi testimony struck her and other jurors as credible but she also said that to her knowledge none of the jurors were aware of Saudi Arabia's documented history of prisoner abuse.
"I can only make my decision based on what the judge deems to be necessary information for us to hear," this juror said.
"I wasn't allowed to look up anything about Saudi jails."
The jury was unmoved, she said, by the closing statement of defense attorney Khurrum Wahid, an impassioned plea that Abu Ali's treatment was not in keeping with American standards of arrest, interrogation or trial.
"This is a case about taint - the taint of the Mubahith confession machine," Wahid said. "They arrested him and subjected him to their brand of justice. That's not our brand of justice."
That brand of justice was good enough, however, for the 12 jurors in Alexandria, Va. The Abu Ali case in that sense was a landmark - the first successful "outsourcing" of an American citizen for interrogation and confession abroad. It will not likely be the last.
"Nothing about this case followed the regular rules," said Georgetown University Law Center professor David Cole, in a statement objecting to the Washington Post editorial praising the legal disposition of Abu Ali's case.
Cole represented Abu Ali's family in the lawsuit alleging U.S. complicity in his Saudi detention. He noted that Abu Ali was returned to this country last winter only after the federal judge in that first case demanded that the Justice Department reveal its role in his detention.
Cole said the verdict raised the possibility - he hoped unlikely - of "a novel way" around the obstacles the administration has encountered in cases, like Padilla, that rest on direct U.S. interrogation.
The solution? "Having other nations do our dirty work, and then bringing defendants to trial here."