Alifa Bristy was a lucky baby. She was one of only 350 infants in the crowded slums of Dhaka, the capital of Bangladesh, who received the rotavirus vaccine as part of a clinical study in 2012. Rotavirus is a major cause of severe diarrhea worldwide, and if untreated it can lead to dehydration and death. Every year in Bangladesh the disease is responsible for nearly 6,000 deaths of children under age five. The vaccine is not currently paid for by Bangladesh's Expanded Programme on Immunization, which means that families have to cover the cost—prohibitively expensive for many—out of pocket. So when a researcher approached Alifa's mother, Azgori, about enrolling in the study, she was eager for the opportunity to protect her baby from the diarrheal disease.

But for Alifa the rotavirus vaccine did not work the way it was supposed to. Within several months of receiving the two-dose immunization, she had diarrhea five times in one night. Azgori rushed her to the same clinic where she had received the immunizations. Alifa was given oral rehydration solution, the common treatment for diarrhea, and she recovered after a few days.

The next year, however, Alifa suffered an even more severe bout of diarrhea and had to go the hospital. Lab tests showed that both episodes had been caused by rotavirus infection. When I met Alifa and her mother at the clinic in December 2015, the bouts of diarrhea had stopped, but Azgori remained worried that her daughter, now three years old, could develop diarrhea yet again.

Speaking Bengali in a soft voice, Azgori asks me a question for which no one has yet been able to provide a satisfactory answer: "Why did my child develop diarrhea if she had the vaccine?"

Azgori is probably not the only mother asking that question.

To read the full story in Health Affairs (paywall protected) click here.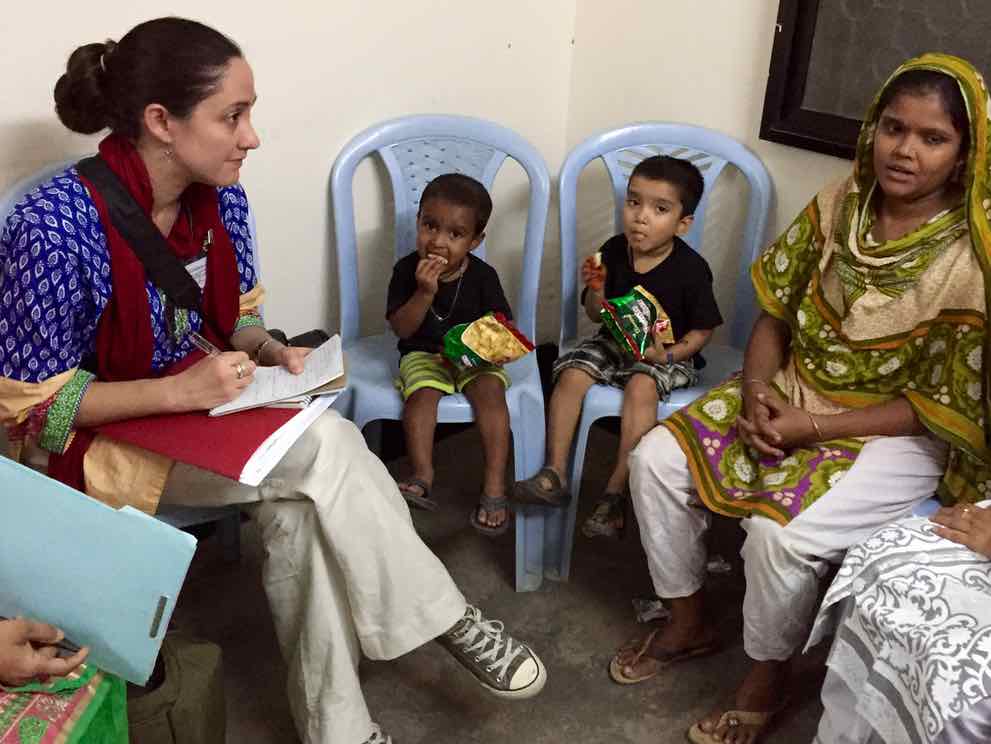 Why does the rotavirus vaccine only prevent 43 percent of young children in Bangladesh from getting...
RELATED ISSUES