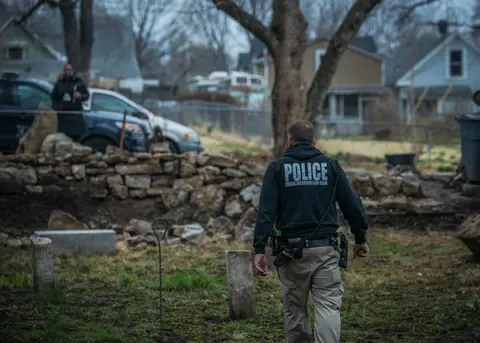 Dear Mayor Bill de Blasio, 
Perhaps it's only in the long run, if at all, that we recognize the impact of a teacher cold-calling us in class, a parent making us lunch for school every day, a friend stating their opinion on an issue bothering us, or even a neighbor asking us how we are doing. But other actions are more direct and personal for those suffering from mental illnesses. Small things accumulate, and bigger things fall apart. 
In the United States, there are 10 times as many mentally ill people serving sentences in jails, and prisons than there are admitted to state hospitals receiving treatment. Stigma, financial concerns, and lack of awareness are among many factors that make this ratio vastly disproportionate. However, it is crucial to minimize these impediments in New York City, the city with the highest population, highest number of homeless people with just under 80,000, 16% of its residents living in poverty, and approximately 57% of its population identifying as people of color. These are exactly the types of environments in which mental health issues are the most prevalent. In a story forPBS NewsHour and the Pulitzer Center, "Jailing the Mentally Ill," journalists John Yang and Frank Carlson explored a solution for improving both mental health and the criminal justice system in Kansas City, Missouri: prevention by crisis intervention. 
Kansas City Assessment and Triage Center opened in late 2016 and has been providing services of all sorts ranging from employment assistance to medication, and therapy. The influence of such a mental health center is immense by pushing more criminally vulnerable people in the right direction so they don't commit relatively minor crimes like trespassing, shoplifting, public intoxication, vandalism, etc. Housing assistance and food assistance is one thing, but people should be provided with the opportunity to become independent, and accountable for themselves and their families. 
I recognize that in New York City, there can be more financial concerns than in Kansas City, as a denser population has a greater necessity for stronger public transportation, higher funding for education, etc. Nonetheless, an estimated 2 million people annually get booked into jails, and prisons nationwide. An investment towards minimizing these numbers will benefit NYC both socially and economically, as on average, NYC spends $337,524 yearly to support a single incarcerated individual. Prevention is a far more logical strategy than trying to clean up a problem later on. To work around this financial barrier even more, perhaps the NYC Department of Health, and Mental Hygiene can partner with a few of NYC's many higher education institutions like Columbia University, or New York University to create low-cost organizations with high-quality interns, as well as a couple of paid-workers like office managers and receptionists to manage general technicalities. Graduate students pursuing their education in the social science field can develop their skills, and gain experience in rehabilitating and educating the city's vulnerable people, who can, in turn develop social skills, job skills, and overall stable health to transition into a functioning member of society. 
Mental health and criminality have a huge correlation, Mr. De Blasio. I ask you to consider reallocating some money, whether it be from the criminal justice system or other parts of the city's economy to fix the process rather than just handling the outcome. 1 in 5 New Yorkers experience symptoms of mental illnesses each year, but it only takes a few seconds for people to make a mistake that will vastly affect their futures. We need to care about the vulnerable members of our city, because their futures are part of our futures, too. 
Best, 
Radiah Jamil
---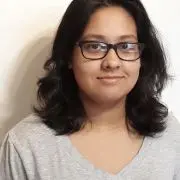 Radiah Jamil was born and raised in Queens, New York, and is currently a junior at The Brooklyn Latin School. Radiah loves to write in a variety of literary genres such as drama, poetry, nonfiction, and fiction. She is interested in psychology too, and she combines this interest with writing as she is a researcher and writer in the social science sectors of the International Socioeconomic Laboratory and Finxerunt. She also likes to play sports both in her free time and extracurricularly as she partakes in varsity basketball and volleyball at Brooklyn Latin.
Read more winning entries from the 2020 Local Letters for Global Change contest!