Project March 10, 2011
The Pulitzer Center Student Journalism Challenge: Global Water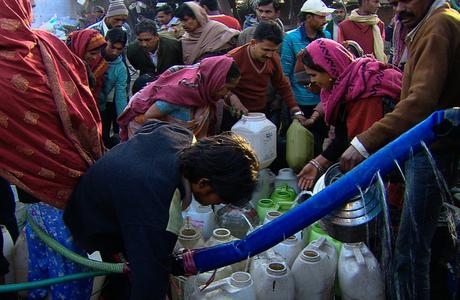 The Pulitzer Center announces a new education partnership with Student News Action Network, an online forum that enables student journalists from secondary schools across the globe to use new media to address critical local and global issues in a peer-driven environment.

Our first joint-initiative is the Pulitzer Center Student Journalism Challenge: Global Water. The theme of the reporting contest is urban water systems, which is also the focus of World Water Day 2011 (March 22).

Entries will be accepted until the April 8th deadline. Students 18 and younger from schools around the world are invited to enter.

The winner will receive an iPad 2 and mentoring from a Pulitzer Center journalist to complete a reporting project of his or her choice. The resulting work will be published and featured on the Pulitzer Center and NewsAction websites.

For contest criteria and to learn how to submit reports, visit the Contest Page at Student News Action.
RELATED ISSUES