Do you want to report on the ocean but don't know where to start? From climate impacts, to fisheries, deep-sea mining and pollution, there are many sources of stories and data. As we launch the new Ocean Reporting Network fellowship, we have prepared an Ocean Reporting Toolkit that you may find useful to support your work. As well as the fellowship scheme, we are also supporting individual story grants for "deep dives" into the challenges facing our ocean.
The information is sorted by themes of interest.
1. Satellite Imagery
2. Vessel Ownership and Tracking
*AIS stands for Automatic Identification System. 
3. Illegal, Unreported, and Unregulated Fishing (IUU Fishing) 
Combined IUU Vessel list - Up-to-date information on all fishing and related vessels that appear on the illegal, unregulated, and unreported (IUU) fishing vessel lists. 
Carrier Vessel Portal - Tracks ship movement from Global Fishing Watch.
Fish-I Africa - Intergovernmental initiative to track fishing in East Africa.
4. Money Trails and Supply Chains
5. Deep Sea Mining
6. Legal
7. Academic
There are both free and paid academic journals and databases available. Here, we will list the free ressources. 
There are also some research groups and think tanks such as: 
8. Reporting Guides
Further Inspiration
Some of the strongest examples of Pulitzer Center-supported ocean reporting from the past several years include:
If you have questions or would like to recommend unlisted tools that facilitate ocean reporting, please feel free to contact Fernanda at [email protected]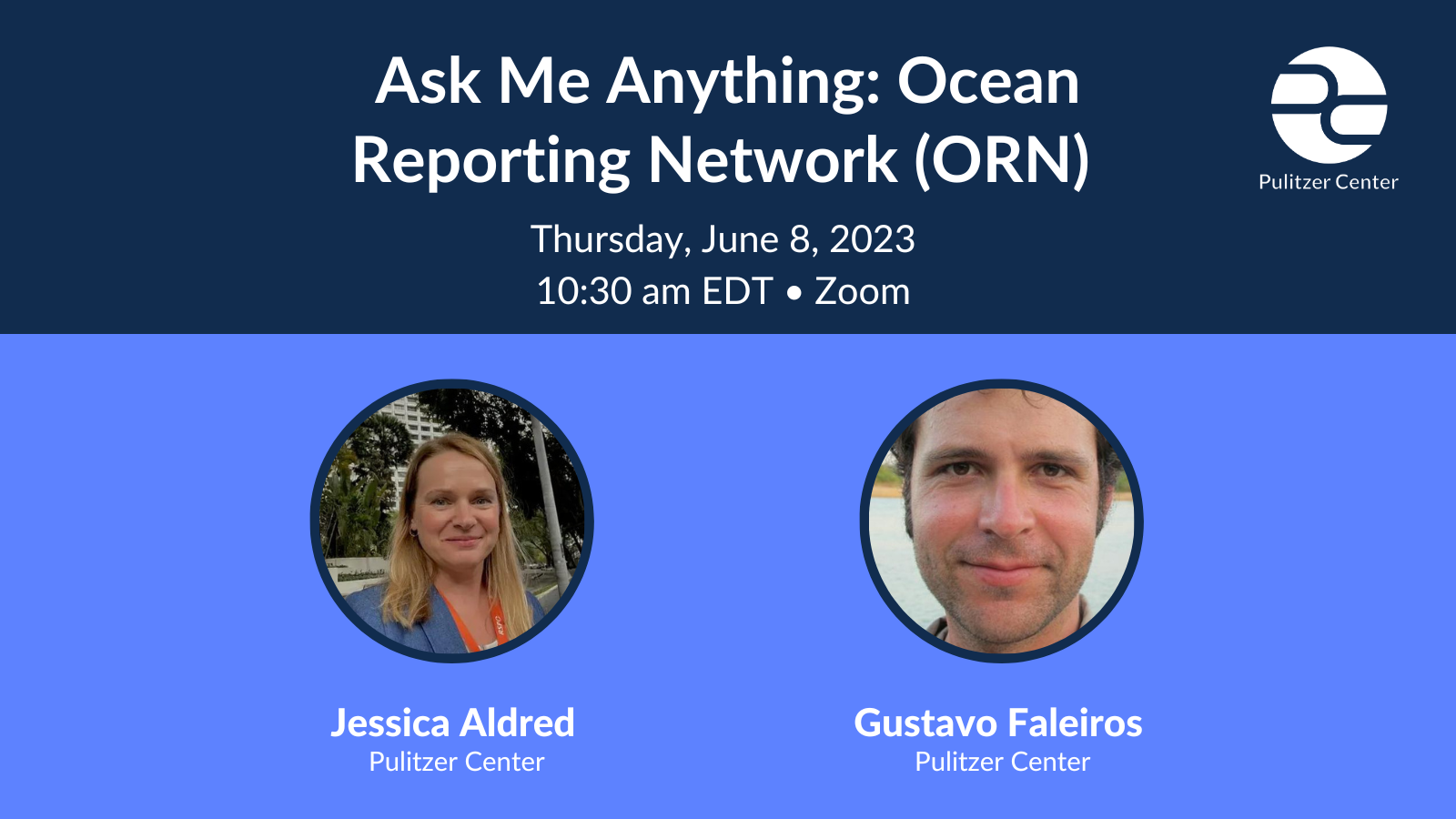 To celebrate Ocean's Day on June 8, 2023, the Pulitzer Center will host a conversation with Jessica...
RELATED INITIATIVES
RELATED ISSUES