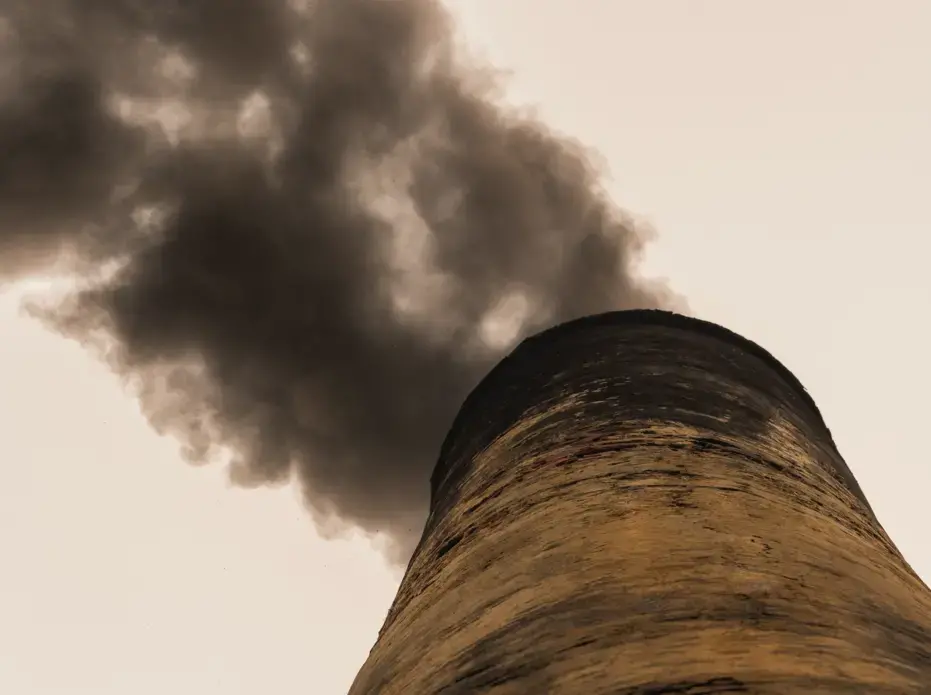 Dear Congressman McHenry,
I'm London Skinner, an eighth grader at Francine Delany New School in Asheville, North Carolina. I am writing to you because I feel that not enough change is being made in order to keep North Carolina, the U.S., or the world's air clean, and the people healthy. In a Pulitzer Center article I read by Larry C. Price and Gayathri Vaidyanathan and titled "The Weight of Numbers: Air Pollution and PM2.5," it was explained that air pollution is everywhere. Coming from cars, construction areas, smokestacks, and even fires, there is almost no escape from breathing in pollutants like PM2.5, the smallest and most dangerous of all. It is currently the leading cause of heart disease, lung cancer, and respiratory infections. Around four million people are dying each year because of air pollution, making it the sixth highest risk factor for death. When we talk about these pollutants, we are often talking about human caused pollutants from the burning of fuel, forest fires, kicked up dust, and construction site debris. The groups that came together to write the article decided to travel to 7 different parts of the world and explore how even places with a great variety of terrain, status, income, and culture experience similar issues concerning their inhabitants' health due to breathing polluted air.
According to the Pulitzer Center article, in Patna, India, winter isn't something to celebrate; quite the opposite is actually true. The levels of pollution are hazardously high, meeting the Indian air quality standards only 81 out of 311 days monitored in 2017. There are more than 600 micrograms of PM2.5 per cubic meter in India, and the WHO named Patna the fifth most polluted city in the world. During the winter, the heat higher in the atmosphere traps the pollution down with the cold heat. The city of Patna and many of the places around it are in a pollution hotspot. In 2015, more than one million Indians died of causes related to air pollution, according to a recent Lancet study. If the air did become safe, four years would be added to life expectancy. These severe issues aren't just on the other side of the world. One of the other places discussed in the article is the San Joaquin Valley in California. There, an area supplying a quarter of America's food, contains cattle, dusty crops, and is constantly transporting its goods. The surrounding mountains keep the pollution generated from these sources inside the valley, creating a big bowl of pollution soup, and the nearby fires aren't making anything better. According to the ALA (American Lung Association), the air pollution in the San Joaquin Valley rises to the unhealthy range an average of 40 days a year. In the Pulitzer Center article, expert John Bachmann describes the impact of PM2.5, saying that it "appears to be the biggest source of air pollution-related health effects in the world.' Deaths in San Joaquin Valley caused by air pollution come in at around 1,300 people, and the hospital visits, missed days from school, and other effects of the air pollution are costing San Joaquin Valley $11 billion dollars each year. We are digging for oil, and we are digging our own graves.
Even though everyone is always talking about distant places in danger, air pollution is a real problem for North Carolinians too. According to the Environment North Carolina 2006 report "Air Pollution and Public Health in North Carolina" by Travis Madsen and Elizabeth Ouzts, air pollution causes 3,000 premature deaths in North Carolina alone. Every year, soot pollution causes around 200,000 asthma attacks, and 200,000 more occur from smog. The article explains how air pollution has caused "hundreds of thousands of school absences due to illness." As a student, it isn't hard to imagine that would put a damper on the student's learning. 
It saddens me to think that we now live in a world that the generations before me have known would come, but have willfully ignored the consequences. I do believe that there is hope though. The North Carolina Department of Environmental Quality describes how the state legislature has passed "The Clean Smokestacks Act, officially titled the Air Quality/Electric Utilities Act." It "requires significant actual emissions reductions from coal-fired power plants in North Carolina. The act differs from federal rules, which allow utilities to buy pollution credits from other states instead of cutting air pollution from power plants in the state." Laws like this have and will make a difference. One other type of solution to the Air Pollution crisis that has widespread support is the Carbon Tax. The Carbon Tax Center (CTC) shows that several parts of the world are currently implementing the Carbon Tax, and even Washington state and Oregon are considering passing laws for the Carbon Tax. There are even simple solutions like trying to balance out your impact on the environment. I, for example, live on a farm. I do drive a good amount each day, but my family and I are trying to make it so we won't need to buy transported products and buy things harmful to the environment. We buy products from local businesses and try not to buy unnecessary things. I know you care about our environment, and I don't want to sound cliché, but I believe that if everyone tries, we make a huge difference in our world. Thank you so much for taking the time to read this letter and I hope you take all of this into consideration. 
Sincerely,
London Skinner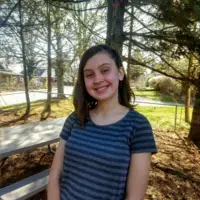 London Skinner lived most of her life in Wake Forest, NC, but now lives in Burnsville, NC on a farm with her family. She is an eighth grader at Francine Delany New School for Children in Asheville, and enjoys spending her time listening to music, drawing, and hanging out with friends. Francine Delany's school is focused on social justice and teaches students about the problems of the world, and what we can do, as a community, to help. London's parents have always taught her that she can do so much with art and words, and she lives by that. She thanks her family and friends for always giving her love and support.