Dear Congresswoman Jennifer Wexton,
My name is Lacey Kennedy and I am a junior at Dominion High School. In my International Relations class, we are researching global issues and how they affect us at a local scale. This letter examines a non-traditional food bank in New Orleans and why their mode of operation should be modeled in Loudoun County to work towards the goal of food security for all.
In Loudoun County, 16,000 people struggle with food insecurity, and 49 percent of these residents are ineligible for federal nutrition programs. This problem is a major one, impacting the wellbeing of adults and children. In the Pulitzer Center-supported article "How a Local Food Bank Is Feeding the People and Serving the Culture of New Orleans," journalist Dylan Ortiz dives into a non-traditional, but effective New Orleans food bank. Culture Aid NOLA (CAN) is a nonprofit organization that aims to provide under-served New Orleanians with food. CAN is a different type of food bank than most as it waives the typical steps required to prove that one qualifies for collecting food. The founder emphasizes how this allows the organization to serve immediate need and operate in accordance with the principle that everyone deserves to eat good food. On average, CAN serves 3,000 people a week and continues to make a positive difference in New Orleans.
My personal connection to this topic stems from the fact that I have peers who worry about where their next meal is going to come from. Additionally, having volunteered at food pantries, I have witnessed just how many individuals and families cannot consistently afford food. This is a devastating issue that requires immediate action from lawmakers. While Loudoun County does not have a high food insecurity rate in comparison to other counties in Virginia, 49 percent of people in need of food do not receive it. This is alarming and completely undermines the goals of food banks: to feed people. 
Traditional food banks typically require individuals to present their state-issued ID, current pay stub, or utility bill in order to confirm their identity and demonstrate that they qualify for collecting food. However, these steps can restrict people from getting food at the moment who truly need it. Further, there is a lot of shame surrounding food insecurity. The misconception that you're not a good provider if you can't feed your family contributes to the stigma. Everyone needs a little help and we shouldn't be asking people to prove that they're poor enough to deserve food. My proposal to you, Congresswoman Wexton, is to change the format of Loudoun food banks. All current food banks should implement a no-barrier, stigma-free system. This type of food bank serves a more immediate need and ultimately better accomplishes the goal of feeding people in need. No human deserves to go hungry. We need to come together as a society to abolish food insecurity. There is enough food for everyone, and there is no reason we cannot share it with each other.
Thank you for your time and consideration.
Sincerely,
Lacey Kennedy
---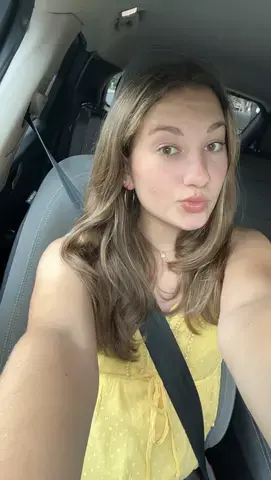 Lacey Kennedy is a junior at Dominion High School in Loudoun County, Virginia. Being an active member of Dominion's Global Ambassadors club, Lacey loves to engage in global discussions with peers in her community as well as abroad. Recently, Lacey traveled to France to participate in the Normandy International Youth Leadership Summit, where she had a great time learning about different cultures and collaborating with group members to reach solutions regarding critical global issues.
In her free time, Lacey enjoys playing on her school's varsity tennis team and volunteering with Women Giving Back. She also loves to spend time with her family and friends, and is thankful for their unconditional support. Lacey is also grateful to Mrs. Rodgers, her International Relations teacher/Global Ambassadors sponsor, for being an amazing teacher and for her dedication to providing her students with immersive and fulfilling opportunities, both in and out of the classroom.
Read more winning entries from the 2022 Local Letters for Global Change contest!