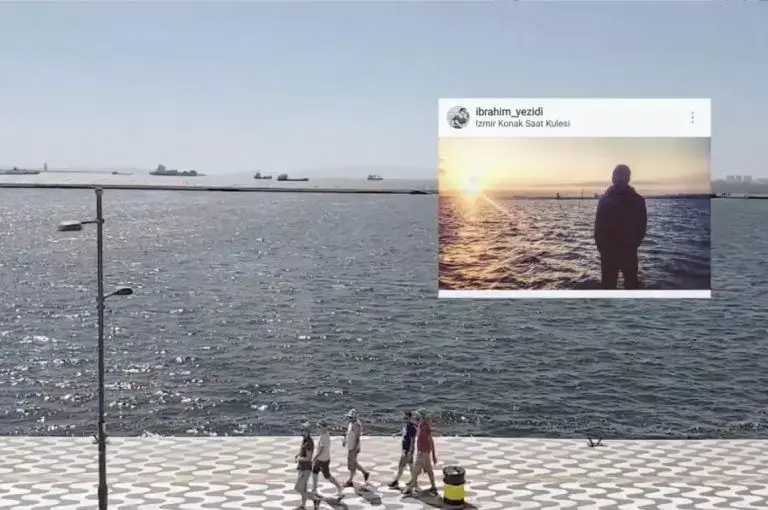 Award-winning photojournalist Tomas van Houtryve speaks on a panel on Wednesday, March 29, 2017 at the International Center of Photography on his Pulitzer center-supported project, Traces of Exile, which uses augmented reality and photography to explore how refugees' lives in exile differ from their online presence and how their portrayal of themselves differs from how they are depicted in the Western media.
His work is also on display at the ICP as part of the exhibit, Perpetual Revolution: The Image and Social Change, covering six issue areas including #BlackLivesMatter, gender fluidity, climate change, terrorist propaganda, the right-wing fringe and the 2016 election, and the refugee crisis.
Other panelists include Joanna Lehan, who curated parts of the exhibit, and Carne Ross, founder and executive director of the Independent Diplomat. The event is free, but attendees are encouraged to register in advance. 
Van Houtryve has had solo exhibitions of his work in Paris, New York City, Barcelona and Italy. His work is included in multiple private collections in Europe, Asia and the United States and in the permanent collections of the Nelson-Atkins Museum of Art, the Museum of Contemporary Photography in Chicago (MoCP), and the Open Society Foundations. His works are often conceptual in nature. They interweave metaphor and reportage, occupying the fertile intersection between art and pure documentary.
The International Center of Photography brings together photographers, artists, students, and scholars to create and interpret the realm of the image.
Van Houtryve's participation in the panel is part of a multi-day visit to New York that includes conversations with students and faculty at other educational institutions in partnership with the Pulitzer Center including Campus Consortium partner Westchester Community College.
RELATED ISSUES