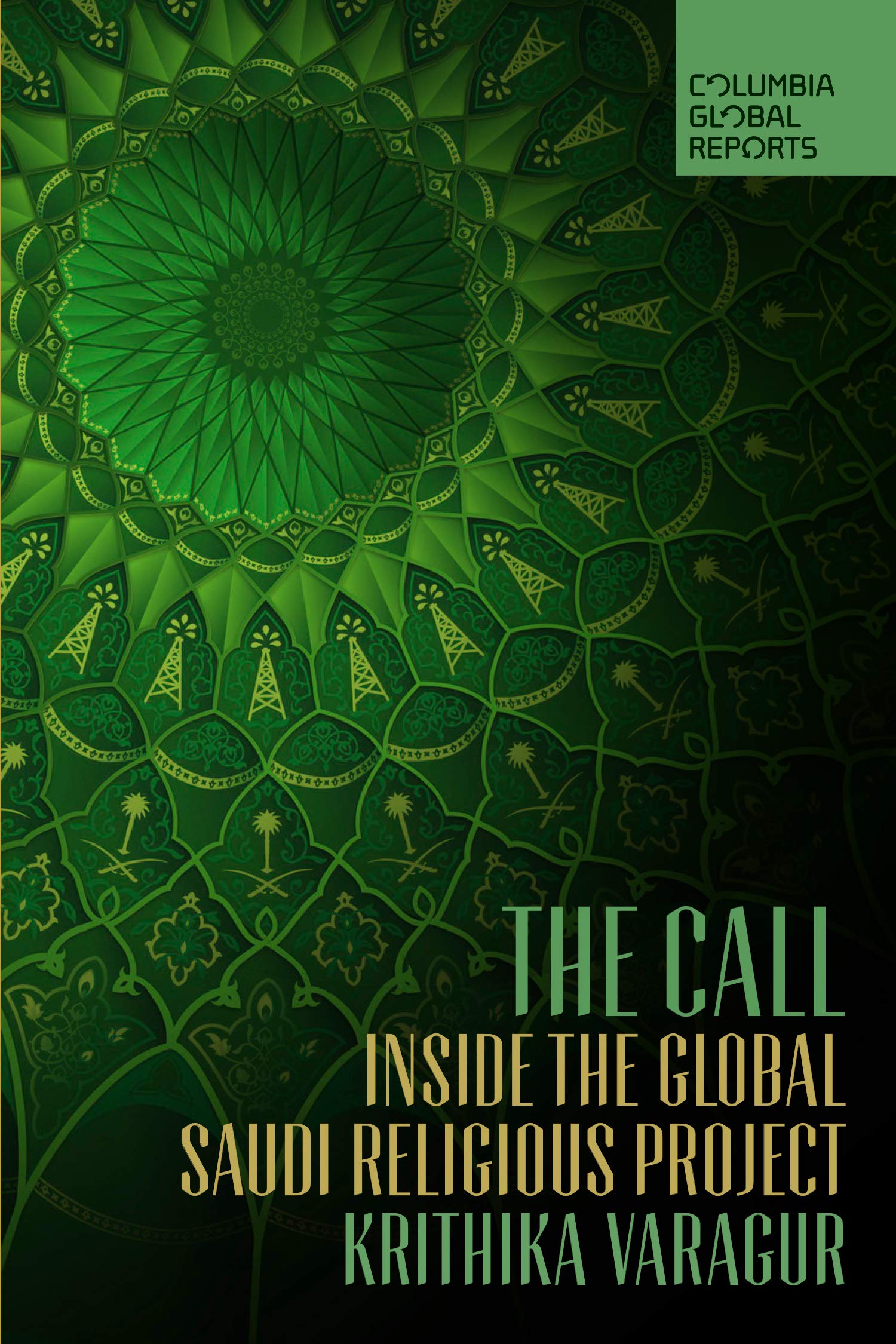 On April 27, 2020, please join us for a Talks @ Pulitzer, as Pulitzer Center-supported journalist Krithika Varagur discusses her new book "The Call: Inside the Global Saudi Religious Project" along with Bruce Riedel of the Brookings Institution. The focus of their conversation: how Saudi Arabia's proselytization campaign has changed the Muslim world and the lasting effects of Saudi influence today.
Jon Sawyer, Pulitzer Center founder and executive director, moderates the session. 
Since 2017, funded by a Pulitzer Center grant to research Salafism in Southeast Asia, Varagur has been investigating what vague terms like "Saudi money" and "petro-Islam" really mean in a global context. "The Call" tells the story of the seven-decade Saudi campaign to spread its conservative brand of Wahhabi Islam worldwide, reported from three vastly different countries: Indonesia, Nigeria, and Kosovo.
She finds that a once-systematic project has become diverse and haphazard, using, along the way, billions of dollars, thousands of personnel, and institutions both governmental and unofficial. The book tours various outposts of Saudi dawa, or proselytization, from universities to political parties to extremist and jihadist groups. She meets the people who were swept up in its Cold-War-era peak and those who are still holding up its tarnished international brand today, as well as the victims of tolerance and hatred often engendered by its subjects. 
But what have been the lasting effects of Saudi influence today? And what really happened to their campaign in the 21st century, after oil revenues slumped and after their activities became increasingly subject to international scrutiny? Drawing upon dozens of interviews, government records, and historical research, "The Call" lays out what we really talk about when we talk about Saudi money.
Varagur is an award-winning journalist who covers Indonesia for The Guardian, is a National Geographic explorer, and frequently contributes to various other publications including The Atlantic, The Financial Times, 1843, the New York Review of Books, and more. She graduated from Harvard and was a Fulbright scholar at SOAS University of London. Her work focuses on religion and politics and she has reported from over a dozen countries in Asia, Europe, and Africa. She is also an occasional humorist. 
Riedel is a senior fellow and director of the Brookings Intelligence Project, part of the Brookings Center for 21st Century Security and Intelligence. Riedel also serves as a senior fellow in the Center for Middle East Policy. He retired in 2006 after 30 years of service at the Central Intelligence Agency. Among his positions held, he was a senior advisor on South Asia and the Middle East to four U.S. presidents as staff of the National Security Council at the White House and deputy assistant secretary of defense for the Near East and South Asia at the Pentagon. His books include "Kings and Presidents: Saudi Arabia and the United States since FDR" (Brookings Institution Press, 2017). 
RELATED ISSUES