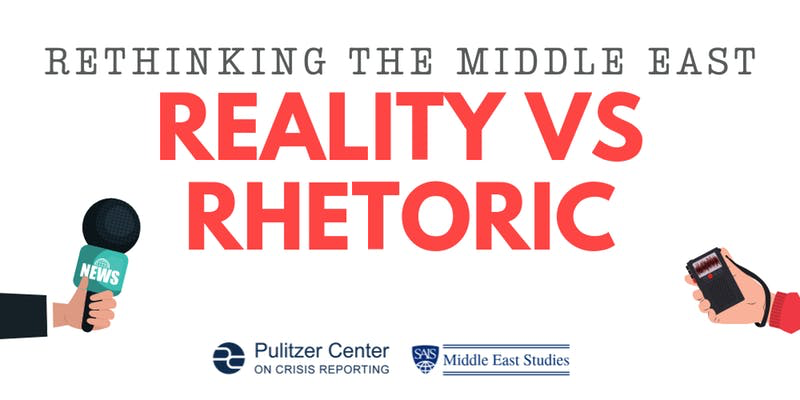 The Pulitzer Center and the Johns Hopkins University School of Advanced International Studies (SAIS) invite you to join a conversation on Wednesday, October 2, 2019, to look beyond headlines and stereotypes in the Middle East and discuss the realities of the region.
Panelists will speak to their experiences in countries such as Iraq, Lebanon, Iran, Syria, and Saudi Arabia to challenge the assumptions used to talk about the Middle East today. Pulitzer Center grantee journalist Sarah Aziza, who is one of the panelists, has done work in Saudia Arabia, the West Bank, and Jordan, focusing on human rights, refugees, and women in the Middle East. 
Panelists joining Aziza are: 
Narges Bajoghli, assistant professor of Middle East Studies at SAIS and the author of "Anxieties of Power: Sustaining the Revolution in Iran"
Mike Giglio, staff writer at the Atlantic and author of "Shatter the Nations: ISIS and the War for the Caliphate"
Mara Karlin, executive director of The Merrill Center for Strategic Studies at SAIS
Sarah Parkinson, Aronson Assistant Arofessor of Political Science and International Studies at the Johns Hopkins University
For more information and to RSVP, please visit the event website here.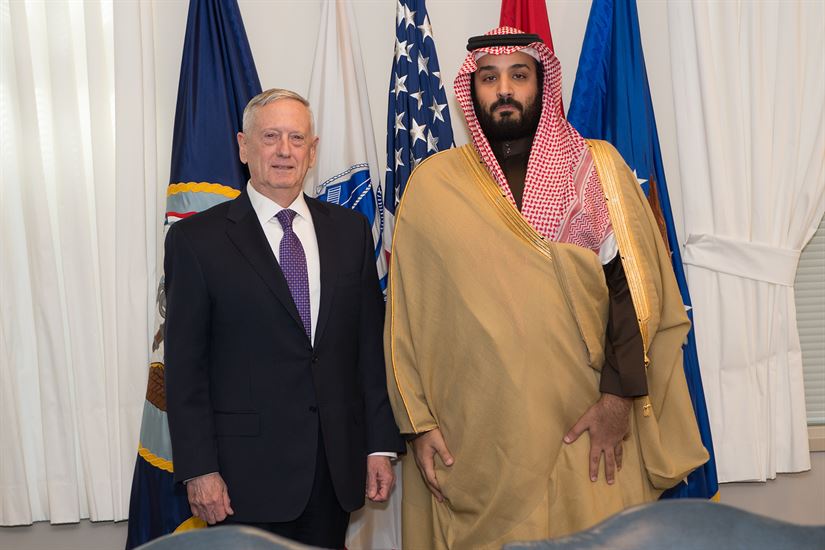 Recently, Saudi Arabia has marketed a new image as a more liberal, modernizing nation. Yet at home...
RELATED ISSUES

Governance

Religion