Event
Reporting Land Rights
Event Date:
August 6 - 9, 2019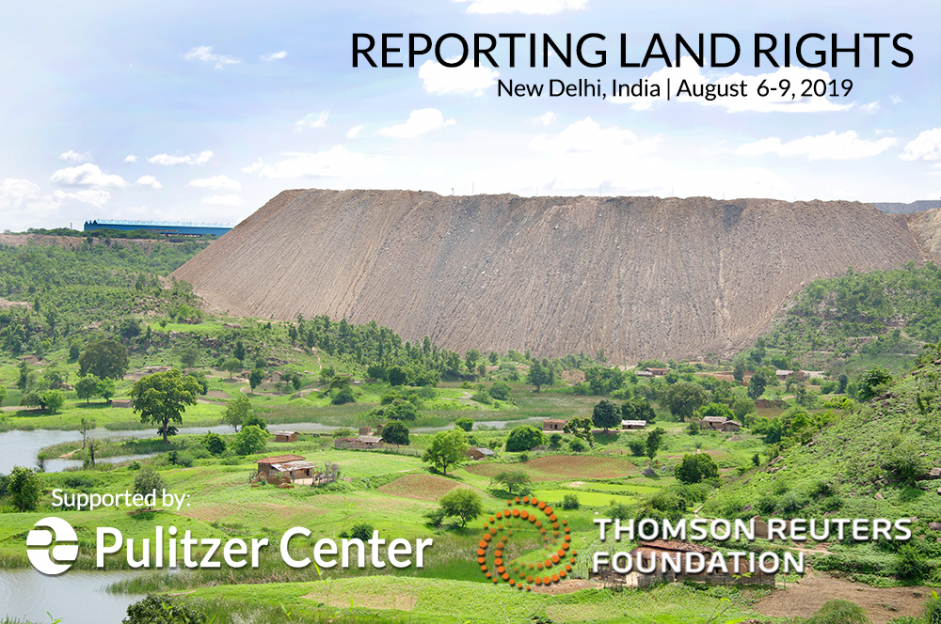 Urbanization, resource extraction, women and land inheritance rights, forestry concessions, tribal welfare: property rights underpin the myriad of major issues that Indian reporters cover every day. Access to land is crucial to boosting productivity, alleviating poverty and eradicating hunger, addressing gender inequalities, and identifying solutions to economic and social barriers.
This program, which is a collaboration between the Pulitzer Center on Crisis Reporting and the Thomson Reuters Foundation, will assist Indian journalists in understanding property rights and incorporating it in their reporting, whether they cover business and industry, the environment, urban revitalization, indigenous rights, food security, or a range of other topics.
The program will involve a four-day workshop in New Delhi, India from Tuesday, August 6, 2019 to Friday, August 9, 2019. We will also offer modest funding to journalists with outstanding story ideas on property rights, as well as editorial support to help them realize these ideas, drawing on the Reuters principles of accuracy, integrity, and freedom from bias.
The four-day workshop will feature content on understanding property rights, paricularly in an Indian context; journalism skills and research techniques; approaches to building sources in this field; and talks from guest experts.
The application deadline is May 31, 2019.  Please apply via this link.
RELATED ISSUES